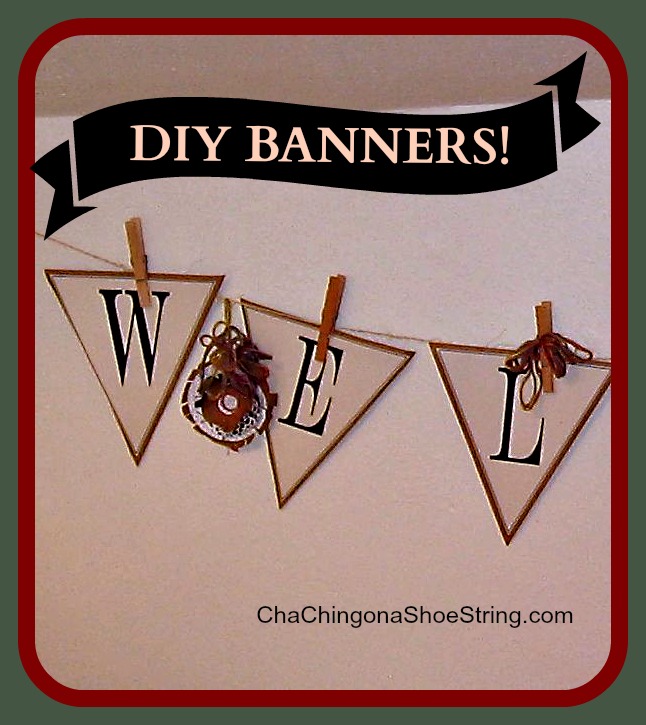 My husband and I recently downsized to a small Cape Cod. It has taken some ingenuity to create nooks and crannies for our out-of-town family to sleep when they come to visit. There is actually only one bedroom upstairs, but at the top of the stairs is an open space that I have turned into a bedroom for my grandchildren. It has a single bed and room for a folding mattress to be placed on the floor when needed.
As you may already know, I have 16 grandchildren ranging in age from two months to almost 22 years. The older grandchildren live 1730 miles away, so when my Texas family recently traveled across country to visit, the teddy bears and nursery rhyme books didn't seem appropriate for my 19- and 21-year-old grandsons.
An online search led me to a Grandma-perfect way to welcome my two over-six-foot-tall grandsons: printable alphabet banners.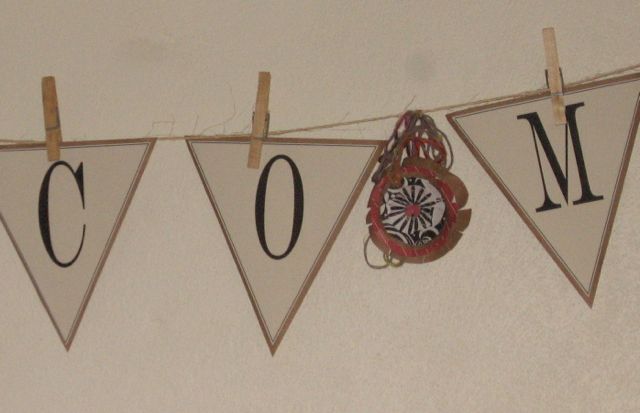 I re-sized the online letters before I printed them to make them a bit smaller for the wall space available. I printed the letters on off-white cardstock, then matted them with $1 store kraft wrapping paper. Of course, they could also be printed on plain white copy paper or decorative scrapbook paper.
I hung each matted letter on the hemp cord I had stretched above the bed, choosing to attach them with clothes pins so I could change-up the banner from time to time.

I felt like it needed a few more touches, so  I created a couple of my favorite paper flowers out of multi-colored paper scraps, and–for a final touch–added a few wisps of  fuzzy yarn.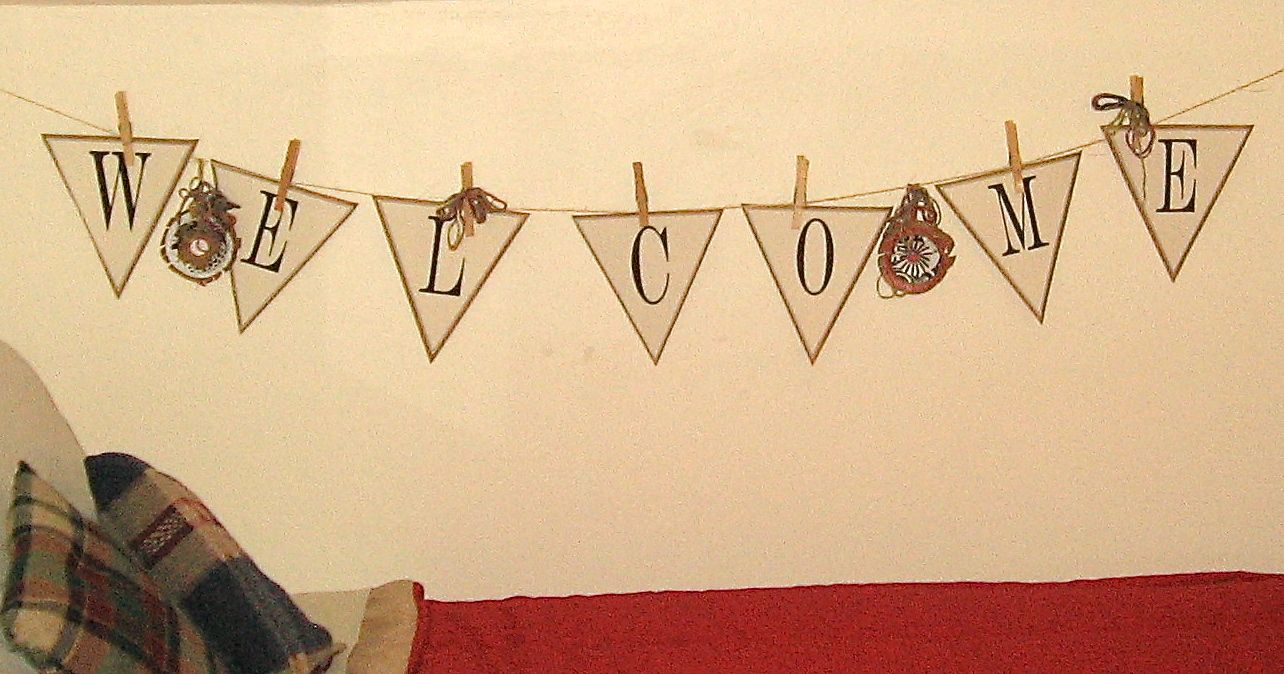 And there you have it: this is what greeted my Texas family as they came up the stairs of Grandpa and Grandma's little Cape Cod.
I had so much fun doing this that my brain is already whirring, thinking about all the celebration and holiday banners I can make.
Got any ideas coming your way?
***
For those of you who haven't met her, the Dollar Store Diva happens to be my Mom who has a special power.  She can transform Dollar Store and other inexpensive finds into treasures that would brighten anyone's day!