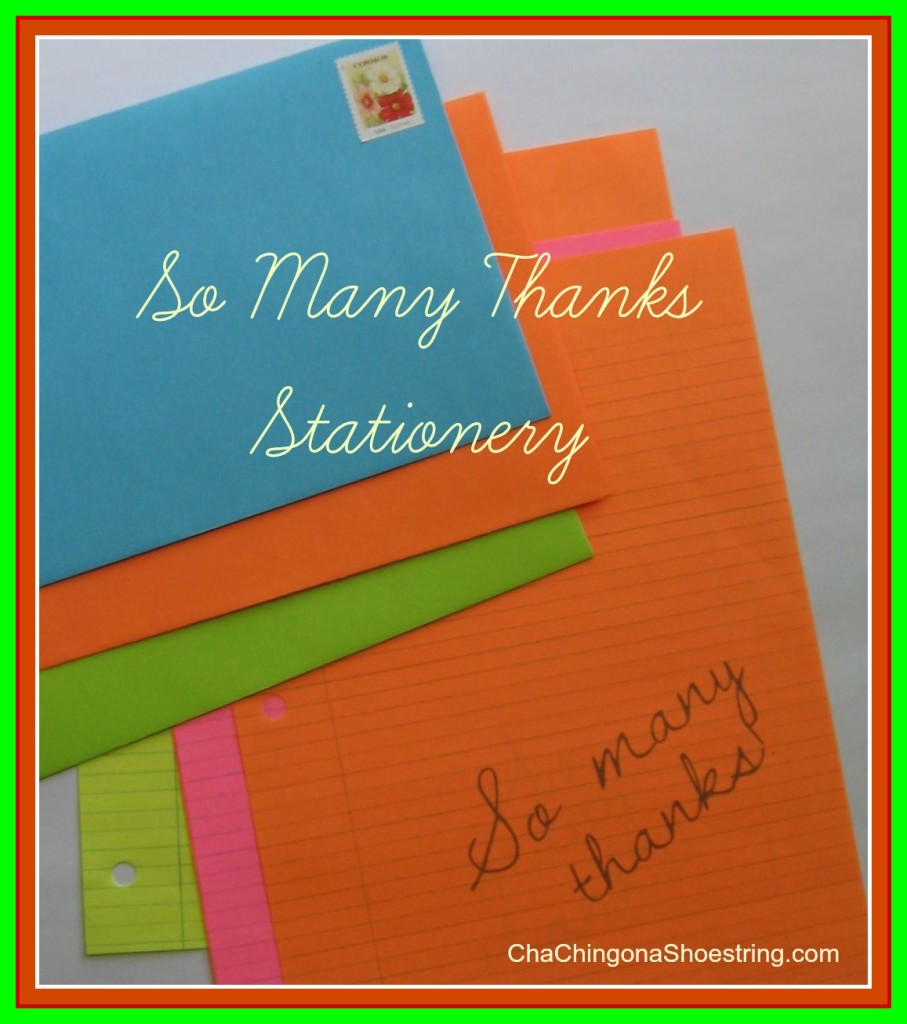 When I discovered this neon Astrobrights paper and the matching envelopes–at two different dollar stores several months apart–I knew I would find a use for them.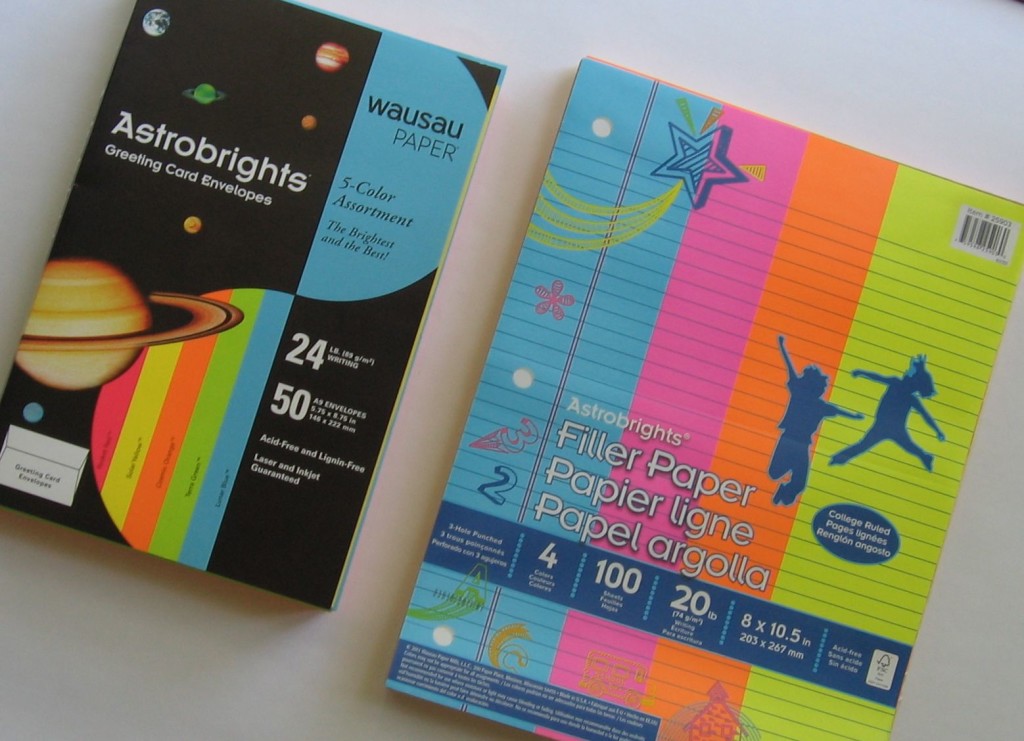 They were just too fun to pass up.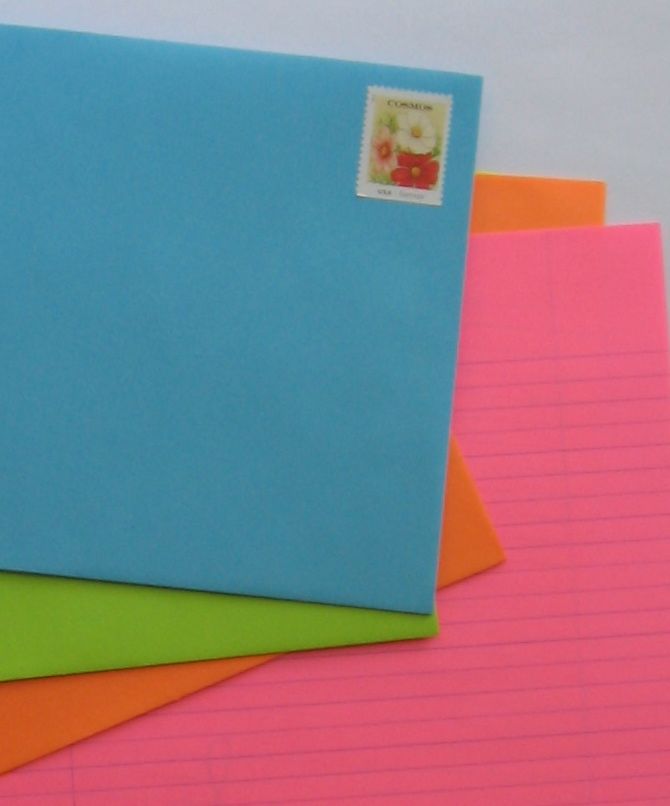 And, as I expected, I did indeed find a use for them!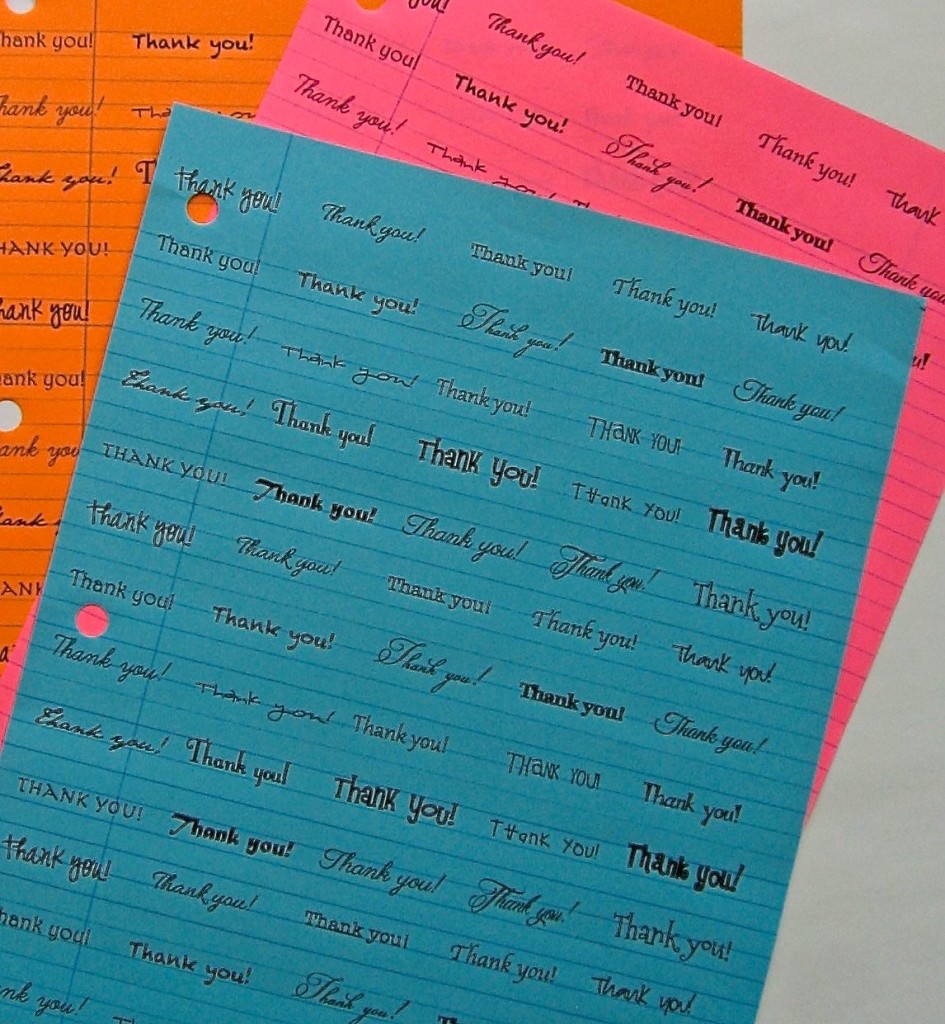 We had a wonderful Hill family vacation this past summer with 22 of us spending an action-packed week together. It coincided with my birthday (Clever planning on my part, huh?!), and my family poured blessing on me.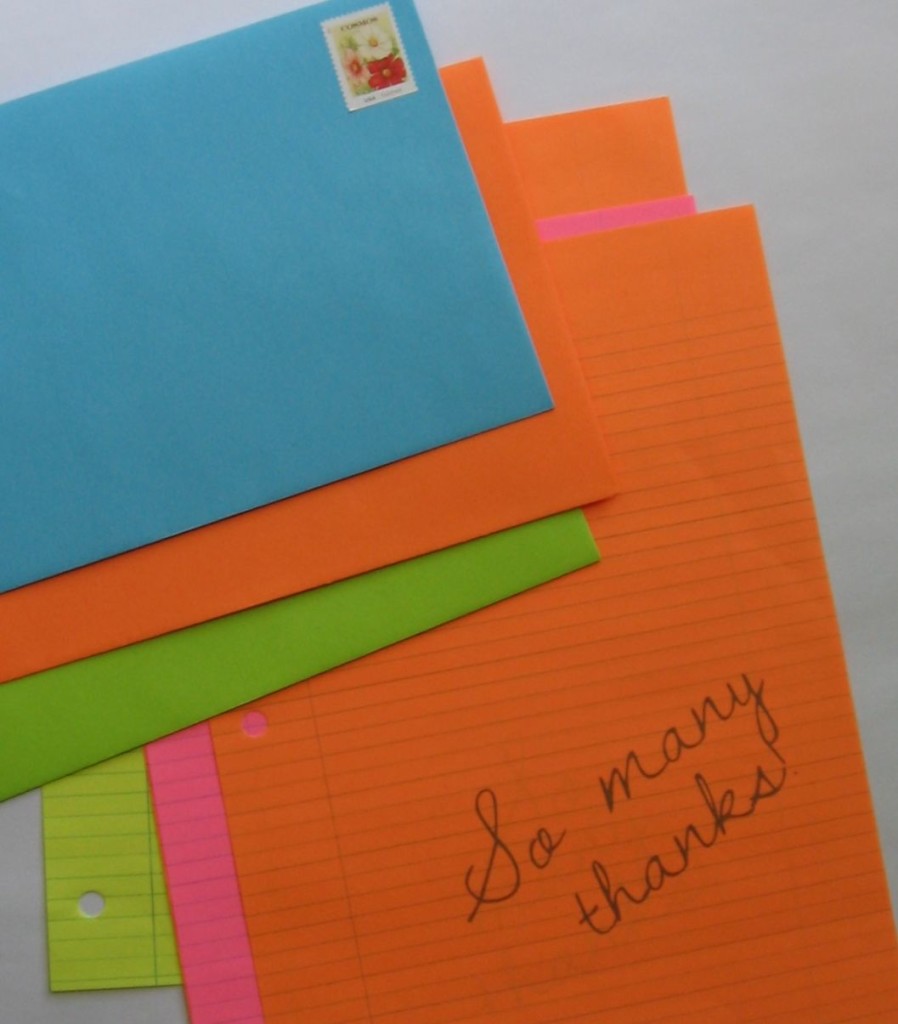 I wanted to thank them thoroughly  for the many ways they made this birthday so special.
Aha! Astrobrights to the rescue!
Using this printable, I printed  "So many thanks" in the bottom corner of the paper and then wrote each of the families an individual note.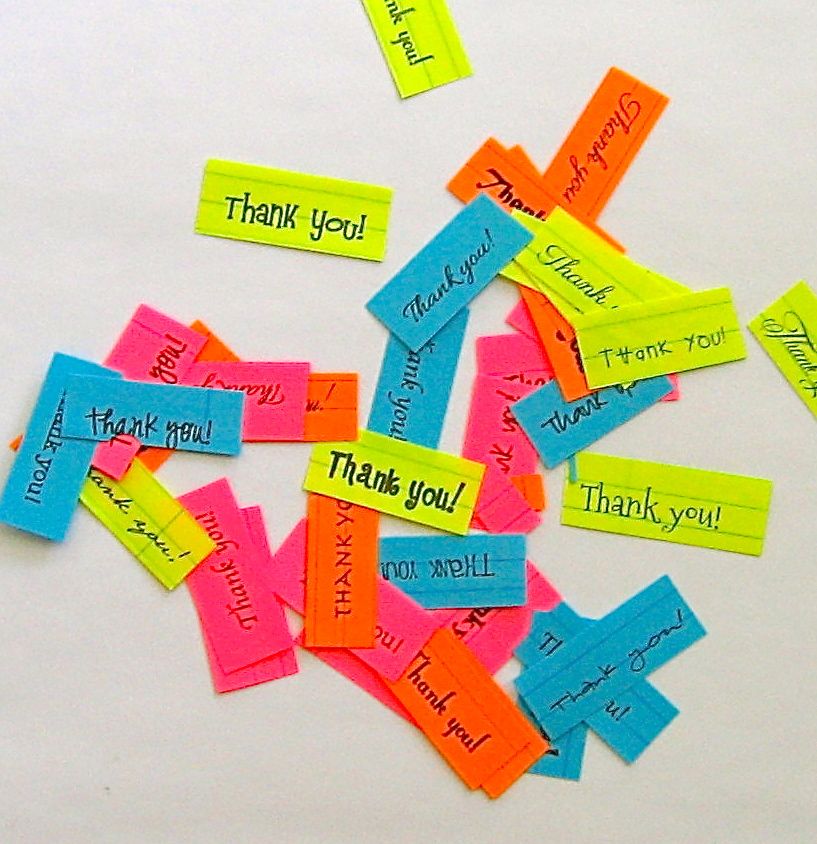 I filled a page with Thank you! in a variety of fun fonts, printed them and cut them into strips with my trimmer. I used scissors to snip the individual phrases. Along with my thank you note, I sprinkled a handful of the Thank You Confetti into the envelope.
I like to think that when my children opened their notes they felt my sincerest gratitude.
***
For those of you who haven't met her, the Dollar Store Diva happens to be my Mom who has a special power.  She can transform Dollar Store and other inexpensive finds into super fun gifts that would brighten anyone's day!