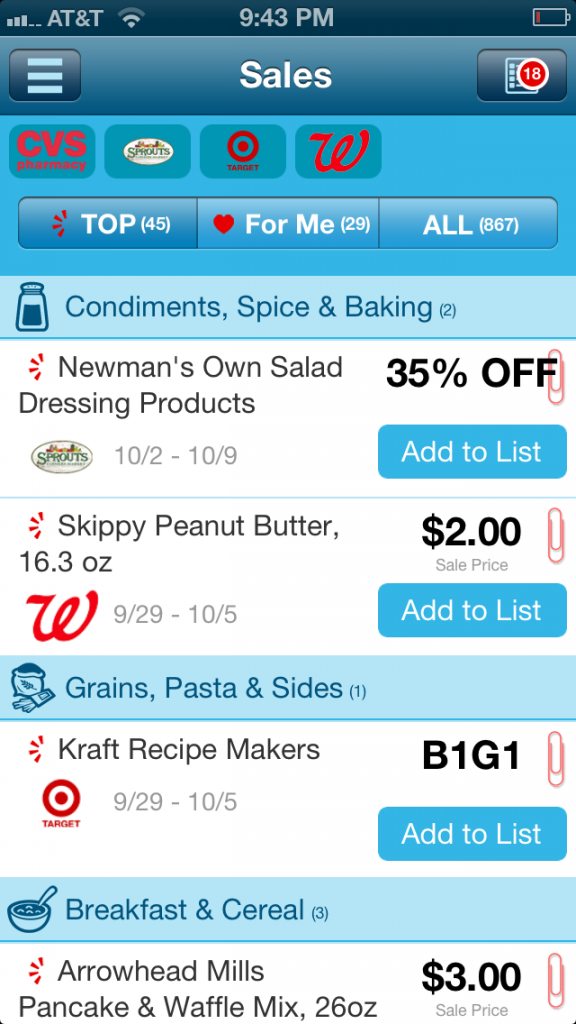 Raise your hand if you've wished there were an app that made your grocery list planning simpler?  Or you've wished you could plan your list while you waited in the car pool line or the doctor's office?
I am excited to share that the Favado app is here and it's what you've been looking for.
It's different than any other apps out there.  It allows you to compare prices at stores in your area at a glance, search for deals on what you need, and create a shopping list with available coupons.
 Here are more highlights:
View what's on sale and the coupons to go with those deals
Make your list from the app while sitting in the doctors office, car pool line or more.
Then email it to yourself or your spouse
Print/Clip your coupons when you get home
Set up notifications so you'll know when your favorite items go on sale
And one of the features that I LOVE about this app is that it's personally created by bloggers nationwide – including me!  So you know you are getting the best information out there – including those secret deals that bloggers are so good at finding.
Here's how to download the app on your Apple or Android phone:
You will receive an email from Favado asking you to confirm your email address.
Once you have confirmed your email address, you'll receive a link to download the FREE app from the iTunes store or Google Play.
Sign in to the app on your phone using the info that you used when creating your account.
What are you waiting for?  Get the Favado app now!