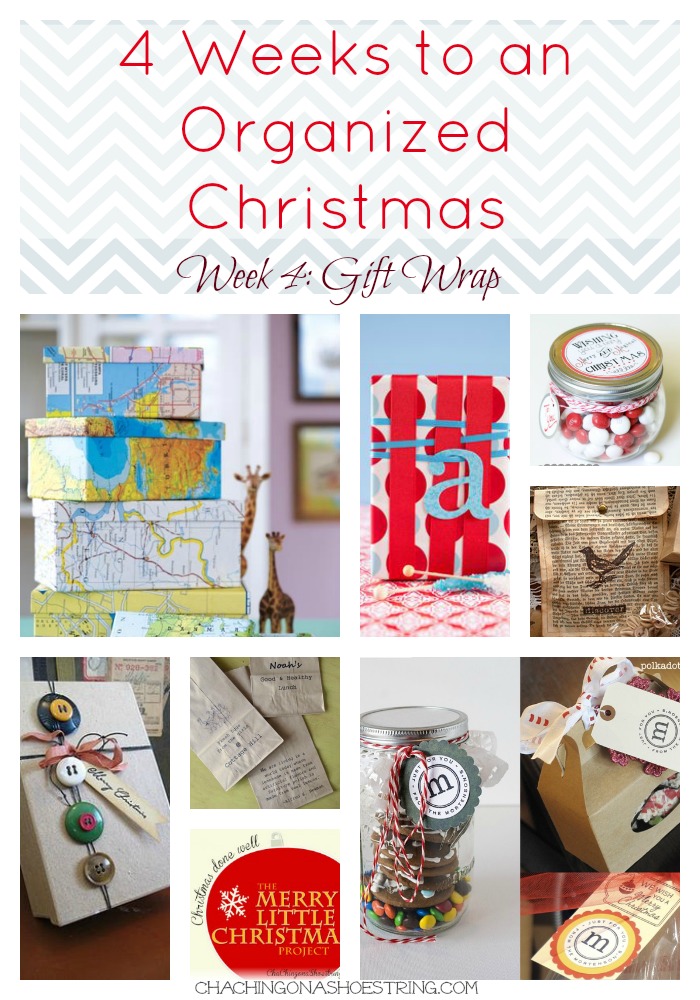 It's Week 4 of our 4 Weeks to an Organized Christmas series!
This week we are tackling creative gift wrapping. 
Of course, when I considered who might want to join me in my creative gift wrapping endeavor this week – my Mom was the very first person who came to mind (also known as the Dollar Store Diva).
So she and I had a little chat about our ideas today over at Google Plus (don't you just love the internet?) and we decided to share it with you.  She's got something FUN cooking up.  Watch the video to see what's in store.
Click here if you are reading this in email and can't see the video.