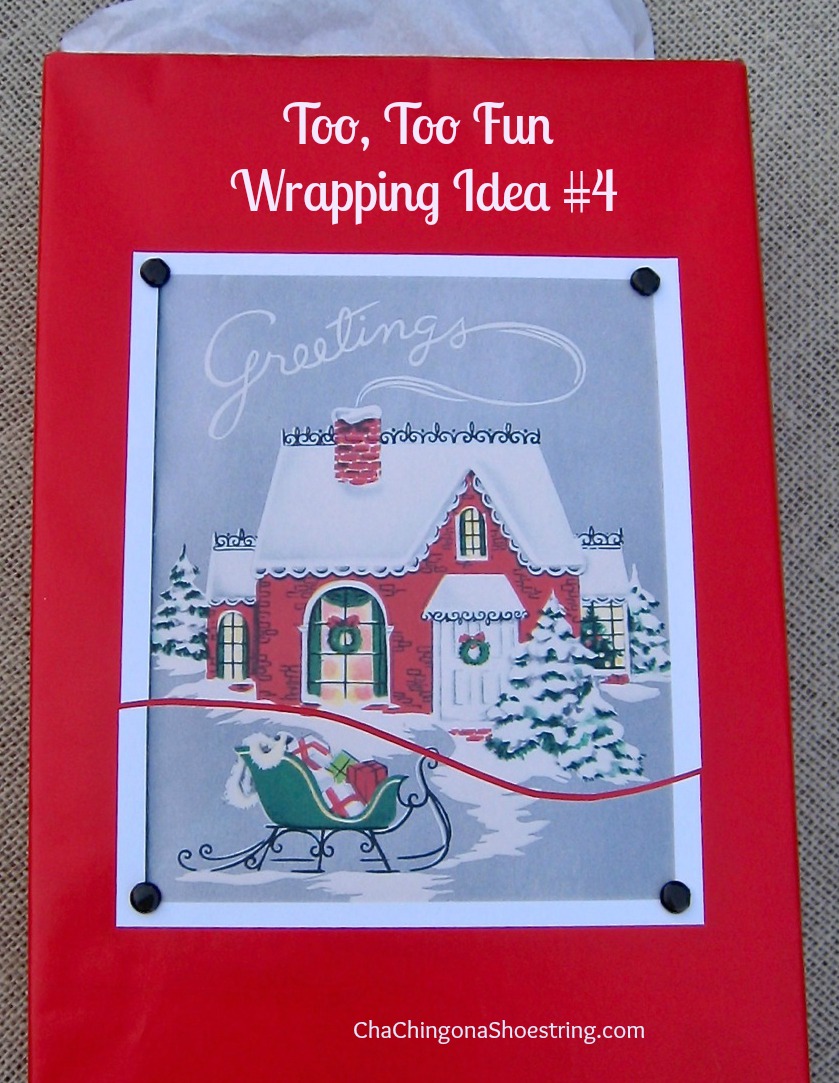 Picture A 
Another cereal box pre-wrapping idea.
These are my simple steps: 
–I cut the lid off the top of the cereal box and put a couple of books inside to make the box firm while I wrapped it
–Just like I was wrapping a gift, I wrapped the box with shiny Dollar Tree wrapping paper and tucked the excess paper into the open top, taping it inside the box.
— Next I printed the lovely winter scene scene (source) on white card stock and trimmed it, leaving a white frame around the picture
–With a pencil, I free-handed a wavy line from one side of the picture to the other and then cut across that line.
–I adhered the two pieces to the box separately, leaving a slight space between them with the red paper showing through.
–Finally, I took the books out of the box and used four brads–one in each corner–to add a final touch. I didn't have black brads so I painted them with black nail polish 🙂
But wait! There's more!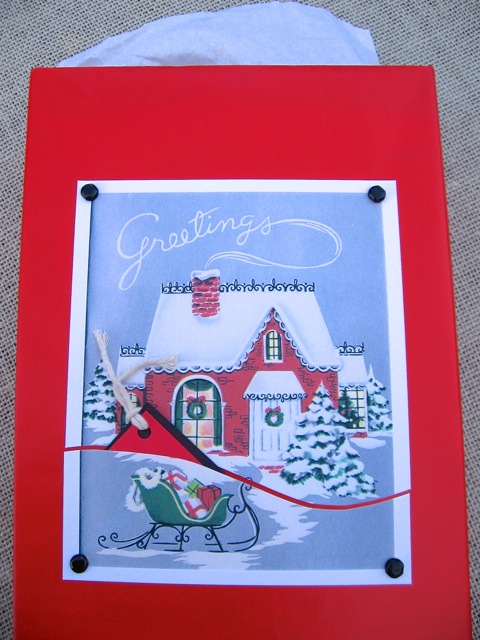 Picture B
Did you wonder why I left the space between the top and bottom portions of the print?
Look at Picture A, and then look at Picture B. What do you see different?
Yup! A handy-dandy slot to place a To/From gift tag with a slip of twine to pull it out!
 And there you have it: too, too fun wrapping idea #4.
***
For those of you who haven't met her, the Dollar Store Diva happens to be my Mom who has a special power.  She can transform Dollar Store and other inexpensive finds into super fun gifts that would brighten anyone's day!