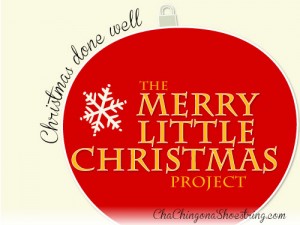 I'm bringing it back.
Are you ready for the November Christmas Shopping Challenge?
I want December to be a month of celebrating…NOT stressing.
So I'm declaring the month of November to be my Christmas shopping month. And I invite you to join me.
Here are three simple ways to prepare to Christmas shop this month:
1.  Make a list of every single person that you will purchase presents for this year.  You can use my free printable Christmas planners to help get organized.
2.  Ask yourself if there are any ways to cut back on shopping this year.  Just because you did things a certain way in the past does NOT mean that you are locked into doing them the same way this year.
3.  Sign up for my Christmas Deals newsletter to receive all of my best Christmas deals in your inbox by early afternoon. You can also follow my Christmas deals right here on the blog.   You can find them right on my navigation bar:

 Ok…so that was last year's image, but you get the idea.
I've calculated and if I buy 1 gift per day (give or take), I will be all set by the time November is over.
Maybe you'd rather just set a goal to finish shopping by the week before Christmas.  Whatever it may be, let's work together to make our Christmas season a little bit less chaotic this year.