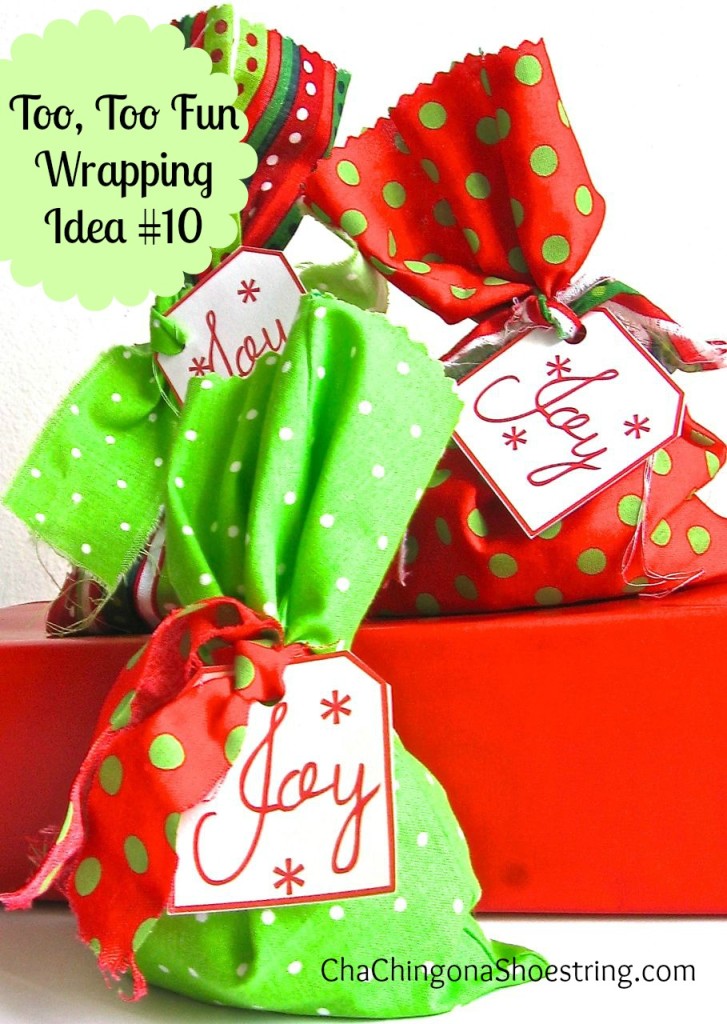 I featured these cute-as-anything bags in my recent harvest bags post which included a link for a tutorial.
These can be favors with one fabulous Christmas cookie inside or a handful of lovely melt-in-your-mouth chocolate. I am also using them as wrapping for gift cards surrounded by Hershey Kisses.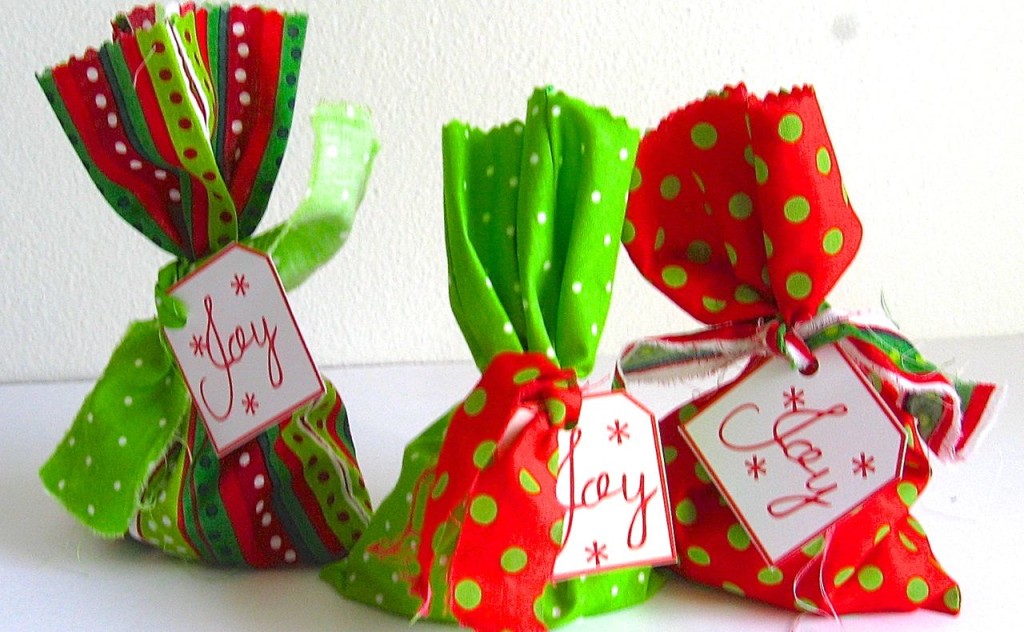 Click here for Joy Tags 
 And there you have it: too, too fun wrapping idea #10.
Check out more Merry Little Christmas projects.
***
For those of you who haven't met her, the Dollar Store Diva happens to be my Mom who has a special power.  She can transform Dollar Store and other inexpensive finds into super fun gifts that would brighten anyone's day!