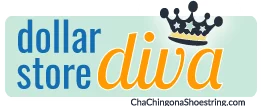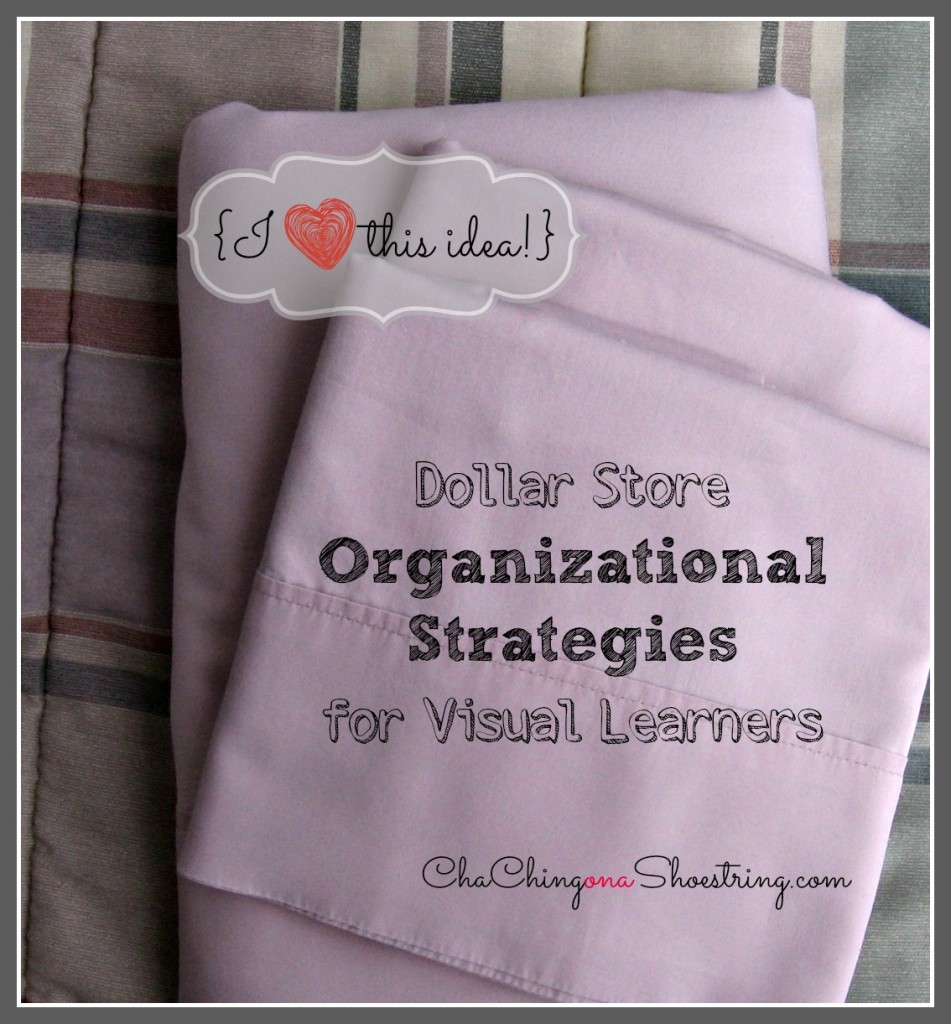 Lovely Scenario:
Four of our six children and 15 of our 16 grandchildren live out of town and need a bed to sleep in when they come to visit.
Sometimes a bunch come to stay at the same time.
Stark Reality:
We own a two-bedroom house
Available Sleeping Spots:
One queen-size bed
Two single beds
Two double futons in basement
Several folding mattresses for available floor space
Linen Organization Crisis:
I am a visual processor: if I can't see it, it might as well not exist. With limited storage space, I have tried so many strategies to help me be ready with linens, blankets, and bedspreads for the 2,4,6,or 8 beds I might need them for.
"Where are the single sheets?" I cry. "And the double sheets?" I wail.  "Under which bed did I store the blankets?" I moan.
Dollar Store Surprise!
On a recent trip to a Dollar Deals dollar store, the solution to my problem was waiting on the shelf: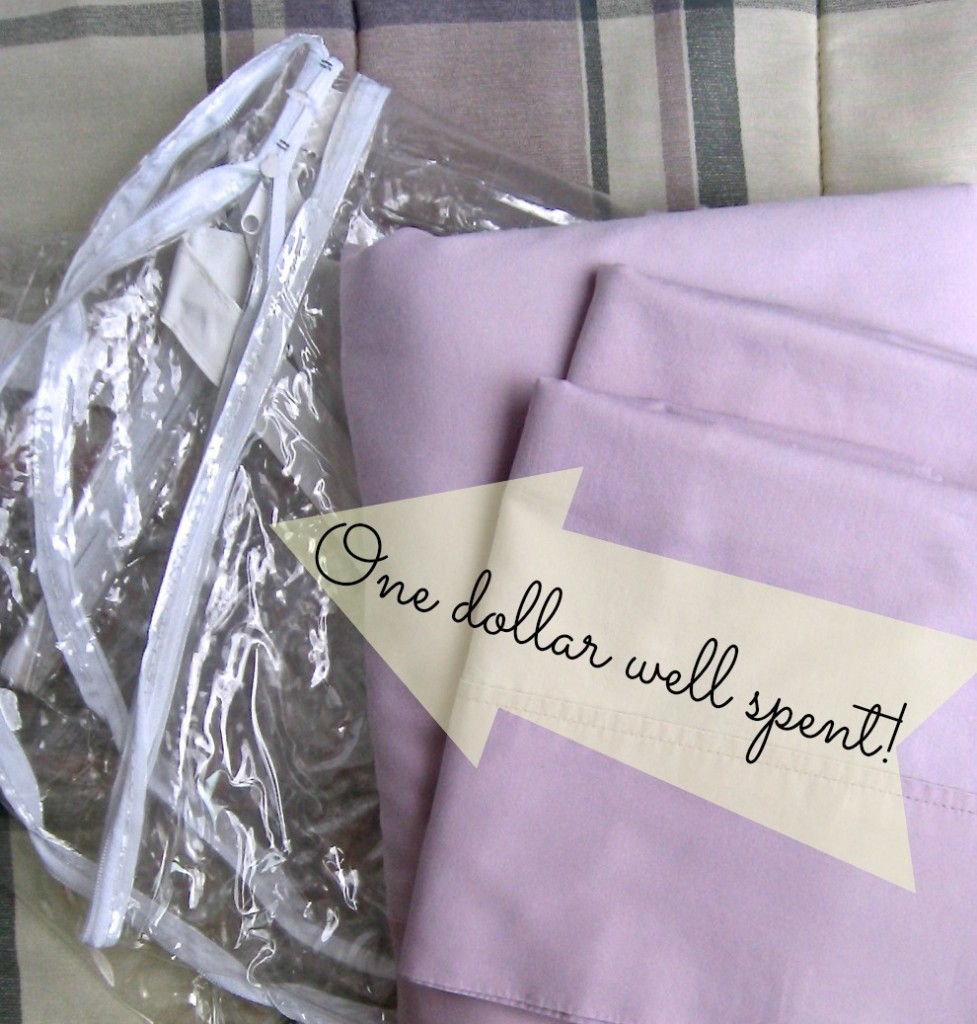 Sturdy zippered plastic bags. Clear, see-through plastic bags!
I bought several.
At home, I did a happy dance, gathered the double sheets and pillowcases, and put them with the double blankets and bedspreads.
I put the single sheets with single bedspreads, and so on.
I rolled them up together and put them in individual bags.
In some of them I could even fit a blanket.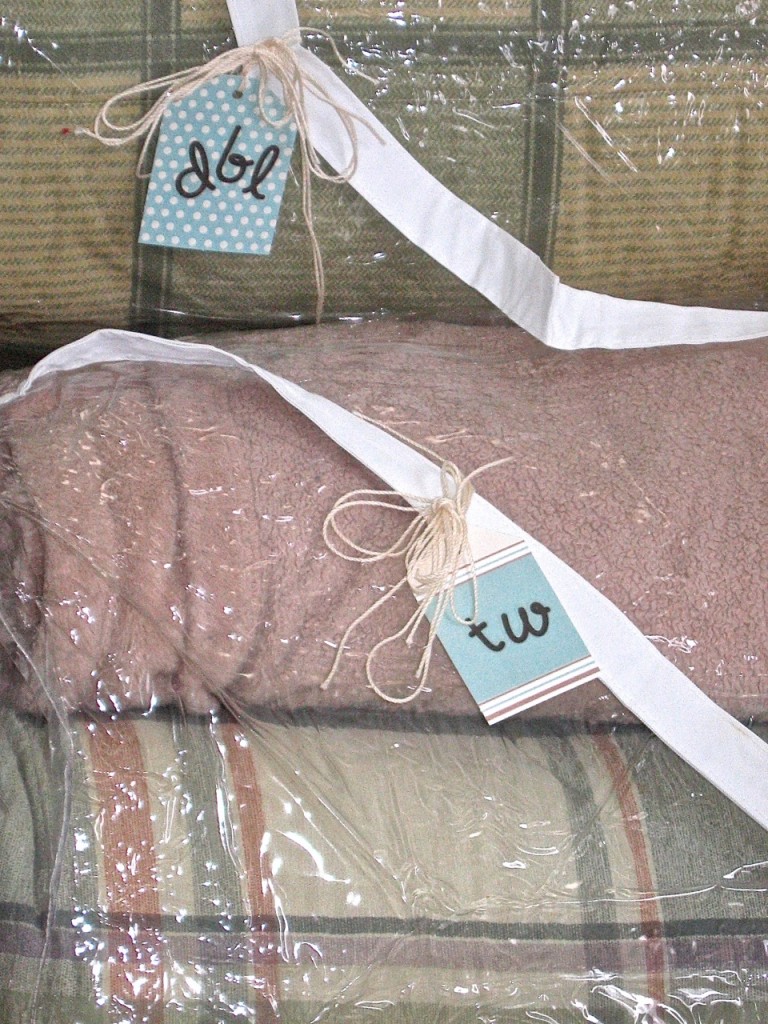 Even though the bags are clear plastic, I added tags I made from scrapbooking paper and ABC stickers. (Visual learners also like tags.) I tagged them for twin or double, zippered them, and slipped them out of the way under the futons.
Now when the family comes (Hint, hint…), I can grab the appropriate bag by its handy-dandy strap, and I'm good to go!
 I can't tell you what a relief it is to me to be prepared in this way.
So there you have it.
And all thanks to a trip to the Dollar Store.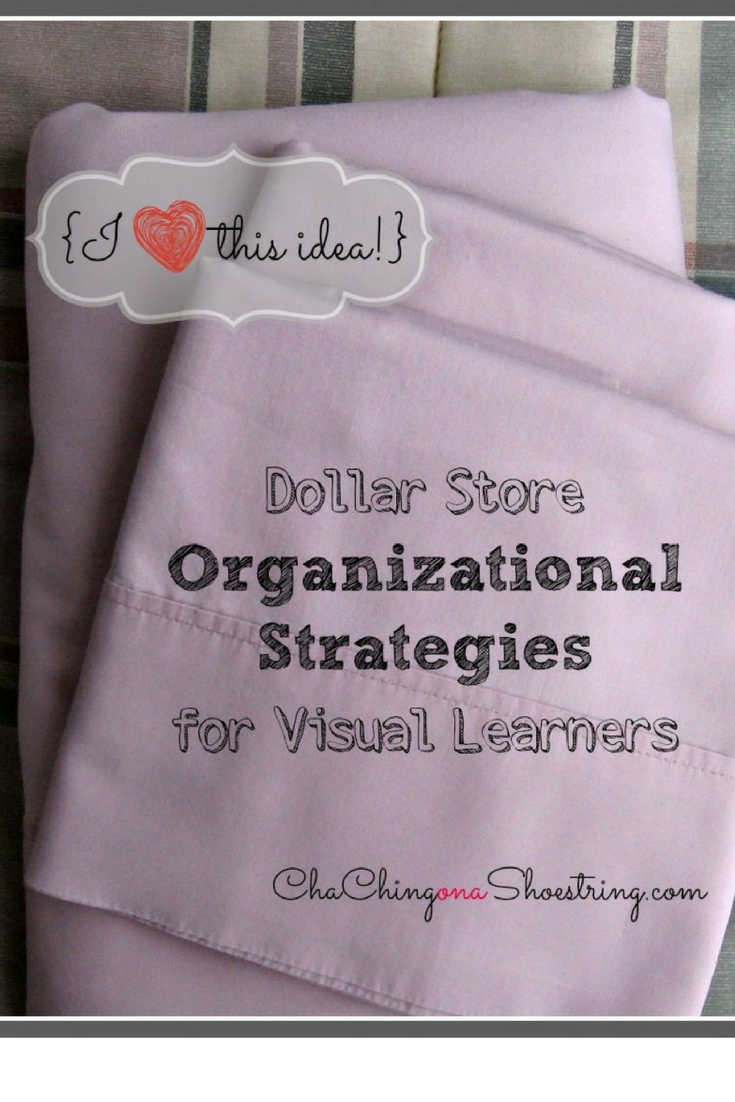 Check out more from the Dollar Store Diva on Pinterest. 
***
For those of you who haven't met her, the Dollar Store Diva happens to be my Mom who has a special power.  She can transform Dollar Store and other inexpensive finds into super fun gifts that would brighten anyone's day!
Like this?  You may also like: