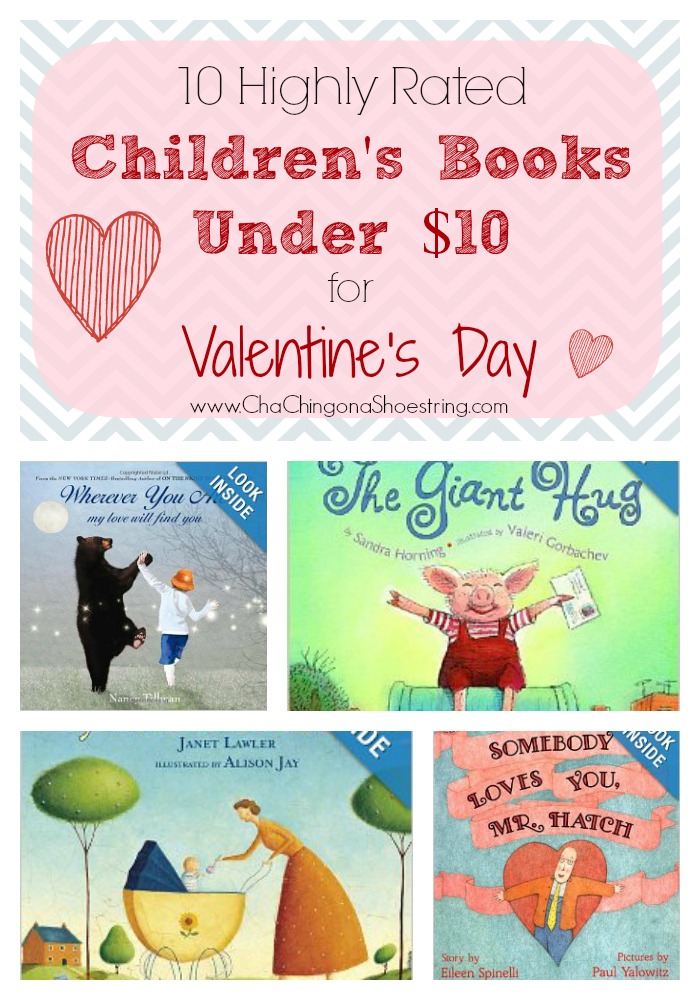 One of the sweetest gifts you can give a child for Valentine's Day is a children's book to enjoy together over and over through the years.
Here are 10 children's books perfect for Valentine's Day  – all with five star ratings and all under $10 from Amazon.   These would make super gifts for your little Valentines – near and far. I also love these as Valentine's Gift Ideas for grandparents!
Do you have any others to add to this list?
Children's Books Under $10 for Valentine's Day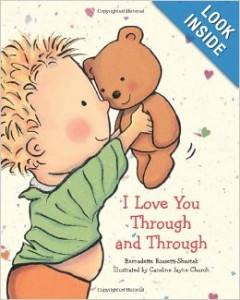 1. I Love you Through and Through, $6.00
A rhyming story of unconditional love and adorable illustrations of a toddler and a teddy bear who declare "I love you through and through!"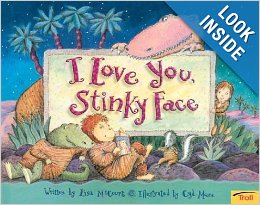 2. I Love You, Stinky Face – $5.71
Mothers love their children and this unconditional love is truly tested in I LOVE YOU, STINKY FACE. Lisa McCourt and Cyd Moore beautifully weave a reassuring tale of the love and affection of a parent.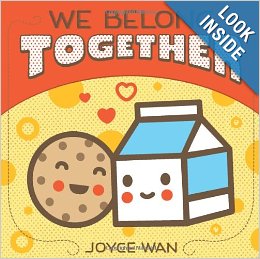 3. We Belong Together – $5.75
An ode to all the pairs that go together as perfectly as a parent and their child, this adorable board book is the perfect companion and follow-up title to YOU ARE MY CUPCAKE.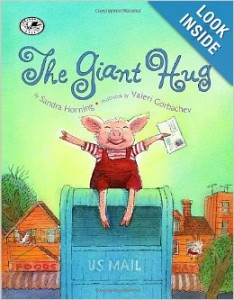 4.  The Giant Hug – $6.97
How do you give your granny a hug when she lives far away? Send it through the mail, of course! Owen's hug travels across the country in a series of hilarious, sometimes awkward, always heartfelt embraces between animals of different shapes and sizes.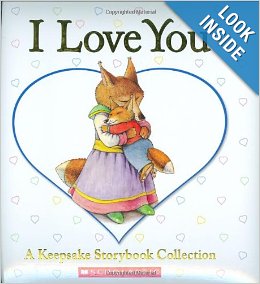 5. I Love You: A Keepsake Storybook Collection – $9.07
The 5 bestselling picture books included in this treasury will delight mothers and children alike. Including I Love You Because You're You by Liza Baker, illustrated by David McPhail; I Love You, Too! by Eve Bunting, illustrated by Melissa Sweet; I Love You, Stinky Face by Lisa McCourt, illustrated by Cyd Moore;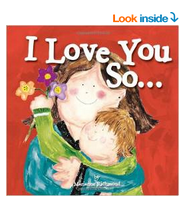 6. I Love You So… – $5.97
I Love You So… puts into words the often indescribable quality of boundless, steady, and unconditional love. This comforting story embraces the reader like a warm hug and gently reassures a child that love is for always-despite the grouchy moods or physical separation.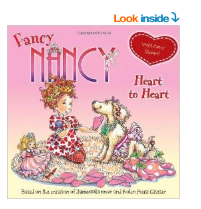 7. Fancy Nancy Heart to Heart – $4.99
Mystery is in the air when Nancy receives a valentine from a secret someone. Join Nancy as she follows the clues to find out who it is—all in her trademark fabulous style, of course. Gorgeous stickers included!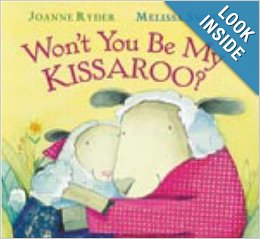 8.  Won't You Be My Kissaroo? – $6.11
These much-loved companion picture books that celebrate all the kissable and huggable moments between little ones and their grown-ups are now available as an adorable board book duo. Joanne Ryder's playful rhymes pair perfectly with Melissa Sweet's whimsical illustrations, making these just right for Valentine's Day, a birthday, or any sweet celebration.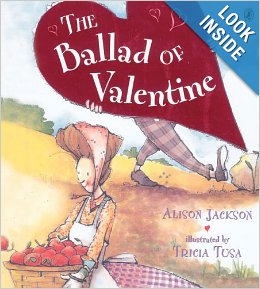 9.  The Ballad of Valentine – $6.14
Set to the tune of the song "Clementine," Alison Jackson tells the sweet tale of Valentine and her beau. Valentine goes about her day, doing chores around her mountain cabin, while her secret admirer is hard at work trying to ask her an important question. Will he ever be able to reach his beloved Valentine?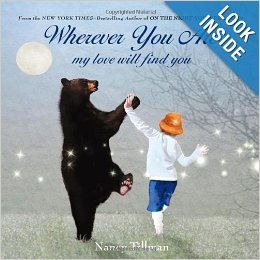 10.  Wherever You Are, My Love Will Find You – $7.16
If love could take shape it might look something like these heartfelt words and images from the inimitable Nancy Tillman. Here is a book to share with your loved ones, no matter how near or far, young or old, they are.
Looking for more Valentine's Gift Ideas Under $10? Click here.
Remember – Amazon prices change frequently and without notice. Please verify that these prices haven't changed before purchasing.