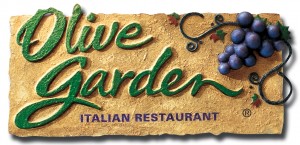 Olive Garden Parents Night Out: FREE Childcare on February 7th
Looking for a night out without the kids? Olive Garden is offering FREE childcare for kids this Friday, February 7th while parents dine out at their local Olive Garden.
Before dining at Olive Garden, parents can drop off their kids at any one of 145 participating My Gym locations and return with their Olive Garden receipt to have their baby-sitting tab covered.
Parents can contact their nearest My Gym location to confirm participation, obtain event details and register for Olive Garden's Parents' Night Out. Space is limited to approximately 30 kids per participating My Gym location, and reservations will be taken on a first-come, first-served basis.  A deposit is required which will be refunded when you show them your receipt.
Click here for further details.