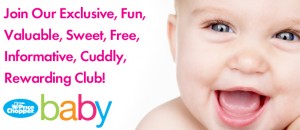 FREE Birthday Stuff: Price Chopper Baby Club Free Colossal Cupcakes
Do you have a Price Chopper in your area?  If you do and also have children under the age of 4, you'll want to sign up for the Price Chopper Baby Club for some great freebies.  Go here to sign up.  Simply for signing up, you will receive:
FREE 5-Inch Colossal Cupcake for First, Second, Third and Fourth Birthdays
FREE vitamins for kids up to age 4
FREE Subscription to Kids News
Free money saving coupons
You will need an AdvantEdge card in order to sign up.
Looking for more great birthday offers?  Check out all the other FREE Birthday Stuff I've posted!