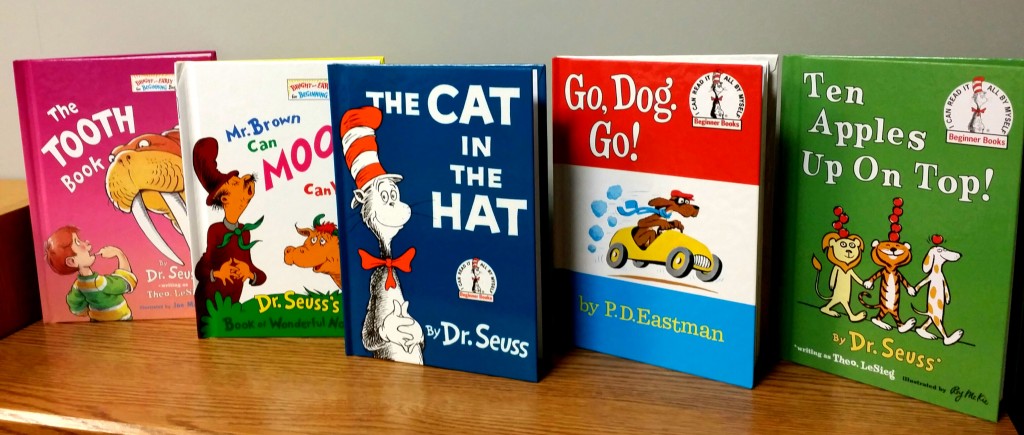 Tomorrow (3/7) is the last day of this offer!
In honor of Dr. Seuss's birthday,  the Dr. Seuss Book of the Month club is offering the Dr. Seuss birthday package for only $5.95 shipped which includes:
5 Classic Dr. Seuss Books: The Cat in the Hat, Mr. Brown Can Moo, Ten Apples On Top, Go Dog Go! & The Tooth Book
FREE Dr. Seuss Activity Book
FREE  Dr. Seuss Parent Guide
FREE shipping
Note: This offer is a monthly book club. However, you can cancel at any time online or by calling the number provided.
I don't typically post these types of membership offers, but this one was too good not to share!  Every house needs lots of Dr. Seuss books – and this is a steal.
Click here to snag this offer!