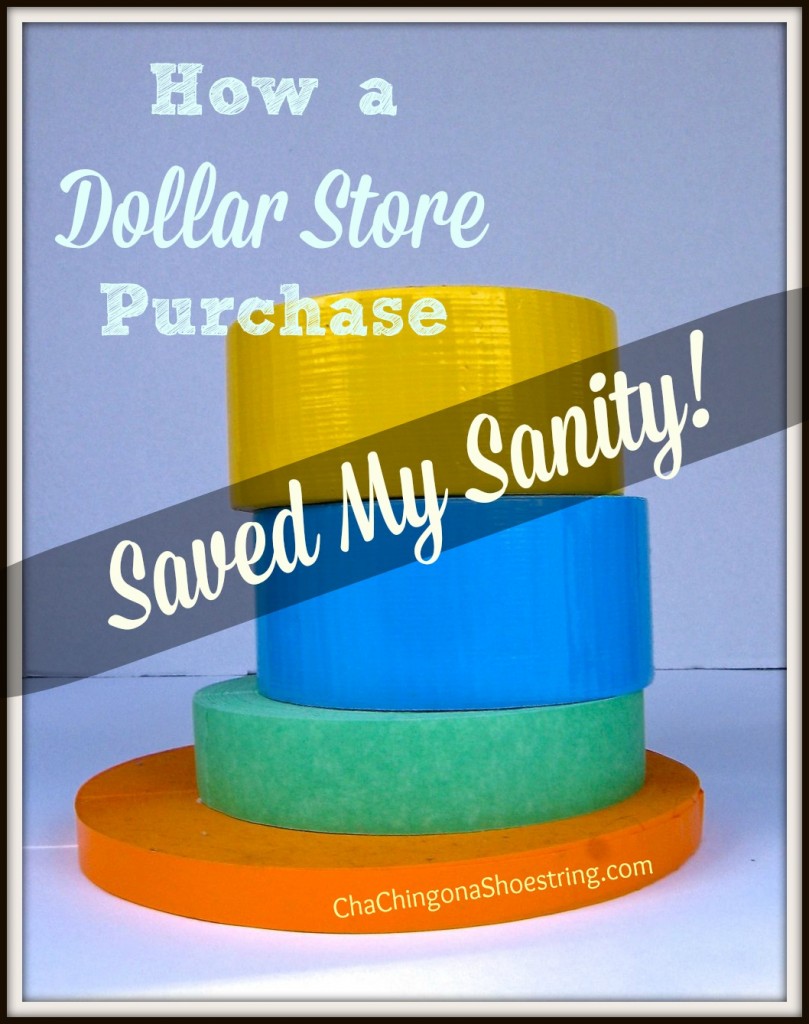 Recently I had the privilege of babysitting three of my out-of-town grandsons.
After we had happily eaten breakfast together, I turned my back ever so briefly, and–much to my surprise, those three adorable boys started flying through our little house. I am talking F-L-Y-I-N-G. And I'm talking H-Y-P-E-R.
And we had just had such a lovely breakfast: Boston Cream donuts and hot chocolate.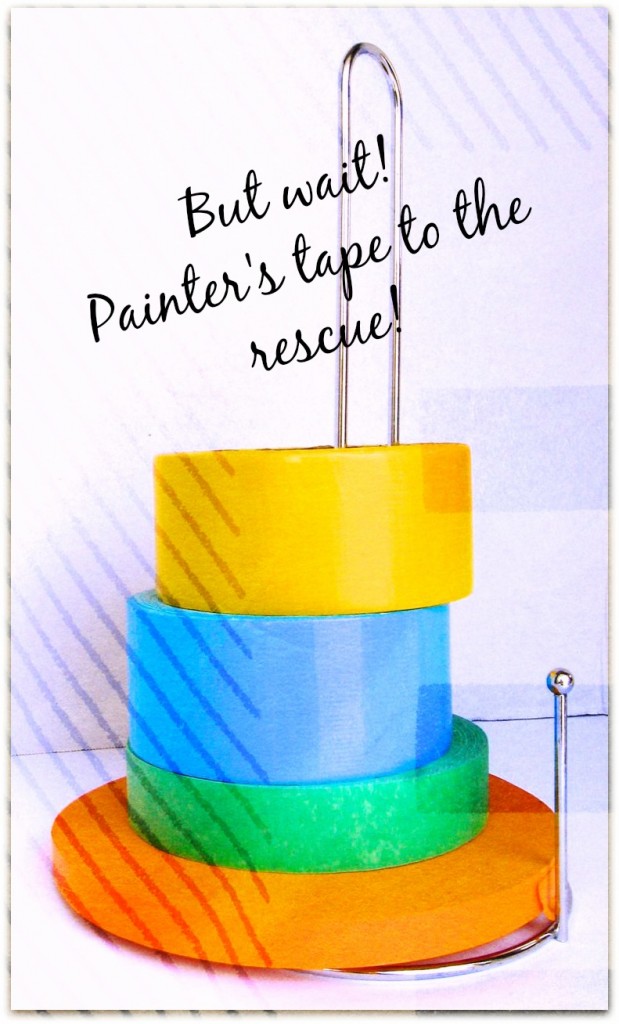 Quickly I cleared the table, grabbed the painter's tape I had bought at a Dollar Store, and gathered a couple of Hess trucks that my husband traditionally buys at Christmas.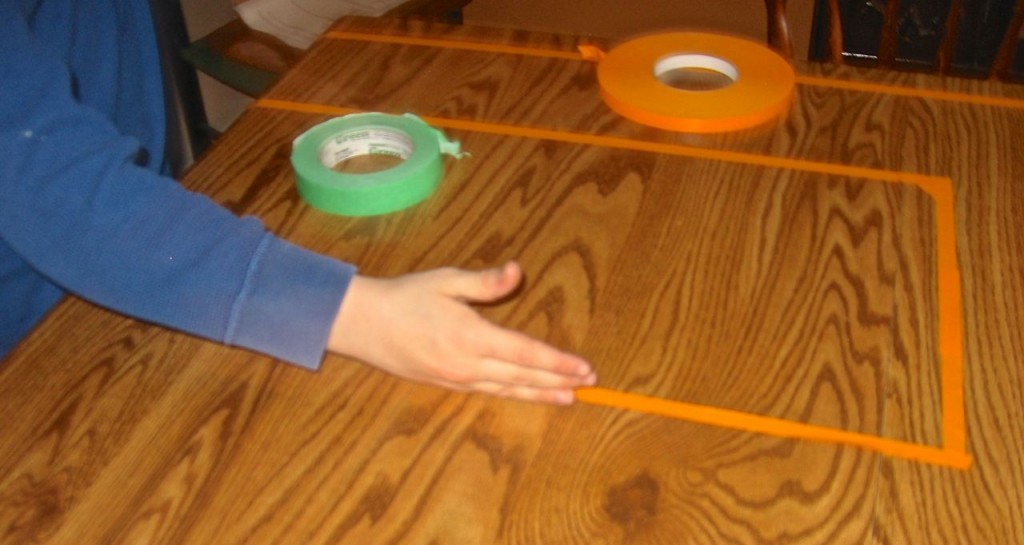 After a few simple instructions from Grandma, Griffin went to work.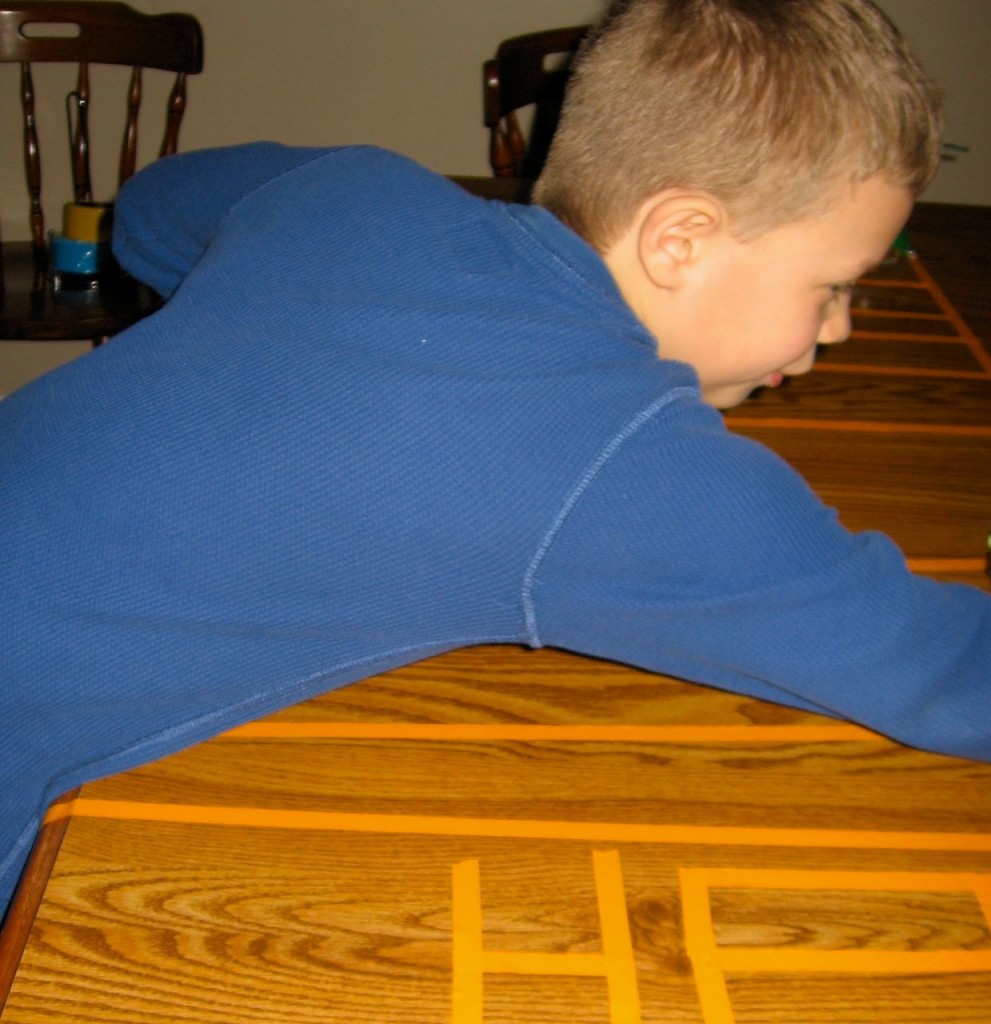 He and Lincoln built a parking lot for the trucks, roadways, and even wrote HESS in big letters with the tape.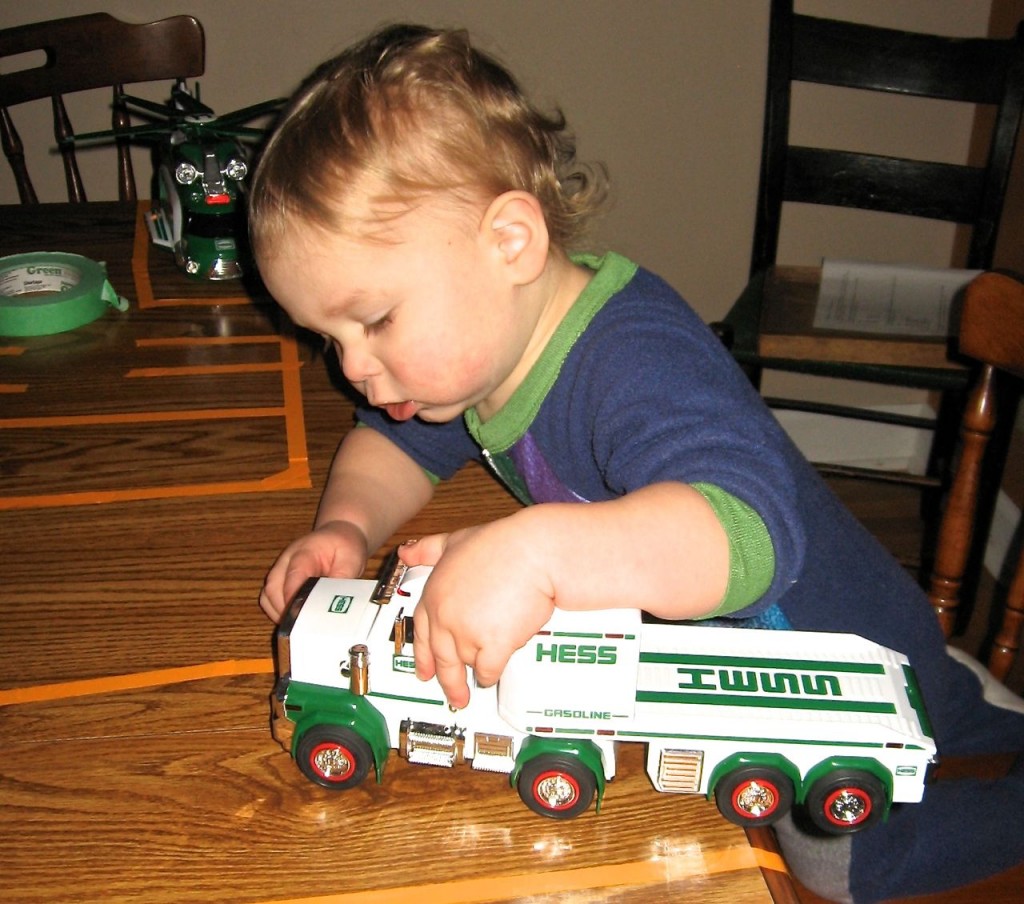 And look at Cade. Isn't this little boy, whirring his truck along the painter's tape highway, just too-too cute?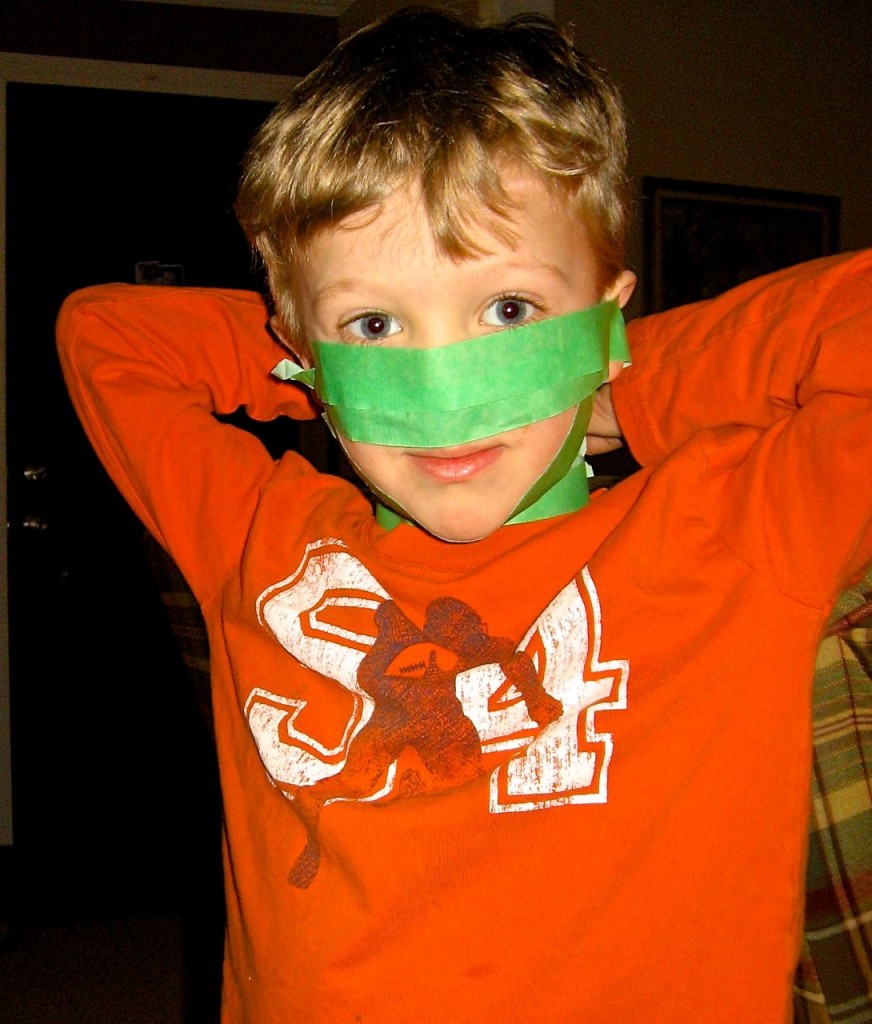 I told the boys that the tape only cost a dollar so they could use as much as they wanted. And what fun they had–for a long time.
And there you have it, three happy, creative boys, one adoring grandma, and the story of the day a dollar store purchase saved my sanity.
***
 For those of you who haven't met her, the Dollar Store Diva happens to be my Mom who has a special power.  She can transform Dollar Store and other inexpensive finds into super fun gifts that would brighten anyone's day!  And yep – those h-y-p-e-r boys are mine!
 You may also like: