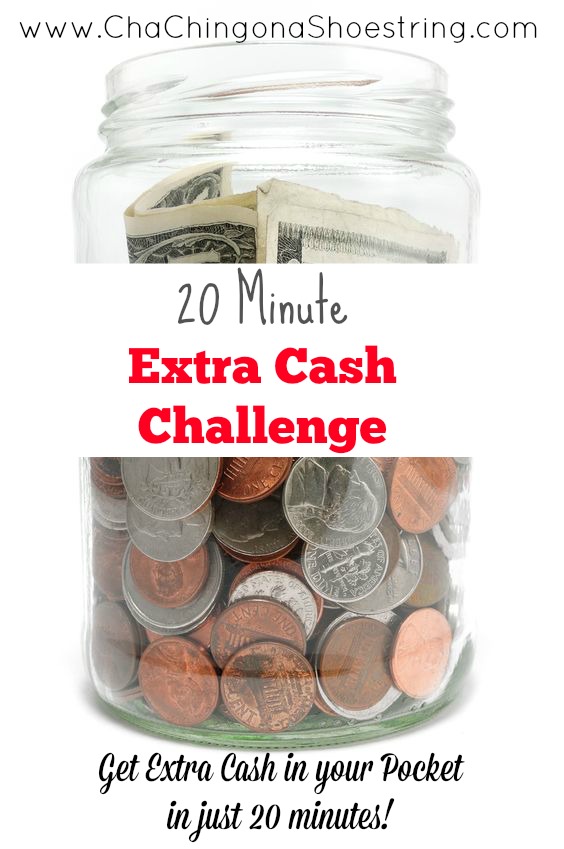 Welcome to Day 2 of the 20 Minute Extra Cash Challenge!
I can't wait to start teaching you my system for earning extra cash online. But before we get down to the nuts and bolts of things, we have a VERY important question we all need to answer:
What reward are you saving for?
You see, this series is really not intended to earn us extra cash that will just be thrown into the black hole of our checking accounts. There really is no fun in these earnings going toward your electric bill, am I right?
In the past, I have saved up my earnings for everything from a new Toshiba tablet to Starbucks gift cards to overnight trips. I love finding creative ways to set aside extra funds for the stuff that our weekly budget might not cover. That's what this challenge is all about!
So what reward do you think would make a fantastic goal for your $10, $20 or $30 in extra cash and gift cards each month – or hundreds of dollars a year ?
Maybe these ideas will inspire you:
-an iPod
-new patio furniture
-a weekly Starbucks visit (without the guilt!)
-a new camera
-gas money for a trip
-a KitchenAid mixer (one reader saved up and bought one with the Amazon gift cards she earned through Swagbucks!)
-restaurant gift cards
-new shoes
Or  – like me – maybe you'd like to save up so you can slash your Christmas budget each year.
Or maybe you have a totally different awesome idea.
Without a reward in mind, this 20 minute challenge will likely not work for you. So before we move on – let's set our eyes on the prize.
What reward are YOU saving for? Leave a comment and share!
More in this series:
Day 1 – The 20 Minute Extra Cash Challenge – Will You Join Me?