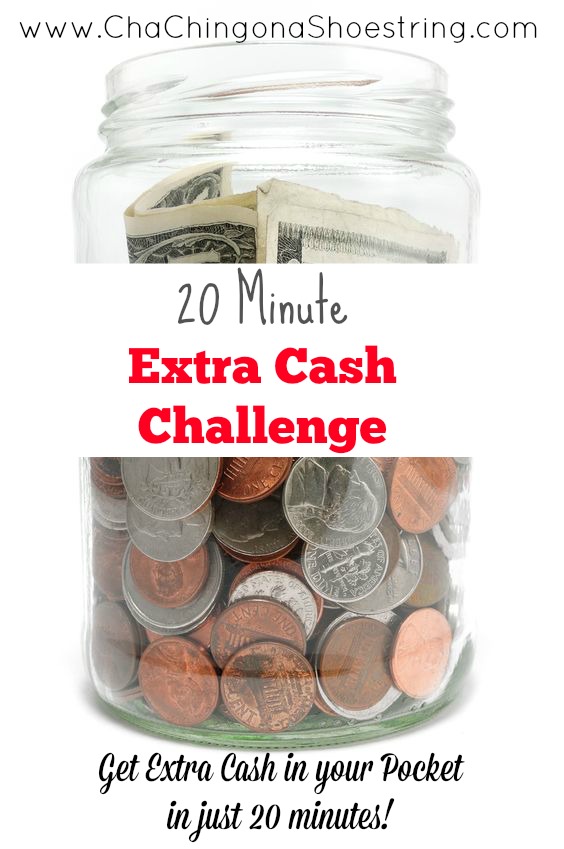 I have a little project I've been working on behind the scenes and I'm inviting YOU to join me.
If you've been around here for long, you know that I'm a BIG fan of getting FREE stuff online. Whether it's gift cards or cash, each time I earn something FREE online, I get giddy.
Whether I'm saving money for Christmas or earning extra cash online in 31 days, I'm constantly looking for the best ways to add to my online savings.
My latest project is an upcoming series: The 20 Minute Extra Cash Challenge.
This month I plan to focus on the BEST ways you can add extra cash to your pocket (or your piggy bank!) in just 20 minutes a day. I'm going to take you through a Step-by-Step system that will help you learn the best ways to earn cash, gift cards and FREE stuff in the shortest amount of time.
Will you get rich? Nope. Will you have more cash? Yep! Will you have more fun? I sure think so!
Will you join me?? Stay tuned for my first post tomorrow to get this fun series started!
New around here? Be sure to sign up for my email newsletter so you can follow along with the fun! You can also check out the rest of the series here.
Up next: Keep your eye on the prize!