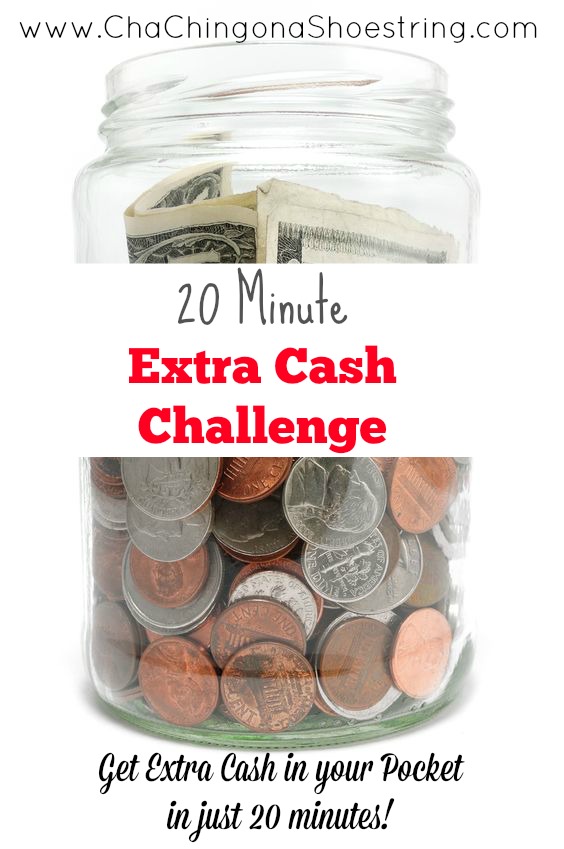 Welcome to Day 5 of the 20 Minute Extra Cash Challenge!
We are currently working our way through the sites that will become a part of our Daily 20 Minute Extra Cash Checklist.
It's finally time to get down to the FUN details of our Extra Cash Plan and start earning some extra cash!
Over the next several days, I will introduce you to my favorite sites for earning extra cash online PLUS I will show you my favorite methods for guaranteed easy earnings.
You may have heard of several of these sites before, but my goal will be to introduce you to quick tasks that will be a part of your Daily 20 Minute Checklist for earning. Don't let it overwhelm you, just take it one day at a time and eventually it will be easy as pie.
Here we go!
1. Swagbucks (of course!)
You guys all know I love Swagbucks. It's the number one way I save money for Christmas.
But what you may not be familiar with are my best tips for earning points called SB quickly each day. What is so fantastic about Swagbucks is that you can earn a $3 Amazon gift card for just 300 SB or a $5 gift card to any number of different stores for just 500 SB. These rewards are very easy to achieve each month.
Note: If you haven't signed up for Swagbucks yet, sign up now and be sure to use my exclusive code CHACHING70 to start off with 100 FREE SB when you complete your profile! (Just click on the words, "I have a sign up code" upon signup.)
My Swagbucks Daily Checklist: 
 1. Watch Videos. 
Click on 'Watch' on the left side of your Swagbucks homepage to get started.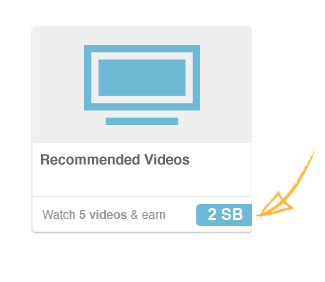 Each video group will earn you varying amounts of SB. You'll see the amount being offered under each group as pictured above.
Insiders tip: You can play Swagbucks videos while you complete other tasks in another tab and still earn SB!  The best way to earn the most rewards is to download the Swagbucks app on your Smartphone and watch videos on the go! 
2. Do a few searches using Swagbucks.com or the Swagbucks toolbar. 
While SB are rewarded randomly and it's not guaranteed that you'll earn them, I try to throw up a few searches each day and am often pleasantly surprised with the results. You can certainly search throughout the day using Swagbucks as well, but this is a nice reminder to be sure to search daily to earn more.

Look what just earned me an 11-Spot. Cha-Ching!
3. Daily Polls.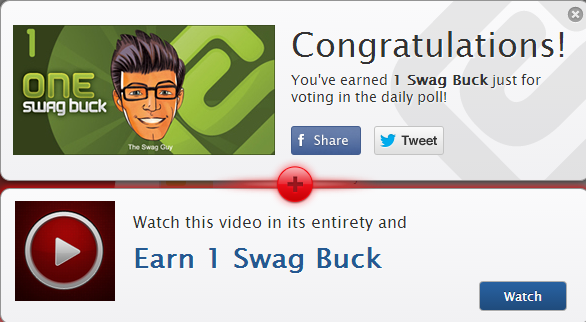 Click 'Answer' then 'Daily Poll' at the left side of your homepage and answer one quick question to earn a FREE SB each day.
Occasionally, you'll even receive a notice to watch a short video to earn an additional SB. Score!
 4. NOSO (No Obligation Special Offers).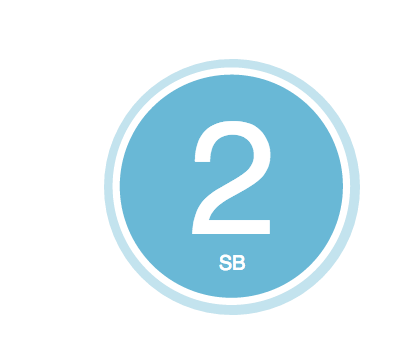 On the left side of your Swagbucks homepage, look for NOSO under the To Do List. Click on that and then click on 'More deals' at the bottom of each offer. Simply by skipping through the offers, you'll earn an easy 2 SB at the end! Be sure to enter the code to claim your SB.
5. Swag Codes.
I post Swag Codes from time to time. These are codes that will automatically earn you 3 or 4 SB when you enter them on your homepage. They typically are only available for one hour, so I recommend following me on Facebook so you are alerted when they go live.
There you have it! In just a few minutes you can earn an easy 10 or 20 SB and be on your way to your first reward!
Insider's tip:  Be sure to check out the rewards section to discover the LONG list of Swagbucks rewards. 
How about you? Do you have any great tips on earning SB's quickly? Leave a comment and let's help each other out!
Up next: Read your emails and earn rewards?? Yes please.