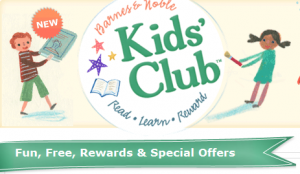 FREE Birthday Stuff: Barnes & Noble Kids Club Gives You FREE Cupcakes on All Of Your Children's Birthdays!
Join Barnes & Noble's Kids Club for FREE and get some pretty neat rewards!  Besides getting a FREE Cupcake from their Cafe on each of your children's birthdays you will also receive 30% OFF one book or toy for your child and be eligible for loyalty rewards. Sounds like a pretty great deal to me!
Click here to sign up.
Looking for more great birthday offers?  Check out all the other FREE Birthday Stuff I've posted!