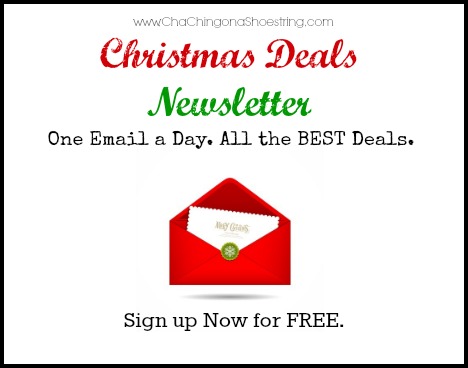 As I write this, there are exactly 10 weeks until Christmas. Wow, right?
I'm bringing back my popular Christmas Deals newsletter again this year for my readers. It's one way that I can help you simplify your life this Christmas. You'll receive one email a day alerting you to the BEST Christmas deals that I've posted. It will show up in your inbox ahead of my regular newsletter so you don't miss a deal. (We find some pretty awesome deals around here. I really don't want you to miss any!)
PLUS when you sign up now, you'll receive a FREE Christmas Gift Budget Tracker and Pocket Planner just for signing up! Just be sure to click through the activation email and your planners will arrive in your inbox right away.
Ready to start saving? Click here to sign up for my Christmas deals newsletter now.
Have you LIKED The Merry Little Christmas Project on Facebook yet? Our Christmas-loving community is helping each other Do Christmas Well. Come join us!