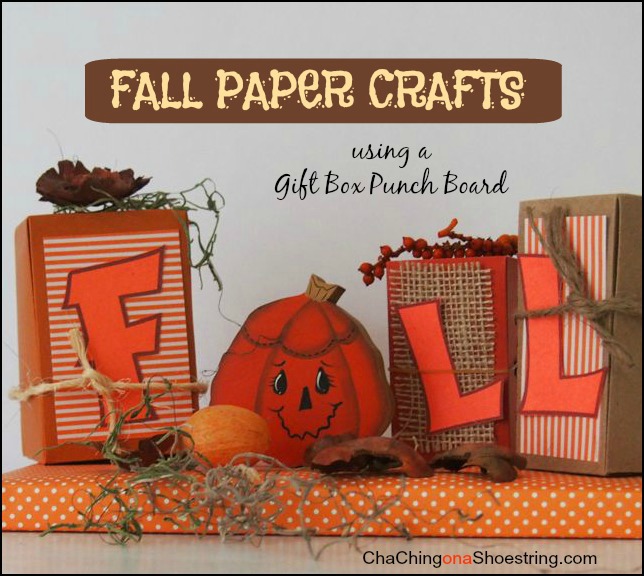 I recently shared my giddiness over the Dare-to-Be-Square pumpkins I created with my new Gift Box Punch Board here.
And the fun continues.
Since the gift box punch board can create boxes in 20 different sizes, I decided to explore a few of them with my FALL display. I used this free font to cut out the letters FLL and used a wooden jack-o-lantern for the A. I punched and scored three boxes from three different colors of cardstock and matted the letters with paper and burlap before adhering them to the boxes. For a colorful base, I wrapped a book in scrapbooking paper.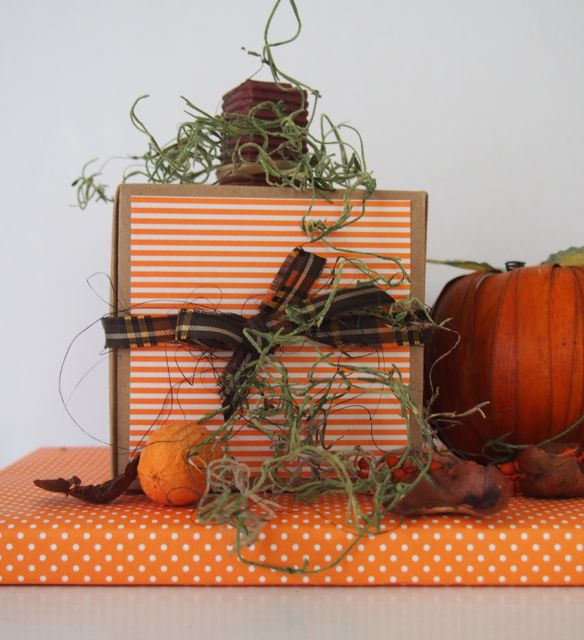 I couldn't resist trying one more project, so I made a box in the largest size using 12×12″ paper, then adhered a piece of orange-striped scrapbook paper to the front of the not-even-remotely-orange pumpkin. I used a strip of corrugated cardboard for the *stem.
So there you have it–paper crafts for this lovely fall season.
*Check out my pumpkin-stem birthday gift idea at the end of my post here.
***
For those of you who haven't met her, the Dollar Store Diva happens to be my Mom who has a special power.  She can transform Dollar Store and other inexpensive finds into super fun gifts that would brighten anyone's day!