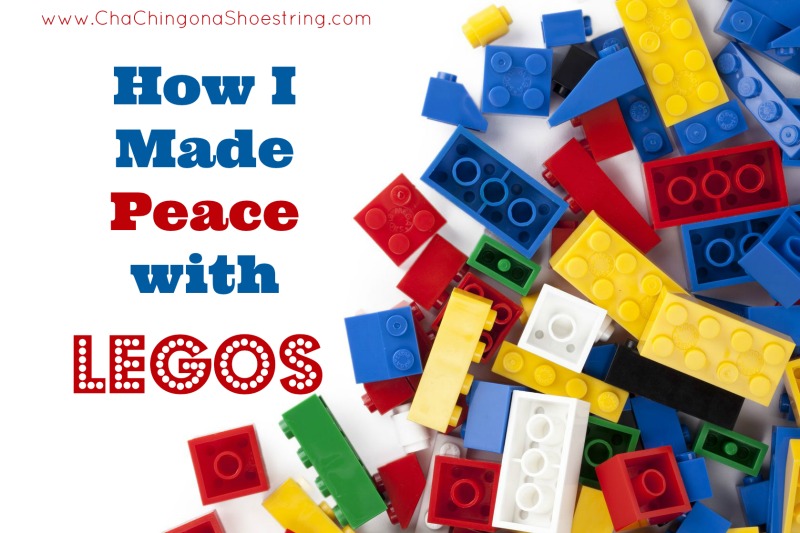 Pley.com Review: LEGO Rental (The Netflix for LEGOS)
My friend Heidi introduced me to a site called Pley.com recently where you can rent LEGO sets. I was completely fascinated. As a Mom who is constantly fighting the battle of "HOW DO I ORGANIZE ALL THESE LEGOS??" – I think the idea is brilliant. 
I asked Heidi if she would write a review of her experience with Pley.com and she gladly agreed. I think you'll find her description super helpful if you'd like to consider the idea of renting LEGOS too! 
If you have an elementary school boy (or girl for that matter) then you know the excitement that surrounds LEGOS!  But as a parent you also know the very real struggle of wanting to get your child a toy you know they will love, a toy that is truly beneficial, a toy that teaches them patience and how to follow directions…but the flip side is:
Little. Tiny. Pieces. EVERYWHERE.
There's the endless thoughts of storage, how do I organize these pieces, how do I corral them? Should I organize by set?  By color?  And then there's the struggle of keeping up with the instructions so that if it should fall apart (which of course it will) it can be built again. And to top it all off, the mixed feelings of pride and deflation you feel when they build that $80, 900+ piece set in one day.
The struggle is real.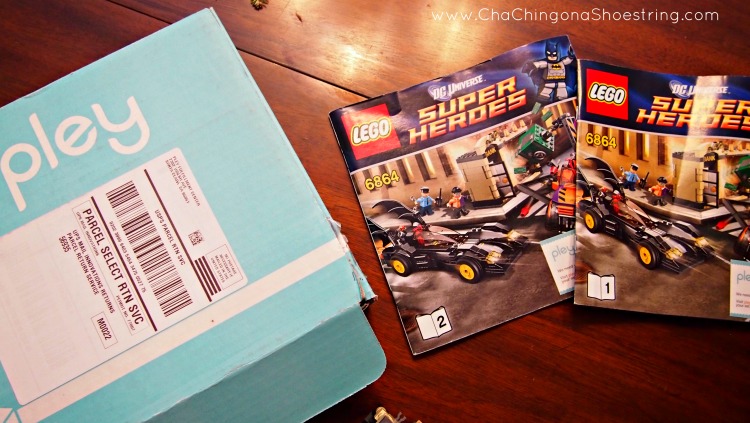 In a timely discovery just before Christmas, I came across an advertisement for Pley.com – "the Netflix of Legos".  A place where you could rent Legos – GENIUS!  Of course I looked into it, did my due research and decided this would be the perfect gift for my 9 yr old son for Christmas.  In order to reduce the amount of stuff in our house we have chosen to give our kids experiences rather than stuff, so this fit the bill perfectly for our son. I signed him up for 2 months thinking it would be just the thing to fill his time this winter.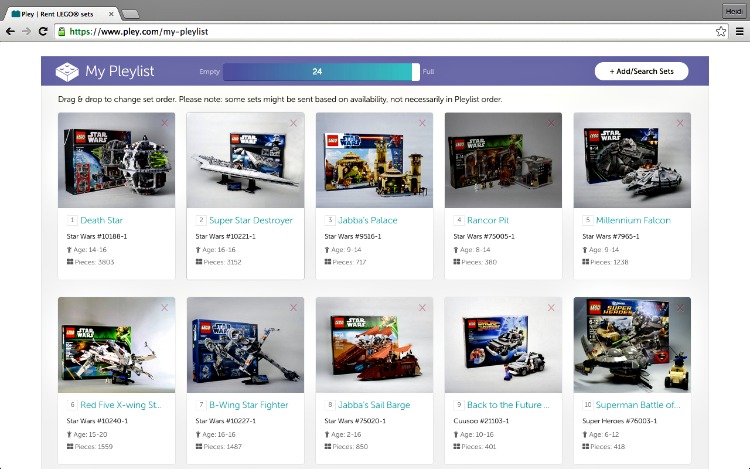 On Christmas Day, when we explained to our little guy what this all means, he went right to work setting up his account and getting started.  When you initially set up an account with Pley.com, you create your own Pleylist which is essentially a list of all the sets you'd be interested in building.  You can choose from hundreds of sets either by theme (Architechture, City, Duplo, Friends, Star Wars, Super Heroes, Creator, etc.) or age group.  
I'm sure you can imagine how exciting this is to a 9 year old – he filled that Pleylist rather quickly with sets he knew he would never be able to own, probably had resigned himself to never even seeing, only admiring in the LEGO store…all the while exclaiming "whoa – you can get the Death Star, oh wow, you can get the Millenium Falcon – Mom, thank you, thank you!  I can't wait for it to come!  This is the best Christmas present ever!" Really – that's a quote – my heart swelled!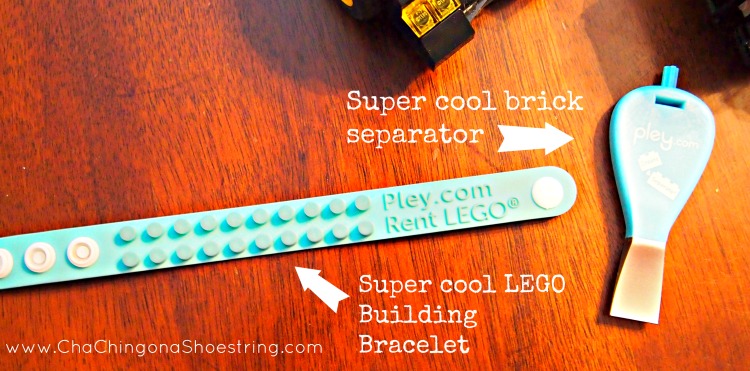 There are two plans to choose from which start as low as $9.99 per month and my first set came with 2 FREE gifts – a brick separator and LEGO building bracelet which are yours to keep! Our first set was shipped the very day that we signed up and arrived 2 days later!  We received an email notifying us that it was shipped and which set they sent to us. (Note: It appears that the 2 free gifts are no longer included with your first set, so you may want to ask about that first.)
The Pley set arrived in a nice box, the Legos were enclosed in a zippered mesh bag with instructions to dump the pieces in the box.  Original instructions were included along with our FREE brick separator and LEGO building bracelet. Upon building and receiving your set they ask you to log in to your account and report any missing pieces. (I was happy to discover that if you lose a piece there is NO CHARGE!)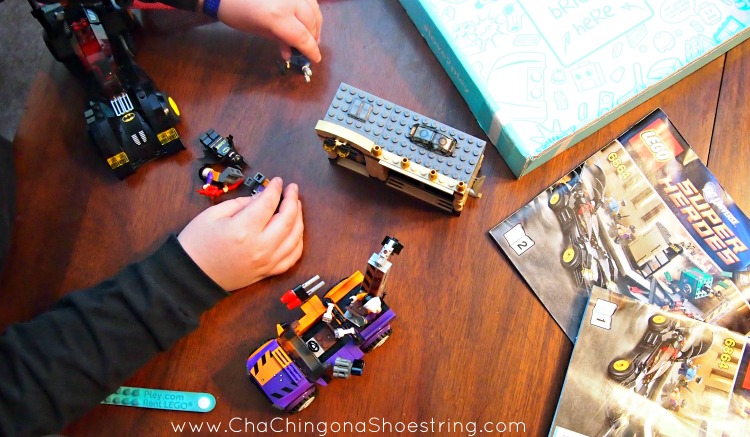 We've had our account for 3 weeks now and have received and built 2 sets.  When my son was done with the first set he took all the pieces apart and filled the mesh bag, inserted the instructions, taped up the box and adhered the return shipping label that was included.  We sent our box from the east coast on a Monday and received the new box from California ready for him to build by Friday!  It was so exciting for him to receive his box in the mail and get started on a weekend project.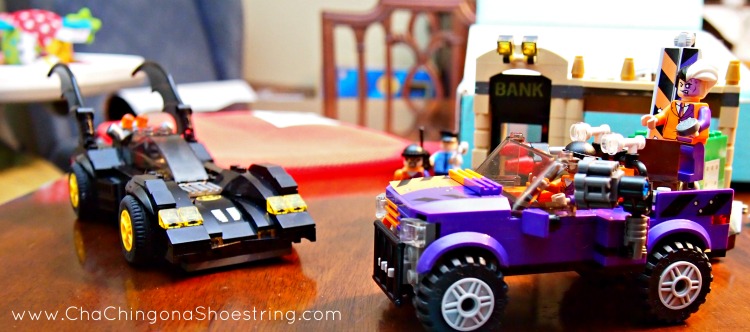 I really have nothing negative to say about this and already we've convinced several friends to sign up.  My son is motivated, he keeps his Pleylist up to date, he's learning to be responsible for something that belongs to someone else and stay organized.  He's having so much fun and I really do think it's been "the best Christmas present ever"!
And that, my friends, is how I made peace with LEGOS. 
Click here to learn more about Pley.com.