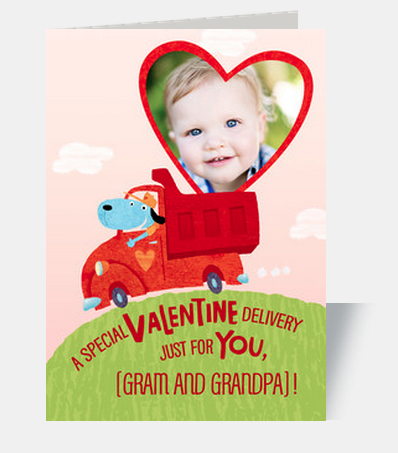 Personalized Valentine's Day Cards Online Deal 2015
Want to be sure you don't forget that Valentine's Day Card for someone special? Here's a a great deal from Cardstore. Get personalized Valentine's Cards for only $1.99 + FREE stamps when they mail your cards with code CAA5187. That's like getting a personalized card for $1.50 – a super deal.  Just enter code CAA5882 at checkout to claim your discount.
Even better, you can schedule out your card's mailing if you'd like it to arrive on Valentine's Day!

I love the idea of sending a personalized card to the Grandparents. Not to mention, this is a fraction of the cost that you'd typically pay at the store.
This is what your cart will look like with the free stamps included: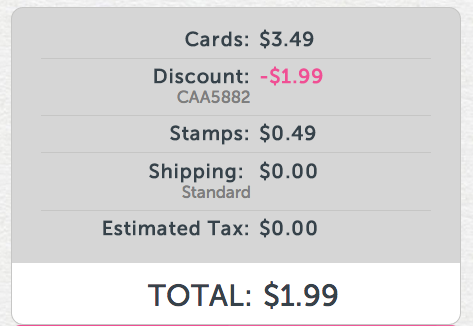 This offer is valid through 2/6 only, so act accordingly!