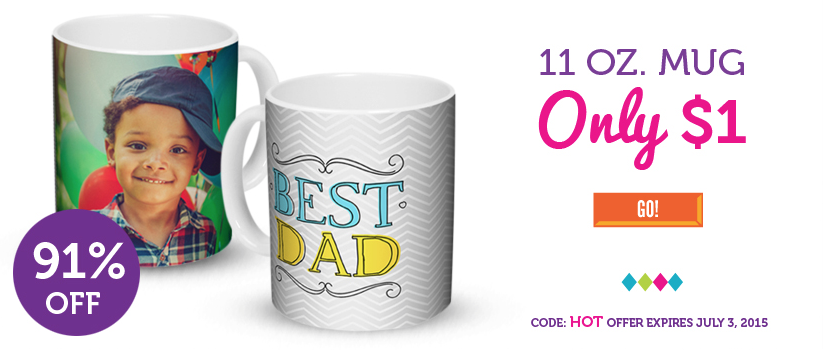 York Photo is offering new customers a great deal right now. Get a Custom 11-Ounce Photo Mug for only $1, regularly $11! Simply use code HOT at checkout to claim your discount.
Shipping is $5.99. This would make a nice personal gift for Father's Day, birthday or graduation!
Offer ends 7/3/15. Click here to get started.
Thanks, Kosher on a Budget!