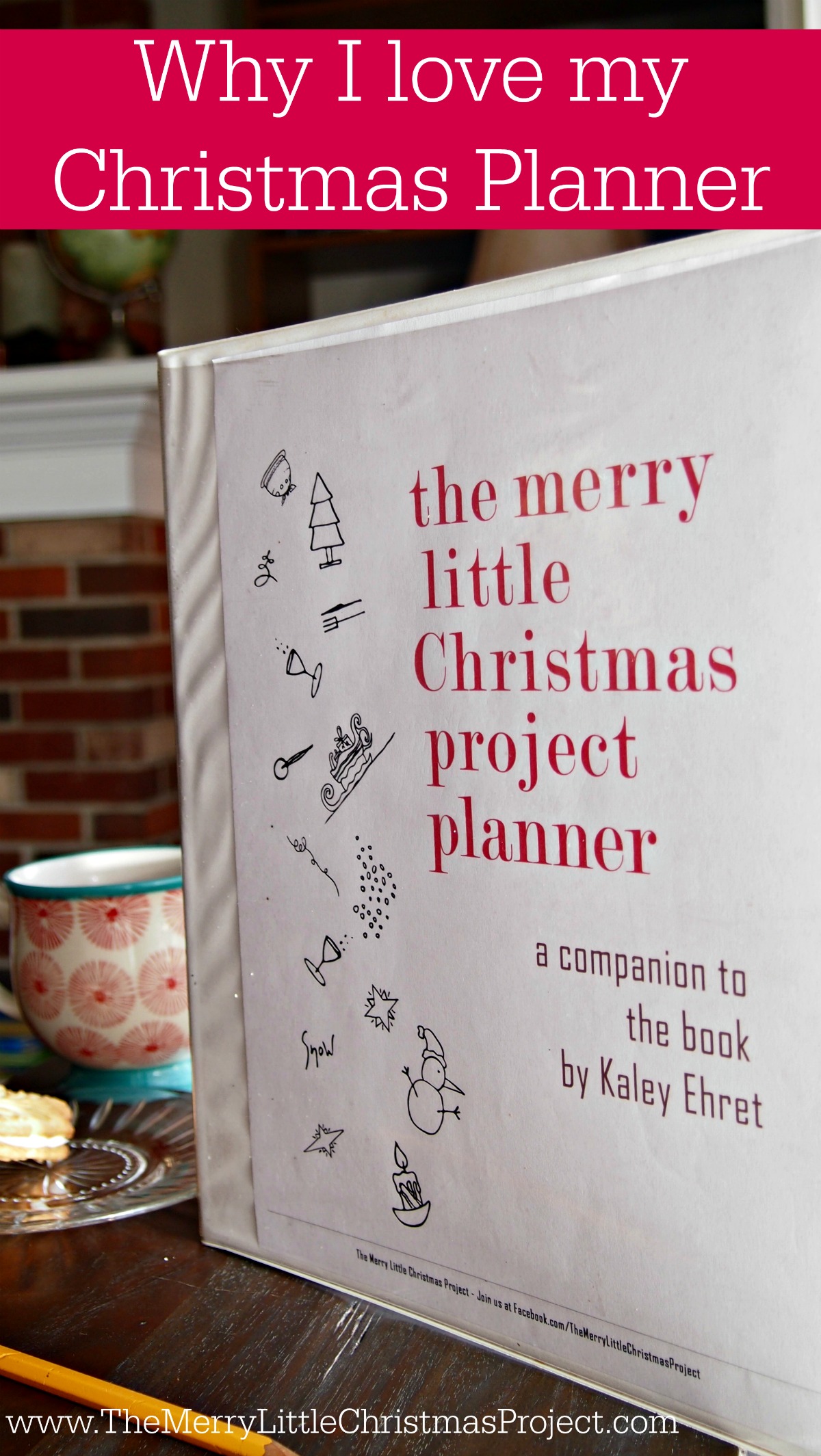 For years, I've tried to figure out the best method for organizing my Christmas. I have tried a variety of planners and printables and have even purchased planners.
This year, I decided to take matters into my own hands and create my own planner (which is my gift to you with the purchase of my new eBook The Merry Little Christmas Project – Five Words that will Transform your Christmas.)
And this year, I have finally decided that I really love my Christmas planner. Here's why: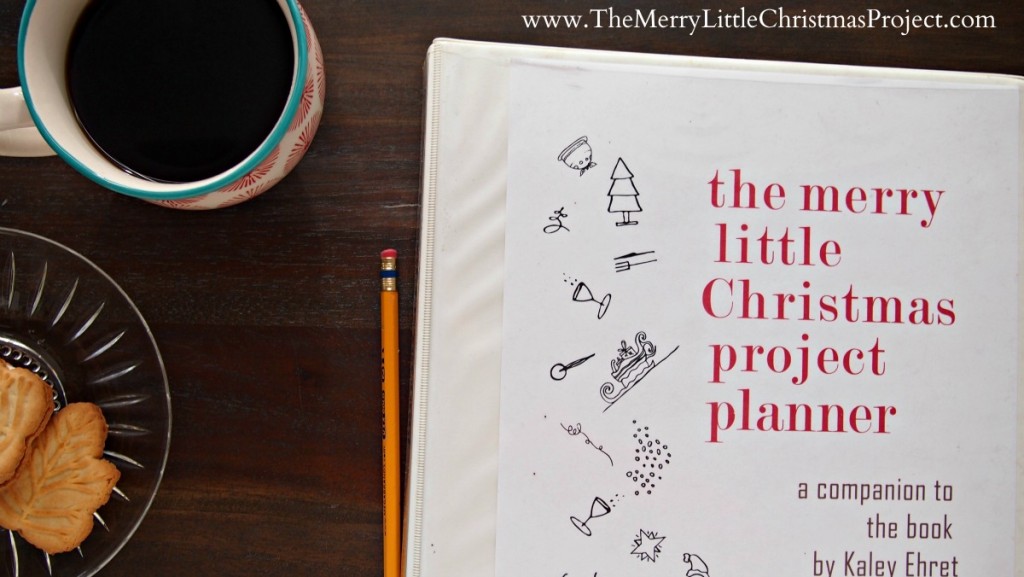 My Binder: I found a binder that I was no longer using and placed all of my planner printables in it. Plus I added some extra lined papers for those lists like "Ideas for DIY neighbor gifts" and "Christmas Cookies I Want to Bake". (These might need to be additions to the planner for next year!) I love that putting together my own binder gives me the flexibility to make it what I want.

Out of the Ordinary: I also love that my printable planner offers space for items that might not make it in your typical Christmas Planner – like your To Don't list. Might be the most important list you write this season!

One Stop Resource:
I also just love that my planner works as Grand Central Station for all things related to Christmas – whether it be receipts my Christmas cookie recipes or the World Vision Christmas Gift Catalog. I've finally found a home for  my Christmas brain – which tends to be quite scattered otherwise.
I'll be honest. Last night, my brain began to head into overdrive with all the upcoming happenings of the holiday season. I began to feel overwhelmed.
So, I sat down with my husband and pulled out my planner to go over some of the things that were weighing me down. We discussed some ideas and I jotted them down. And I started to take deep breaths and realize it's not as overwhelming as I was making it to be. Simply seeing things in black and white in front of me helped me to realize that our plan is coming together.
And whatever doesn't, is simply going to end up on that Christmas To Don't list above. 🙂
And this is why I love my Christmas planner.
If you'd like your own copy of my Christmas planner, simply click here to purchase your copy of The Merry Little Christmas Project now – and start to transform your Christmas with me.