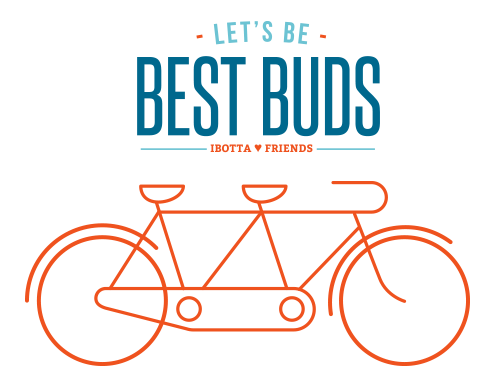 Have you downloaded the Ibotta app yet? It's a great way to earn easy cash back on your every day purchases at the grocery store and more. Plus, for a limited time, earn $10 when you sign up through this link and redeem your first offer within 2 weeks!
Earning your $10 Bonus is simple: 
Sign up for Ibotta and download the app on your smartphone.
Link any participating loyalty cards that you own
Before you head to your participating store (click here to see the current list of participating retailers), check for offers on your favorite products and click REDEEM.
If shopping at a store with a participating loyalty card, simply use your loyalty card at checkout to claim your rebate. That's it!
If shopping at a store without a participating loyalty account: After shopping, scan your bar codes and take a picture of your receipt and upload it on the Ibotta app.
Your cash should be deposited into your Ibotta account within 48 hours.
If you complete your offer within 2 weeks of signing up, your FREE $10 bonus will be credited to your account!
Then be sure to spread the word. For every friend that you refer to Ibotta, you'll earn a $5 Bonus when they complete their first offer within 2 weeks.
Here's how it works:
Step 1: Sign up for Ibotta (if you haven't yet). Go to "Invite Friends" from the main menu and send your personal referral link via Facebook, Twitter, Google+, email or text.
Step 2: Your friend must register for the app directly through your referral link, and be the first to log onto their own device.
Step 3: As soon as your friend redeems 1 offer within 2 weeks, you'll earn $5 and they will receive a $10 bonus!
Click here to sign up for Ibotta and download it to your Smartphone.  (And yes – that is my referral link.  Feel free to leave yours in the comments!)
Not familiar with Ibotta?  Click here to find out more about this awesome money-saving app!