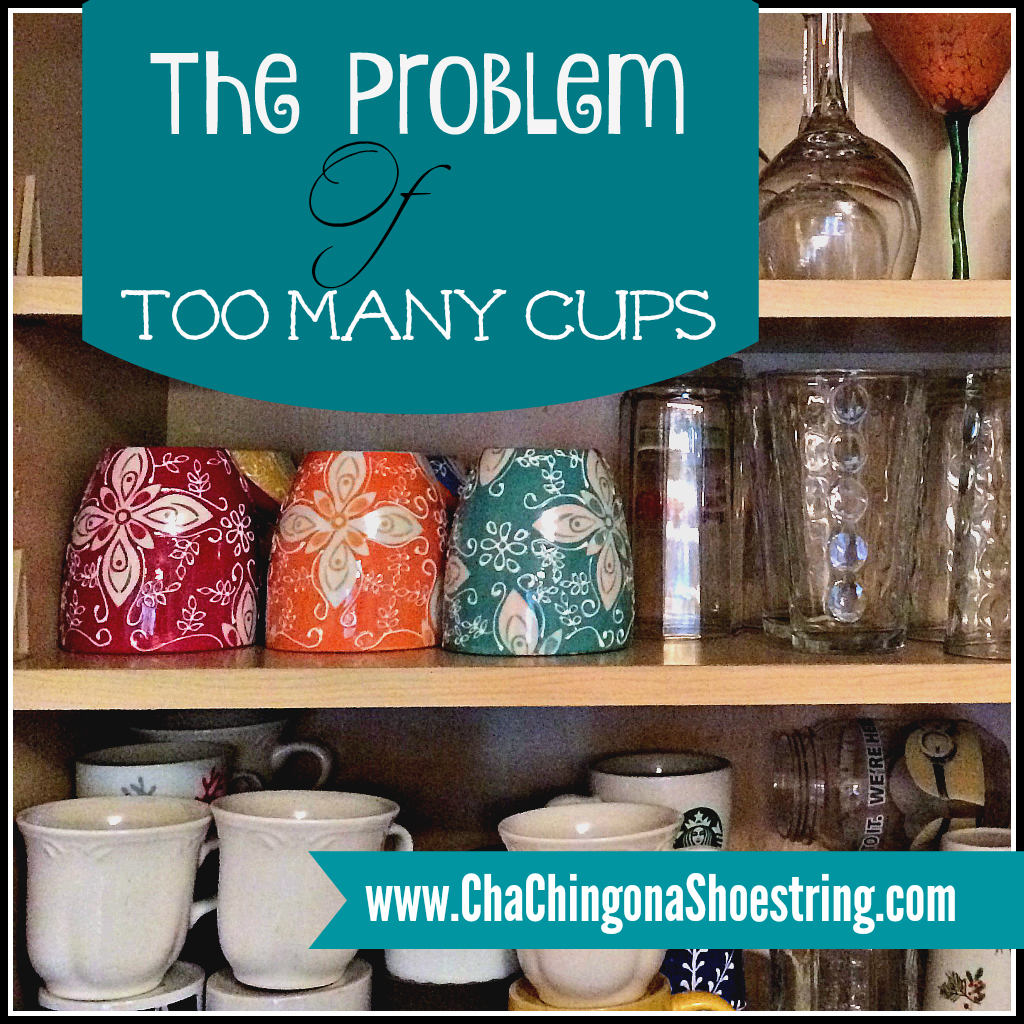 I have a problem.   With CUPS.
I have too many.
People love to give them as gifts, my kids like to play with them and collect them, if company comes over I never want to be short on them…but enough already. Dirty ones take over my counter and clean ones take over the dishwasher. No one can remember which used cup is theirs so of course they get a clean one – Every. Time.
When my kids need help to cram them all in the cabinet each time they empty the dishwasher, then I think that's a strong signal that these cups are working against me, not with me. I'm a bit of a "tree hugger" so I hate using disposables for every day use, and reluctantly use them when company is over. I needed to change something.
Want to know my solution?
A trip to IKEA for more cups.
WHAAATTTT?!?! you say.
Here's the deal. No one knows which cup is theirs. Ever. So I decided it might be best to clear out and start over and there's better place to go for fun, inexpensive cups.*
I mean, you can't deny that THIS is cup heaven: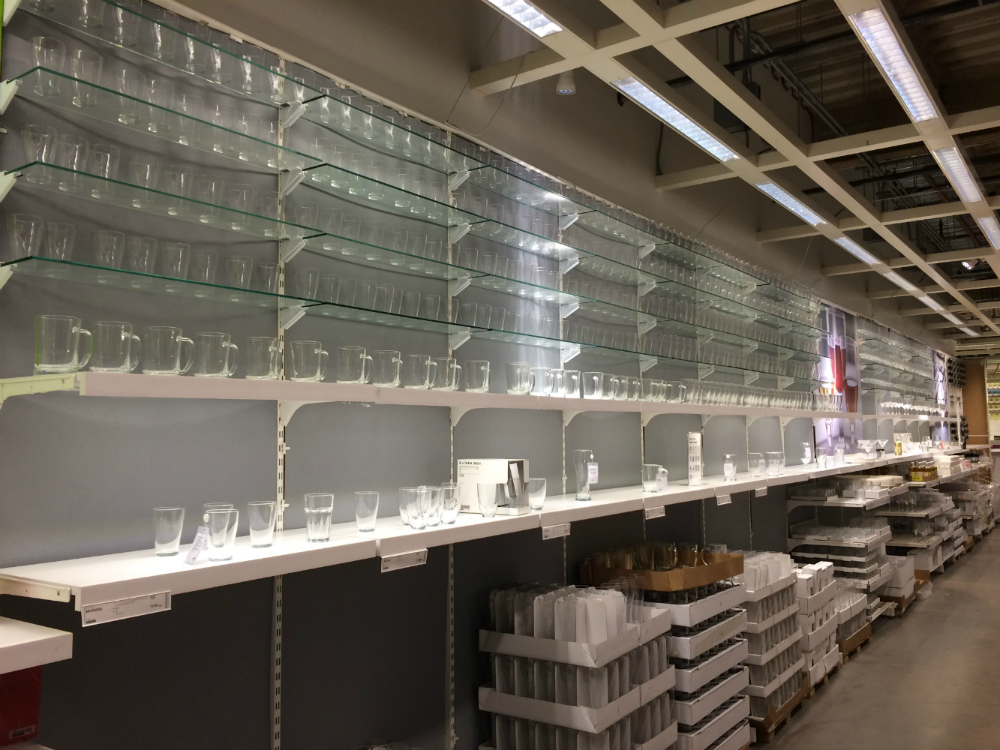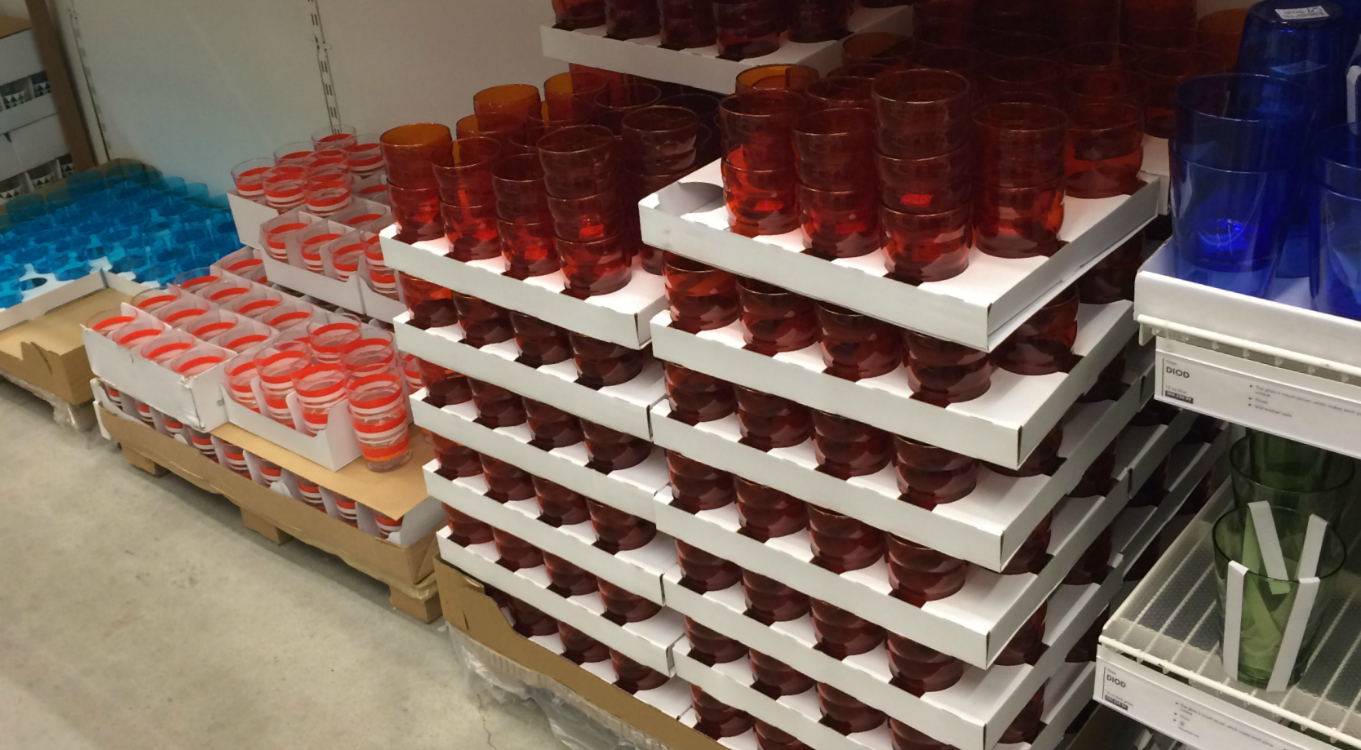 So here's my Solution:
Each kid was allowed to pick out 3 cups ($0.99 or $1.99 each)

They are only allowed to use their chosen cups.

They can pull one out each day, After they use it, they are supposed to rinse it out and sit it by the sink until the end of the day when it can go into the dishwasher

We run our dishwasher about every other day so I figured with 3 cups per kid, the chances of them having a clean cup in the cabinet at all times is pretty good. And if not, then they can wash one of theirs and use it.
I started this about a month ago and training my kids and husband in this new method has been the most challenging part. My kids were still in the habit of drinking out of any cup, glass or mug in the cabinet. It took a bit of reminding that those were not for everyday, and the more cups they used, the more often they would have to empty the dishwasher. (That sealed the deal – no one wants more chores!)
My hubby on the other hand just grabs every single cup lying around and puts it in the dishwasher. I appreciate his strong desire to help me keep my kitchen tidy but that being said, I realized that the use of so many cups wasn't ALWAYS the fault of the kids. Now if he sees one on the island or counter I remind him to just rinse it out and place it by the sink until the end of the day.
Take a look at the top of my dishwasher BEFORE the switch:
(shhh – there's even more on the bottom – that's a whole lotta cups people!)
Take a look at my cabinet BEFORE the purge: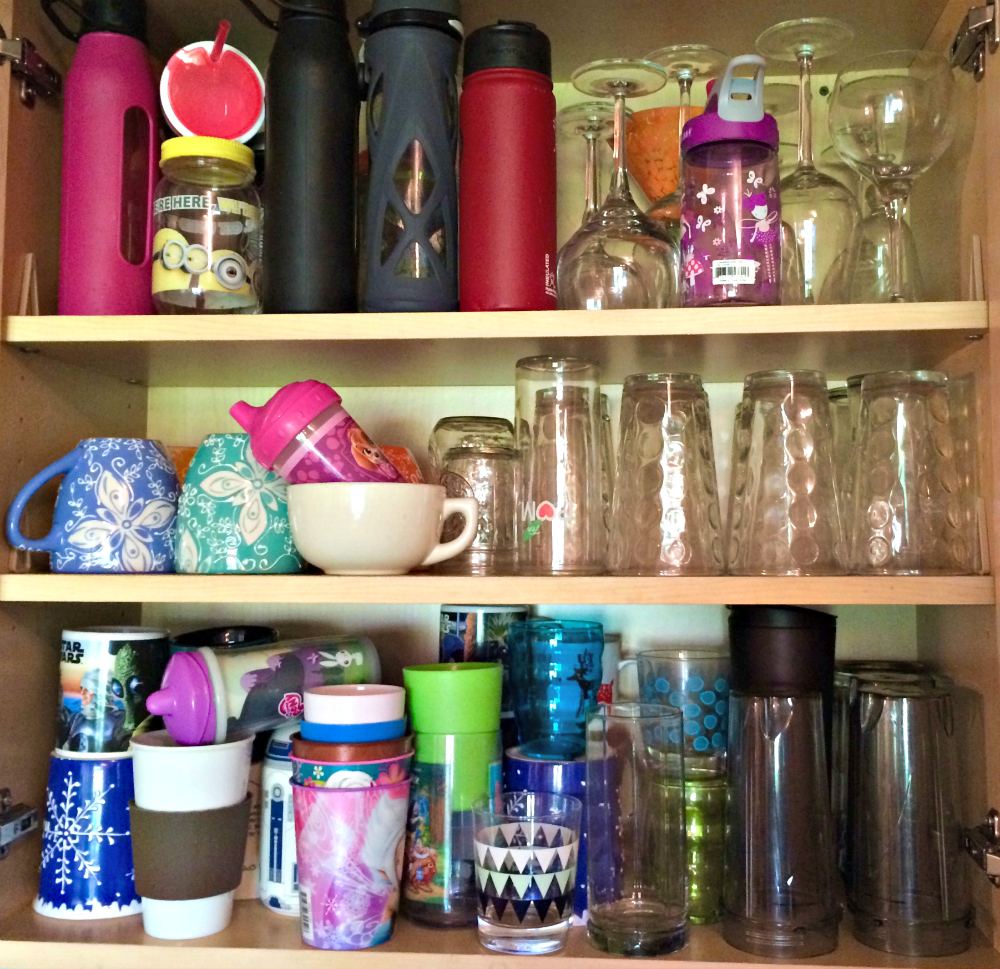 And here is my cabinet AFTER I took a whole box of glasses, mugs and cups to the thrift store: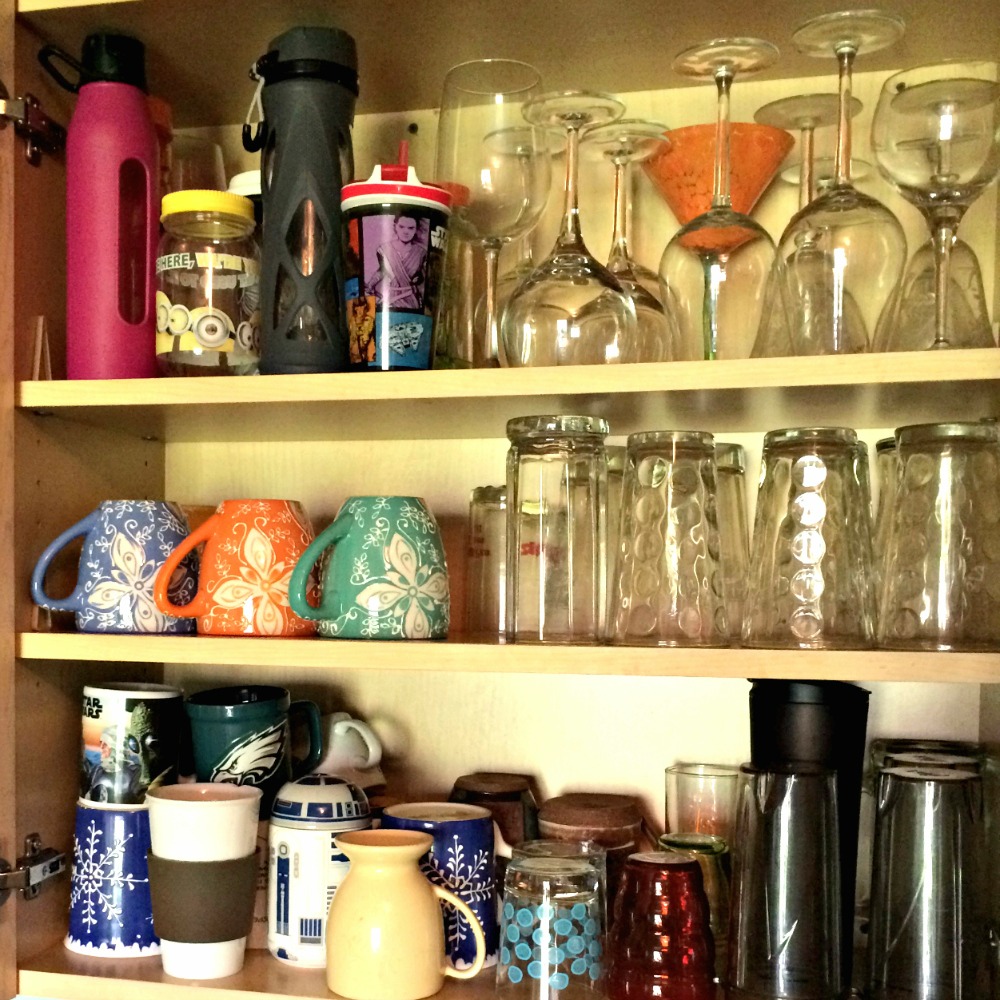 (Honestly, I'm going to take out some more – I'm surprised how few we need!)
*If you don't have an IKEA nearby, DO NOT fret. Dollar store cups will work just fine!
***
Thanks to my friend Heidi for another inspiring post! Check out more from Heidi here:
Five Easy Chicken Recipes your Kids Will Beg For
How to Make a Simple Spring Wreath in 10 Minutes
How Planning a Month of Meals Makes my Life Easier + FREE Printable