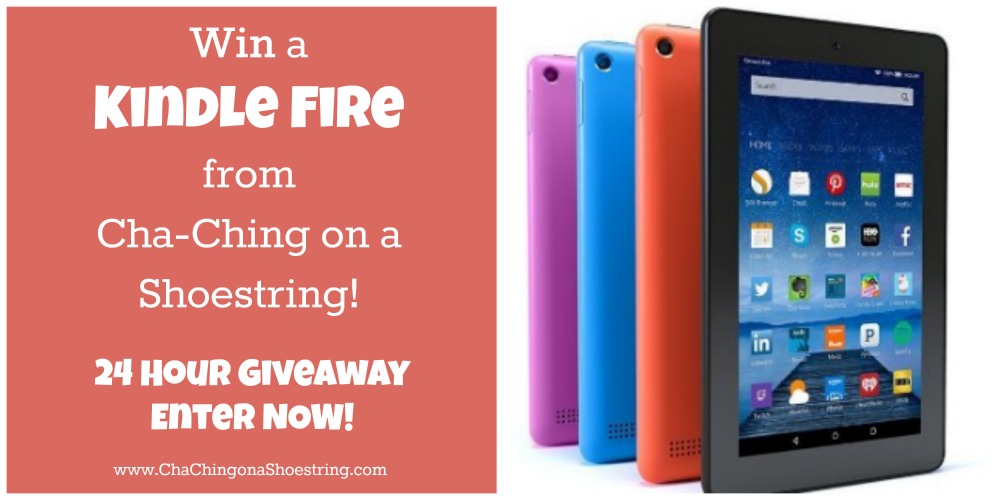 Enter to Win a Kindle Fire from ME!
Update: This giveaway has ended.
Mother's Day is next Sunday and I want to honor all the Moms, Grandmas, Sisters, Aunts, and Women out there with a Kindle Fire giveaway!
As a mom of three crazy active boys, one of my FAVORITE ways to recharge is by getting some time alone, with just me, my coffee and my Kindle. Give me an hour or two and I am a NEW woman.
I want to help YOU feel like a new woman too – you deserve it! (Ok – if you happen to be one of the 1% of men that read this, you know what I mean…)
(Just so you know, anyone can enter to win this giveaway and there is no pressure to give it to your Mom – I won't ask, I promise. ;))
Since I am using my Swagbucks to sponsor this giveaway, entering to win is as easy as this: sign up for a Swagbucks account (if you haven't yet). That's it! Swagbucks is my all-time favorite way to earn free gift cards and my #1 way to save money on Christmas and I want it to be YOUR favorite way to score FREE stuff too!
As an added bonus, use my exclusive code CHACHING70 to start off with 70 FREE points called SB upon sign-up. (Just click on the words "I have a sign up code.) Since you can earn your first gift card with just 300 SB, this will get you well on your way!
So, here are the details:
One lucky Cha-Ching on a Shoestring reader will win a Kindle Fire, 7″ Display, Wi-Fi, 8 GB. (Click here to learn more about this Kindle.)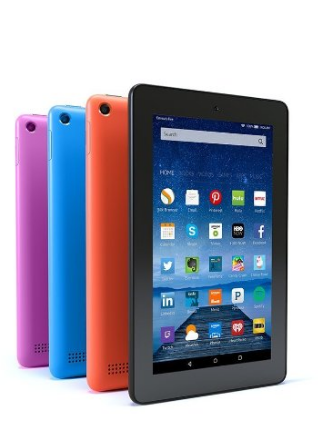 Here's how to enter:
You have TWO possible methods of entry:
ENTRY #1: Click HERE to sign up for a Swagbucks account. (Be sure to use my code CHACHING70 when you sign up!) Leave a comment on this post letting me know that you signed up. If you are already a Swagbucks member, just leave a comment letting me know.
Note: Be sure to scroll down to the bottom of this post to leave your comments.  (If you are reading this in an e-mail click HERE to do so.) Be sure to leave a separate comment for each entry so that you will have a greater chance of winning!  E-mail responses will not be considered as an entry in the giveaway.
This giveaway ends at 4:00 pm EST on Saturday, April 30, 2016. I will randomly select the winning comment. Winner will be notified by email and listed on this site.
Disclaimer: This giveaway is sponsored by ME because you guys deserve it!