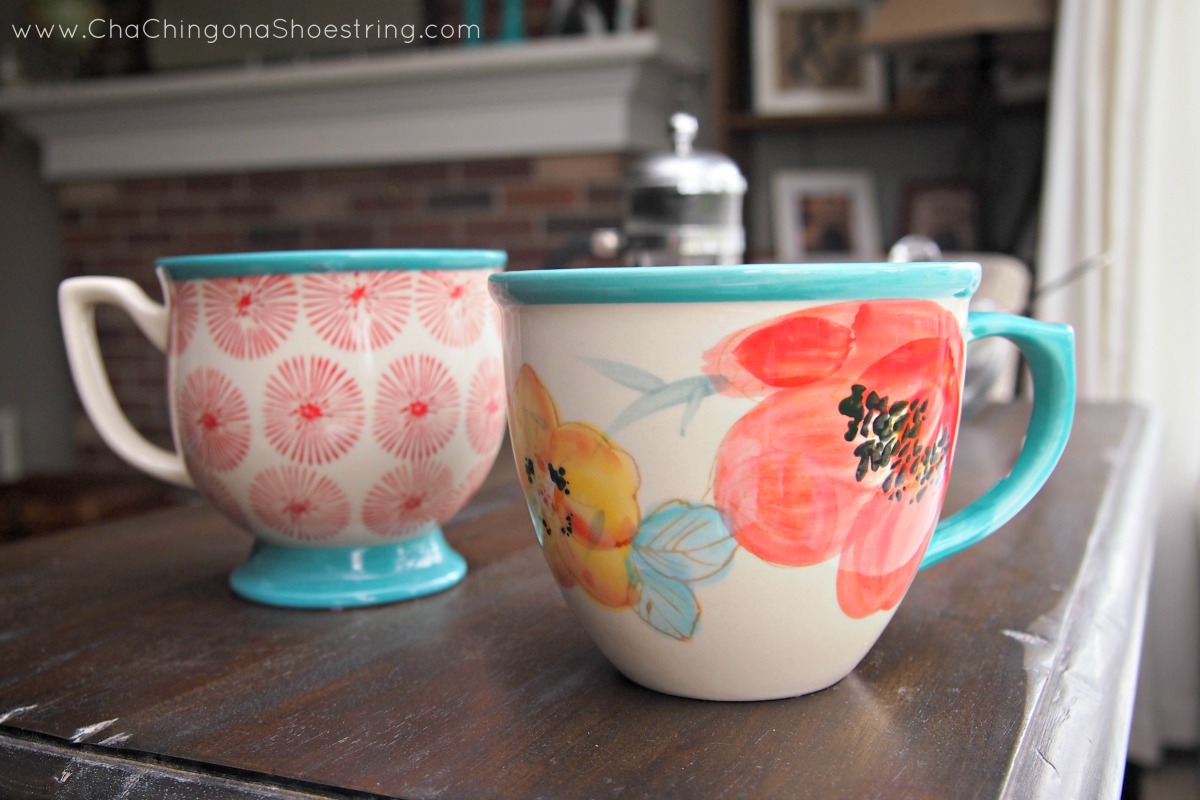 Last November, I turned 40, as much as I tried not to.
A few days after my birthday, my friend Heidi dropped off a gift letting me know she had been trying to find just the perfect gift to give.
It was two of these cuties: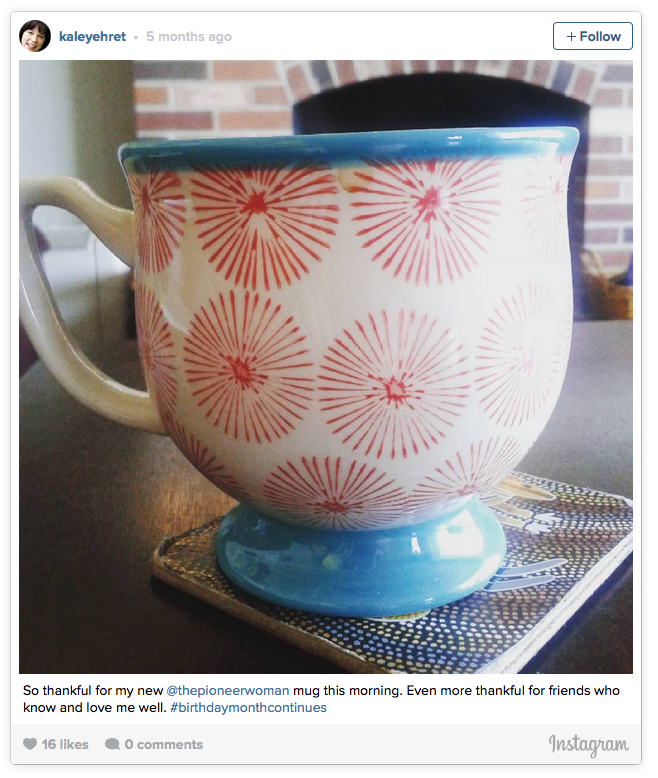 Along with the gift, she gave a note letting me know how she hoped these mugs would provide many more opportunities for our favorite pastime: heart-to-heart talks over coffee.
I seriously fell in deep love at first sight. In full disclosure, I kind of freaked out at how absolutely adorable the mug was. Not only was it a fun, quirky addition to my mug collection, I adored the meaning behind it.
Such a simple way to celebrate the beauty of friendship and sisterhood.
Fast forward into the Christmas season. One morning, as I was sipping my coffee out of my fun, quirky mug, I had a moment of inspiration for a gift idea that would cover the bases for a multitude of gifts and yet be deeply personal.
I have 3 sisters and two sisters-in-law and we all share a Mom/Mother-in-Law. It wasn't too long ago that most of us lived near each other in upstate New York, but over the past several years we have moved away from home, one by one. Now we are spread far and wide between Texas, Kansas, Pennsylvania and Maryland.
What we wouldn't give to enjoy a cup of coffee together each morning – or even on the occasional morning.  
As I sipped my coffee that morning, I imagined each of us with a lovely mug, drinking coffee "together" over the miles, a sort of virtual coffee date.  Not the same as reality, but wrapping our hands around our adorable matching mugs each morning and drinking up the warm goodness inside seemed like a meaningful daily reminder of the very real bond that we share.
It was a lightbulb moment and I quickly ordered them up.
As I presented them to each of my sisters and sister-in-law and my Mom (we all met up at my nephew's wedding in January – yay!), I shared my story of what the mugs represented. You can imagine the ooh's and aah's and general exclamations of delight that followed.
Let me tell you, I hit the jackpot with this gift. Sisters and Moms LOVE this kind of thing. We are sappy and we know it and fully embrace it.
From time to time, as I drink from my mug each morning, a particular sister will come to mind and what follows is something like this: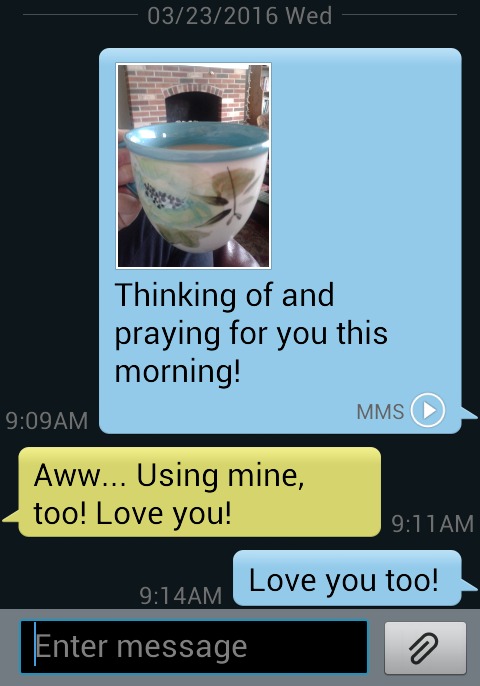 This text was sent a week before my sister gave birth to a beautiful baby boy.
So much more meaningful than a gift card, am I right?

While you certainly don't have to use a Pioneer Woman mug, I do adore her collection. You can check out more of her mug designs here. At less than $4 per mug, I'd say that's quite a value for such a thoughtful gift that keeps right on giving.
Now if you'll excuse me, I have a virtual coffee date waiting for me…