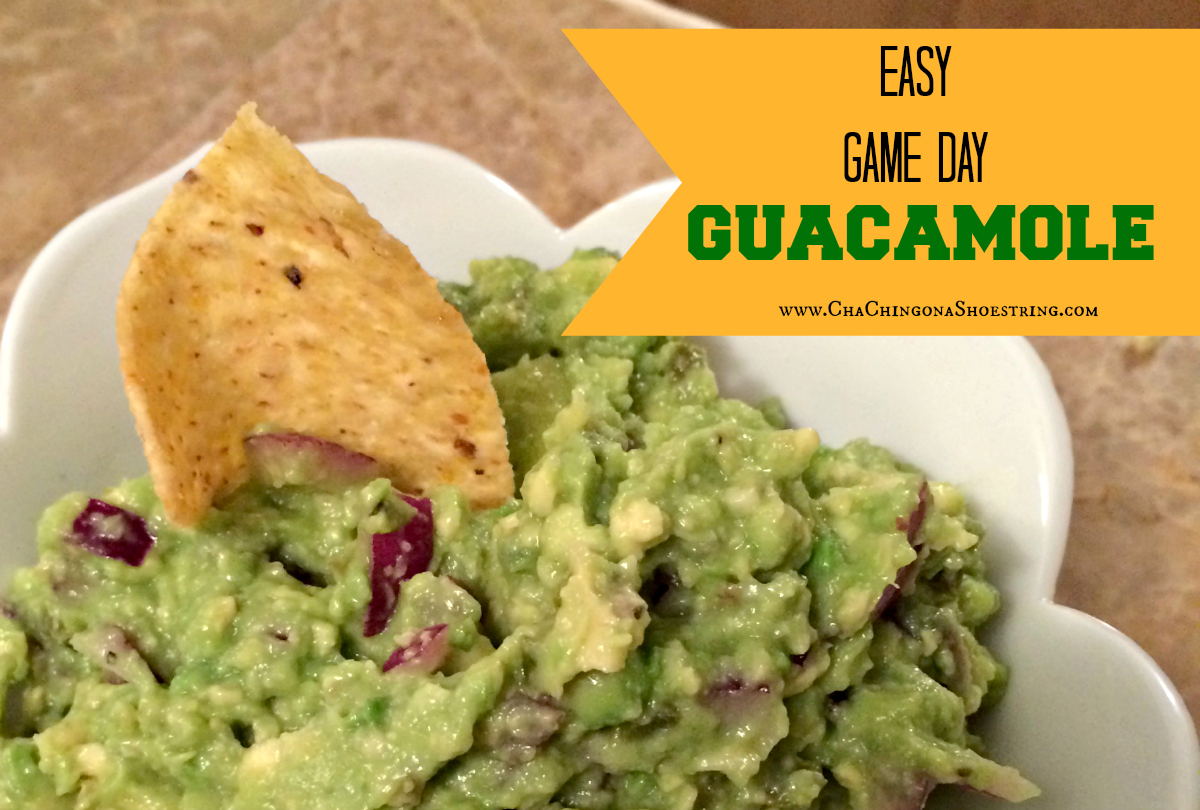 I used to be SO intimidated by the idea of making guacamole but this recipe is such a snap that my 9 year old is proud to say that she can make it from memory!
We made this all the time over the summer months and just because the weather is turning colder doesn't mean we have to stop. This is a great addition to any party or gathering and a much healthier alternative to all the junk food that gets served at football parties.  The ingredients are easy to keep on hand so it can be whipped up in minutes when the gang is coming over.
You will be so glad you tried this recipe. Homemade guacamole is WAY tastier than pre-packaged!
This recipe only needs 6 ingredients – most of which I have in my kitchen at all times:
Avocados

Red Onion

Jalapeno

Lime

Salt

Pepper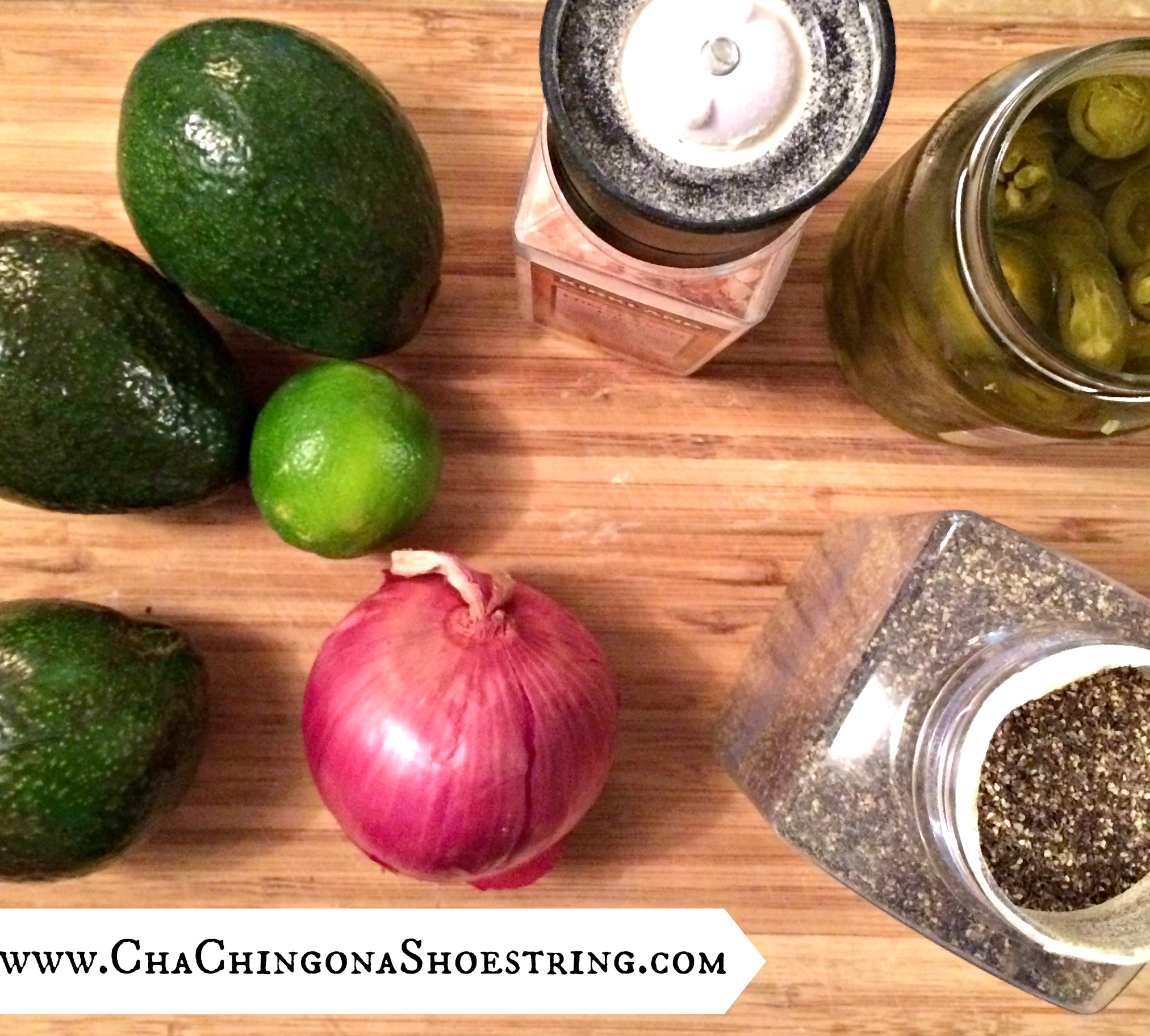 Cut each avocado in half and remove the seed. Scoop out the pulp into a large bowl and mash.
Do you know this trick? Using your knife, cut perpendicular lines in your avocado half creating squares so that when you scoop it out into the bowl it's much easier to mash!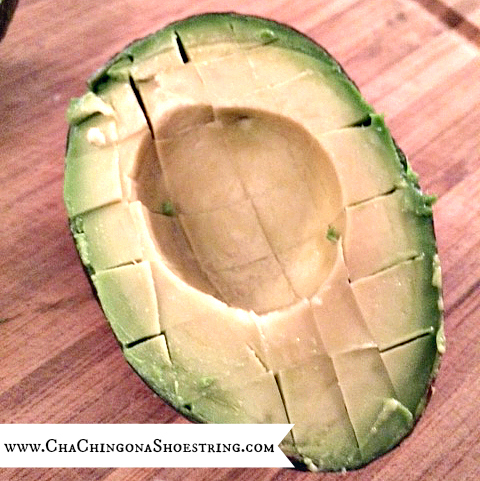 Finely dice your red onion and jalapeno pepper and add to the bowl along with your lime juice, salt and pepper.
Another trick – when I can't run to the store for that pesky little jalapeno I chop up jarred jalapeno slices instead. I just estimate how many would equal one whole jalapeno.
Stir until combined and EAT! How easy is that??  Serve with Chips, Quesadillas, Tacos, Rice & Beans – the options are endless!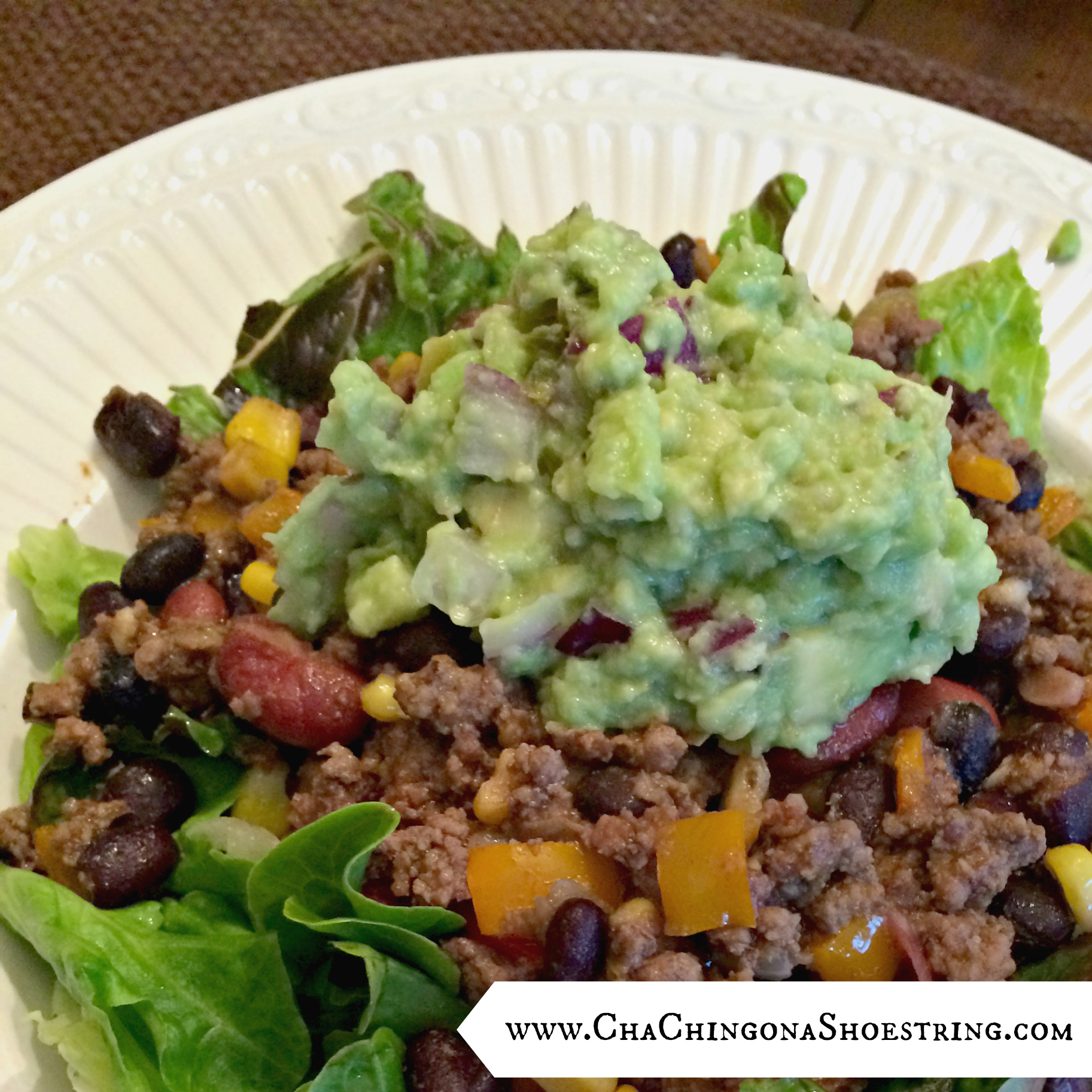 Ingredients
3 Ripe Avocados
1/2 Red Onion
1 Jalapeno Pepper
1/2 Lime, juiced
1 tsp sea salt
1/2 tsp coarse ground black pepper
Instructions
Cut each avocado in half and remove seed
Scoop out the avocado pulp into a large bowl, mash until desired consistency
Finely chop red onion & jalapeno, add to the avocado
Add the juice of 1/2 a lime, salt & pepper
Stir until blended
Serve with chips, tacos, rice & beans, chili, etc. Enjoy!
https://chachingonashoestring.com/2016/10/05/easy-game-day-guacamole-recipe/
(Recipe Adapted From The Ultimate Southern Living Cookbook)