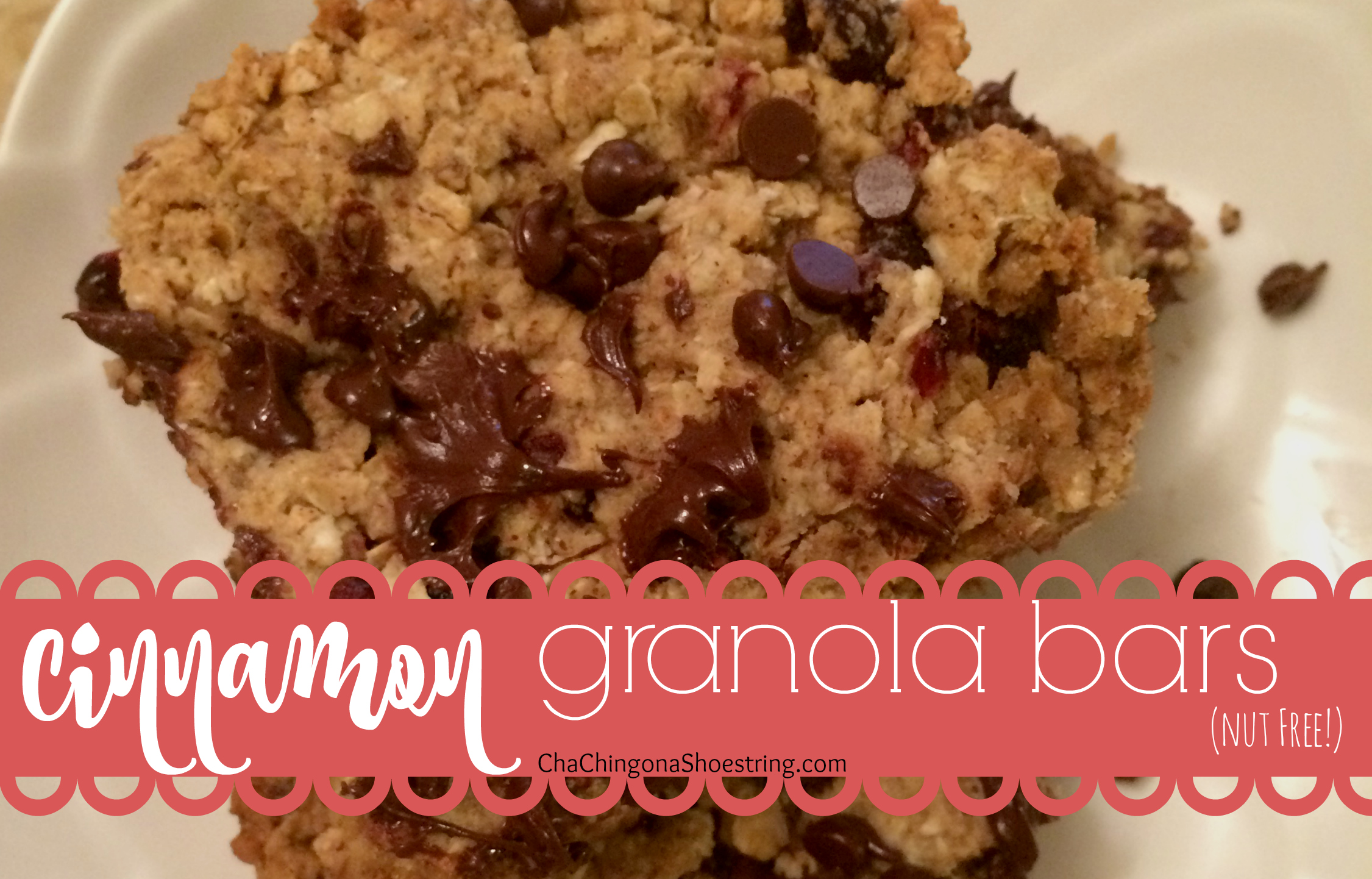 If your child's classroom is "nut-free" it can be difficult to find healthy snacks to pack in their lunches. This recipe is simple, easy to double or even triple and my kids love them!
Here is your cast of characters: butter, brown sugar, egg, ground flaxseed, honey, oats, flour, cinnamon, baking soda, sea salt and dried cranberries. I also add a few mini chocolate chips to the top – every kid loves chocolate!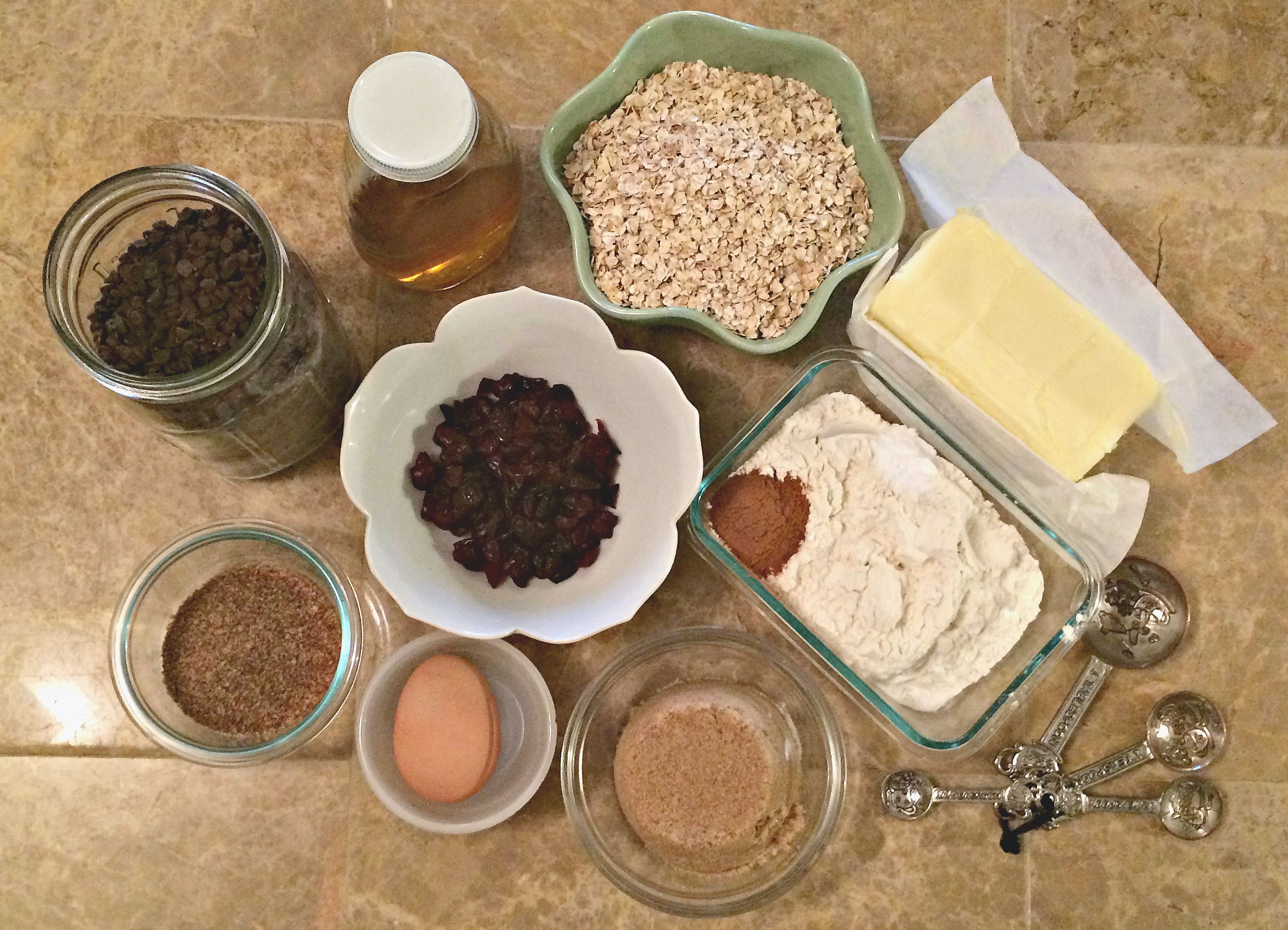 In a large mixing bowl, beat butter and brown sugar until crumbly, about 2 minutes.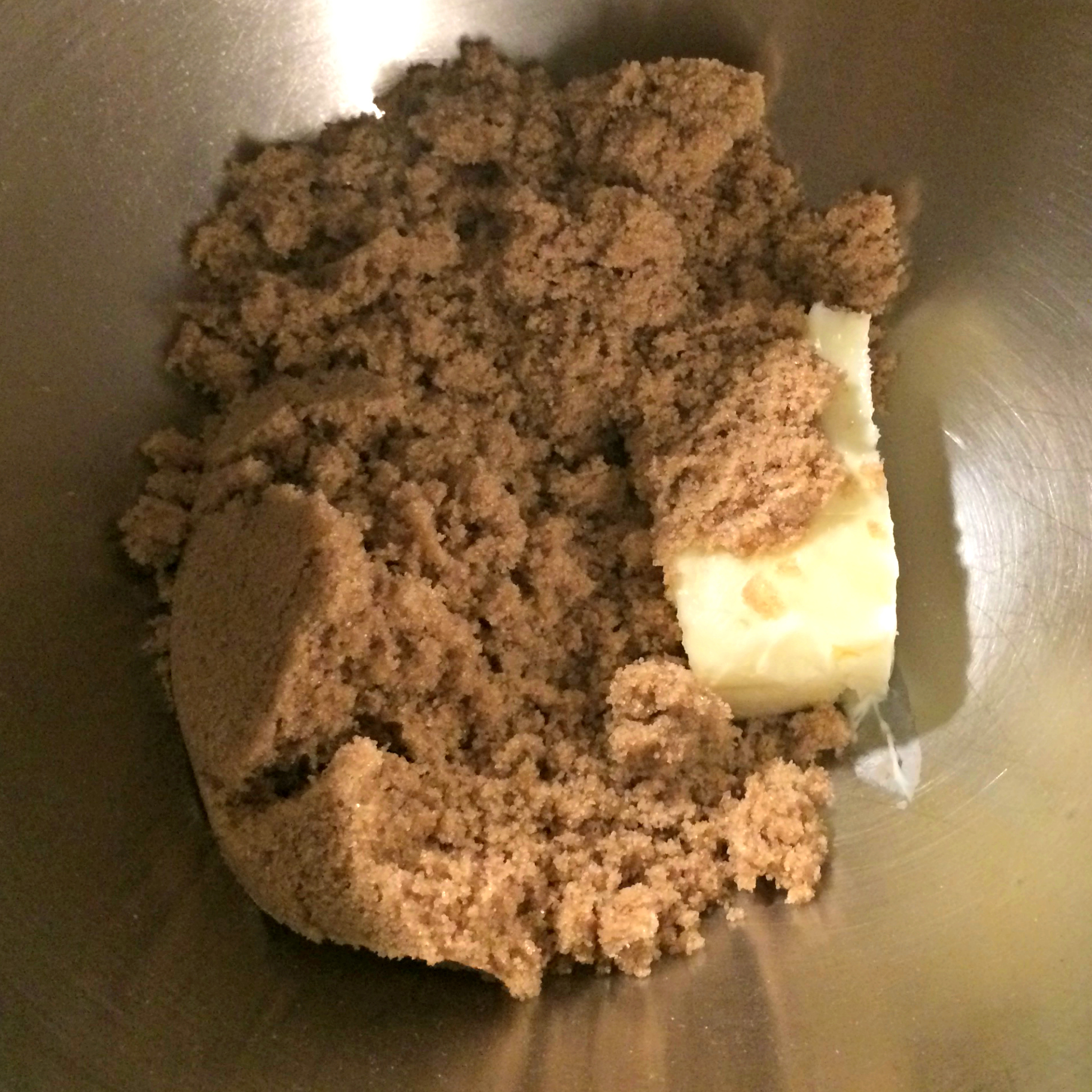 Add the egg and beat well, then stir the flaxseed and honey into your creamed mixture.
In a separate small bowl combine the oats, flour, cinnamon and baking soda. Stir dry ingredients into creamed mixture just until blended.
This next step isn't necessary but I have one kid in particular who is a bit texture sensitive so I take the time to chop the cranberries into smaller bits. This ensures I get "yum"s instead of "ewww"s!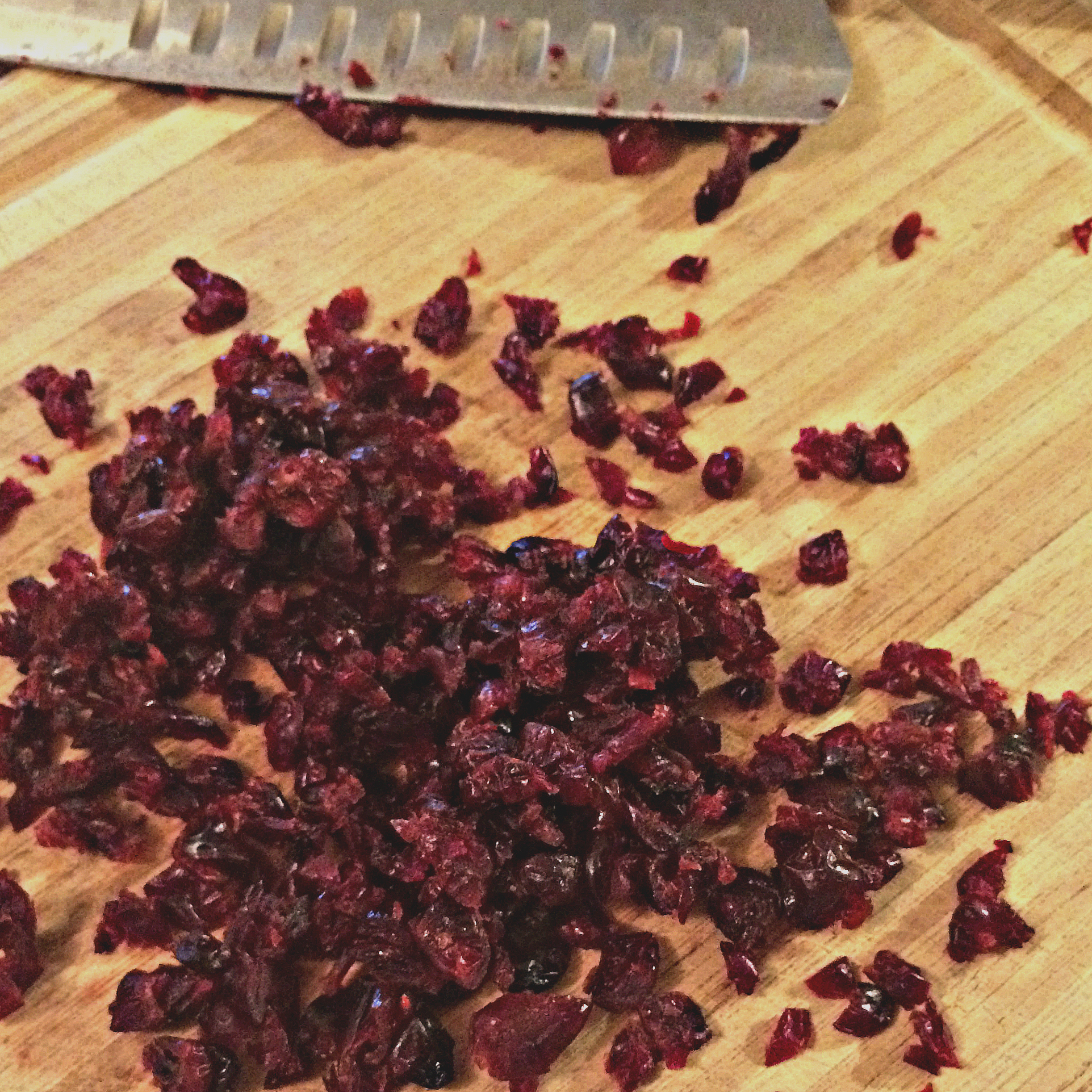 At this point I remove the mixing bowl from the stand and use a spoon to gently stir in the dried cranberries.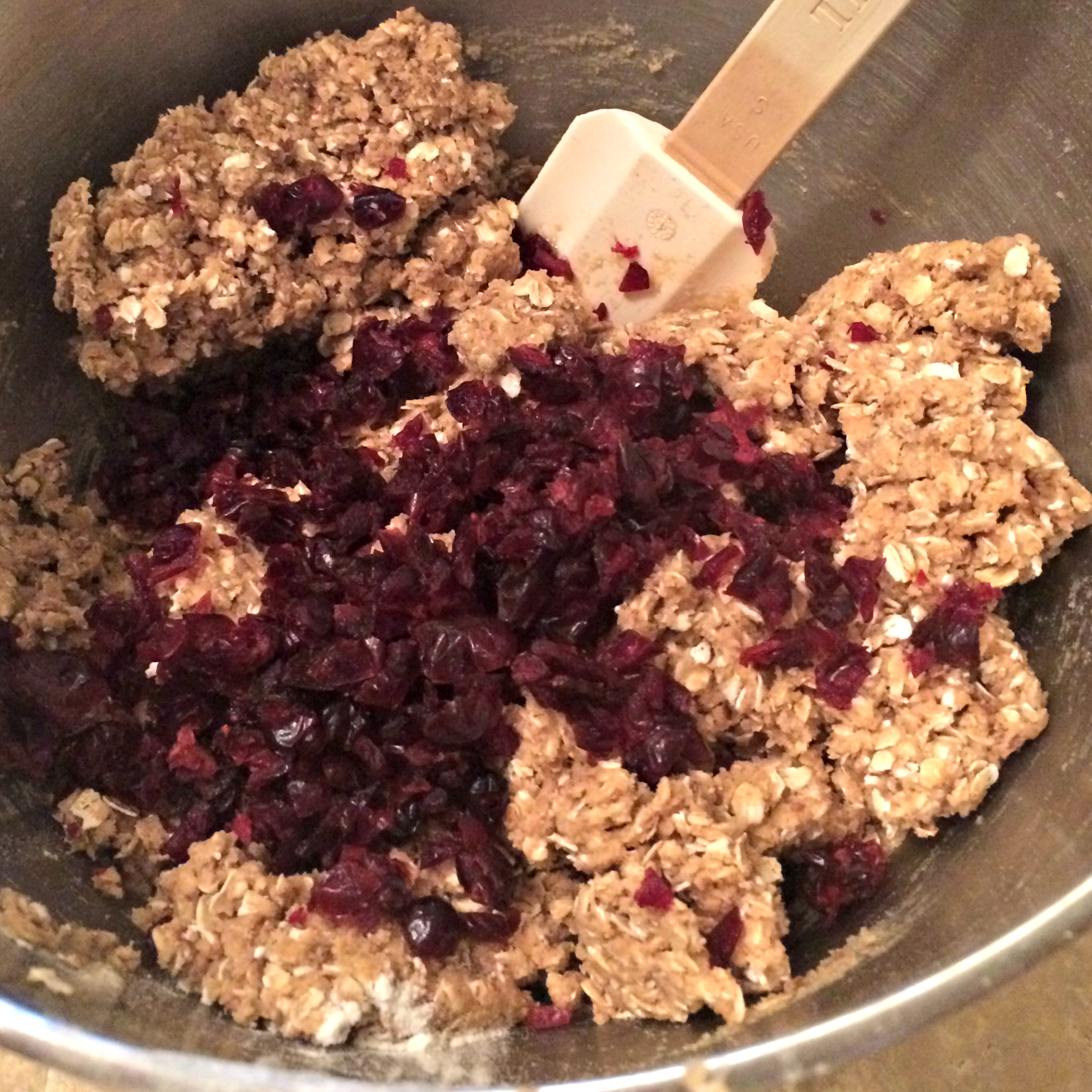 Press mixture into a buttered pan with the back of a measuring cup (8×8 square pan for THICK bars or 11×7 for slightly thinner bars).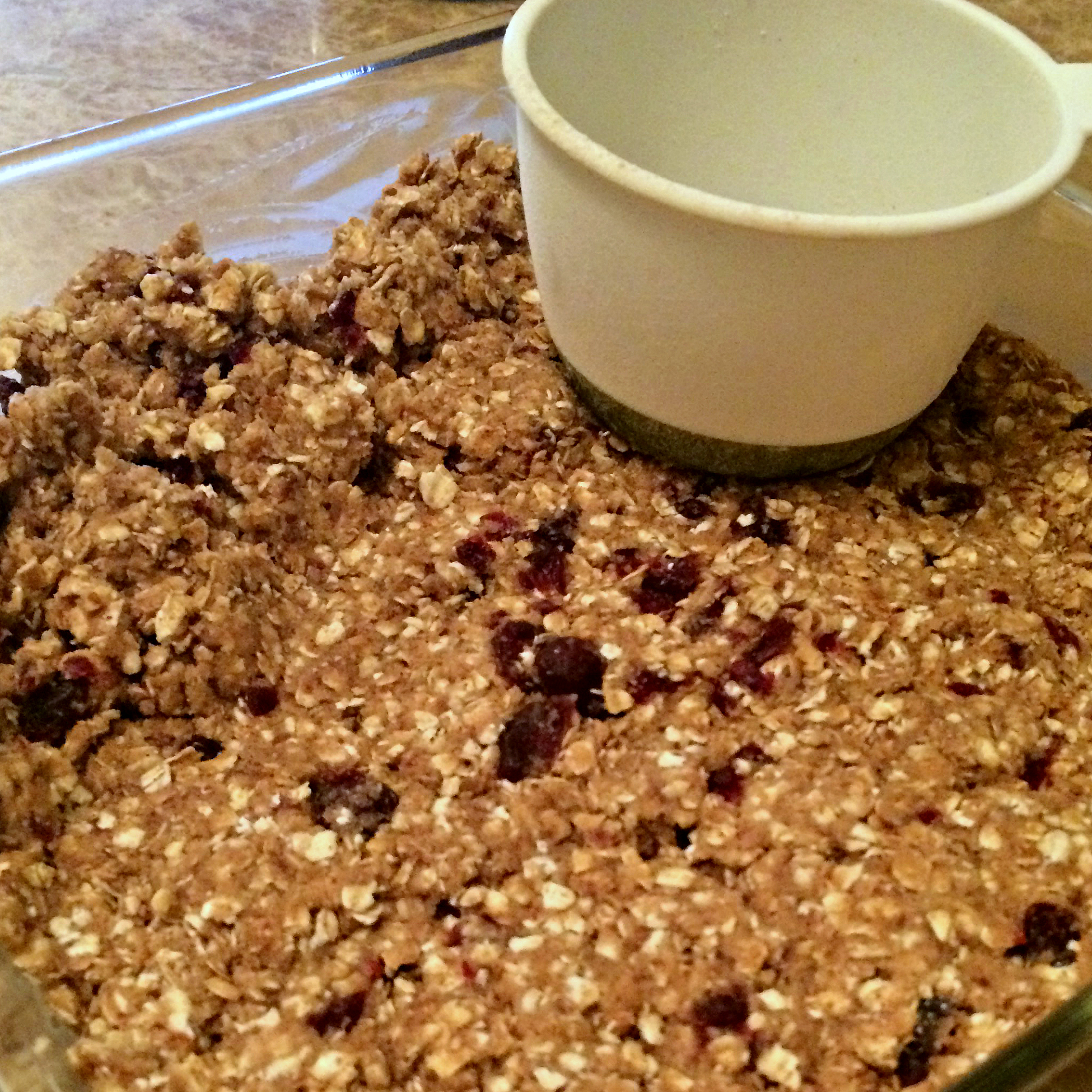 Sprinkle chocolate chips on top and gently press in.
Bake in a 350 degree oven for 14 – 18 minutes or until edges are lightly browned.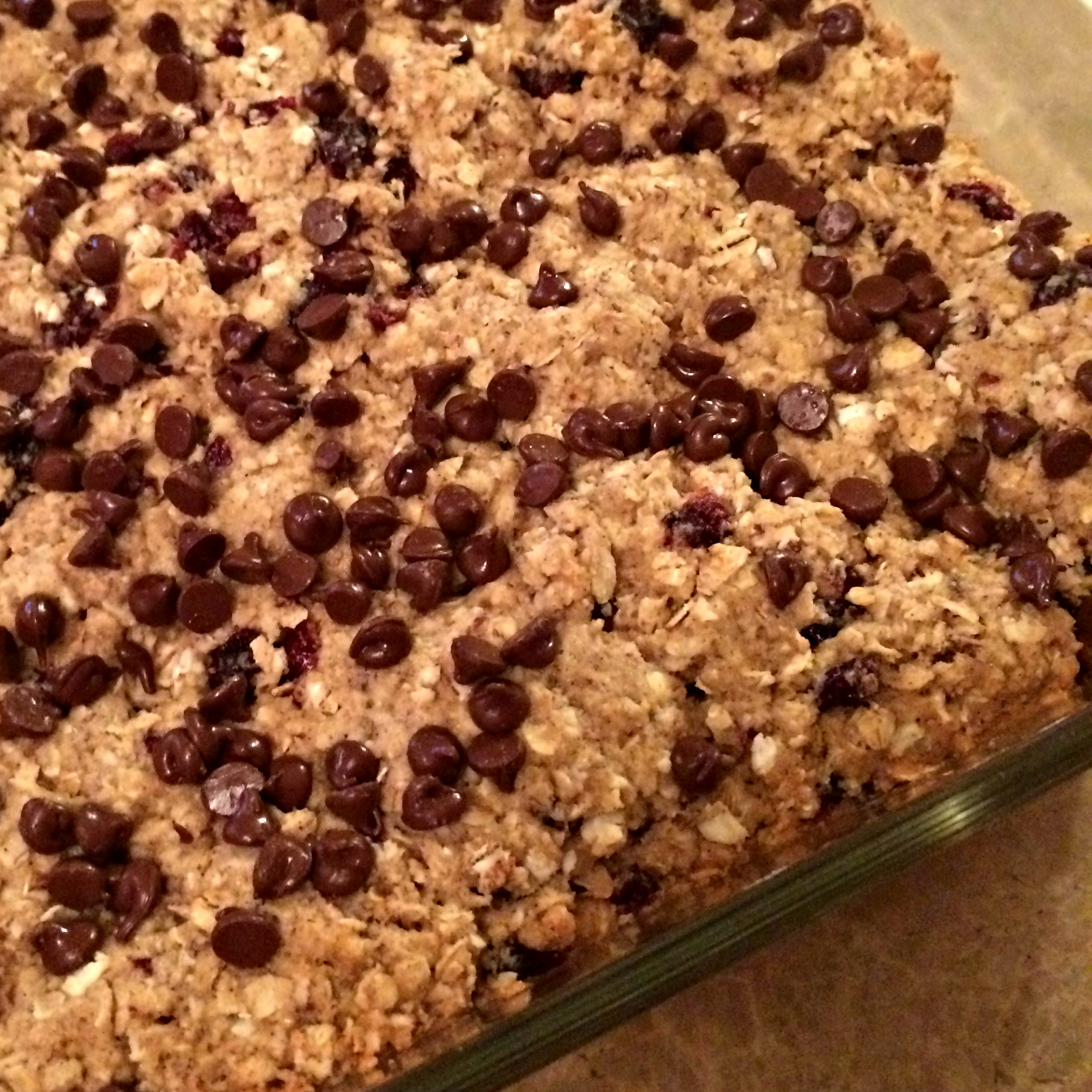 Cool on a wire rack and cut into bars. Yield: approximately 1 dozen bars
Cinnamon Granola Bars (Nut Free!)
Ingredients
1/4 cup butter, softened
1 cup brown sugar, packed
1 egg
2 Tablespoons ground flaxseed
2 Tablespoons honey
2 cups oats
1 cup flour
1 teaspoon ground cinnamon
1/2 teaspoon baking soda
1/4 teaspoon sea salt
1/2 cup dried cranberries
2 Tablespoons mini chocolate chips
Instructions
In a large mixing bowl beat butter and brown sugar until crumbly, approximately 2 minutes.
Add egg; beat well.
Stir in flax and honey.
In a small bowl combine oats, flour, cinnamon, baking soda & salt.
Mix dry ingredients into creamed mixture just until blended.
Gently stir in dried cranberries.
Press into a greased 8x8 inch pan (for thick bars) or 11x7 inch pan (slightly thinner bars).
Sprinkle chocolate chips on top and press down gently.
Bake at 350 degrees for 14 - 18 minutes or until set and edges are lightly browned.
Cool on a wire rack; cut into bars.
Yield: approximately 1 dozen bars
https://chachingonashoestring.com/2017/01/17/homemade-cinnamon-granola-bars-recipe-nut-free/