There are a million recipes for smoothies floating around out there in Pinterest-land. But sometimes you just need a good, basic recipe. I love this one for it's simplicity and the fact that you can change it up with a few small adjustments. We regularly make smoothies for breakfast but these can be lunch, after school snacks or a meal replacement when there isn't quite enough time to eat dinner before sports practice or games.
The list of ingredients is short and hopefully things you have on hand – we usually do!
Start with 2 cups of fruit (I used frozen peaches and strawberries), yogurt (I used plain Greek), milk (I used unsweetened vanilla almond milk) and honey or sugar.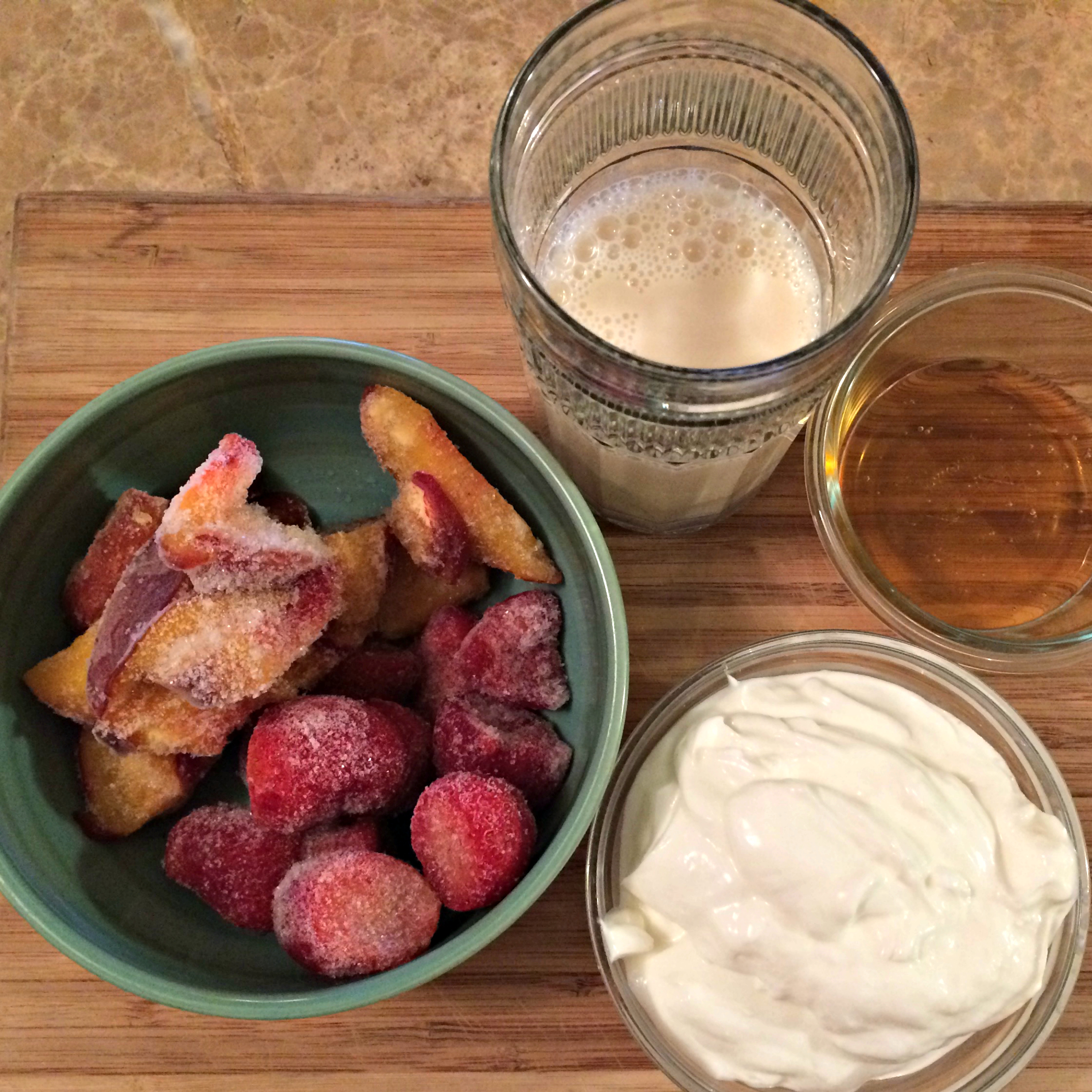 Throw your fruit in the blender and puree (if using frozen fruit like I did, skip this step and blend all the ingredients together instead). Once the fruit is smooth, add in the rest of your ingredients and blend to your desired consistency.
That's it! So simple and let me tell you – this smoothie was DELISH!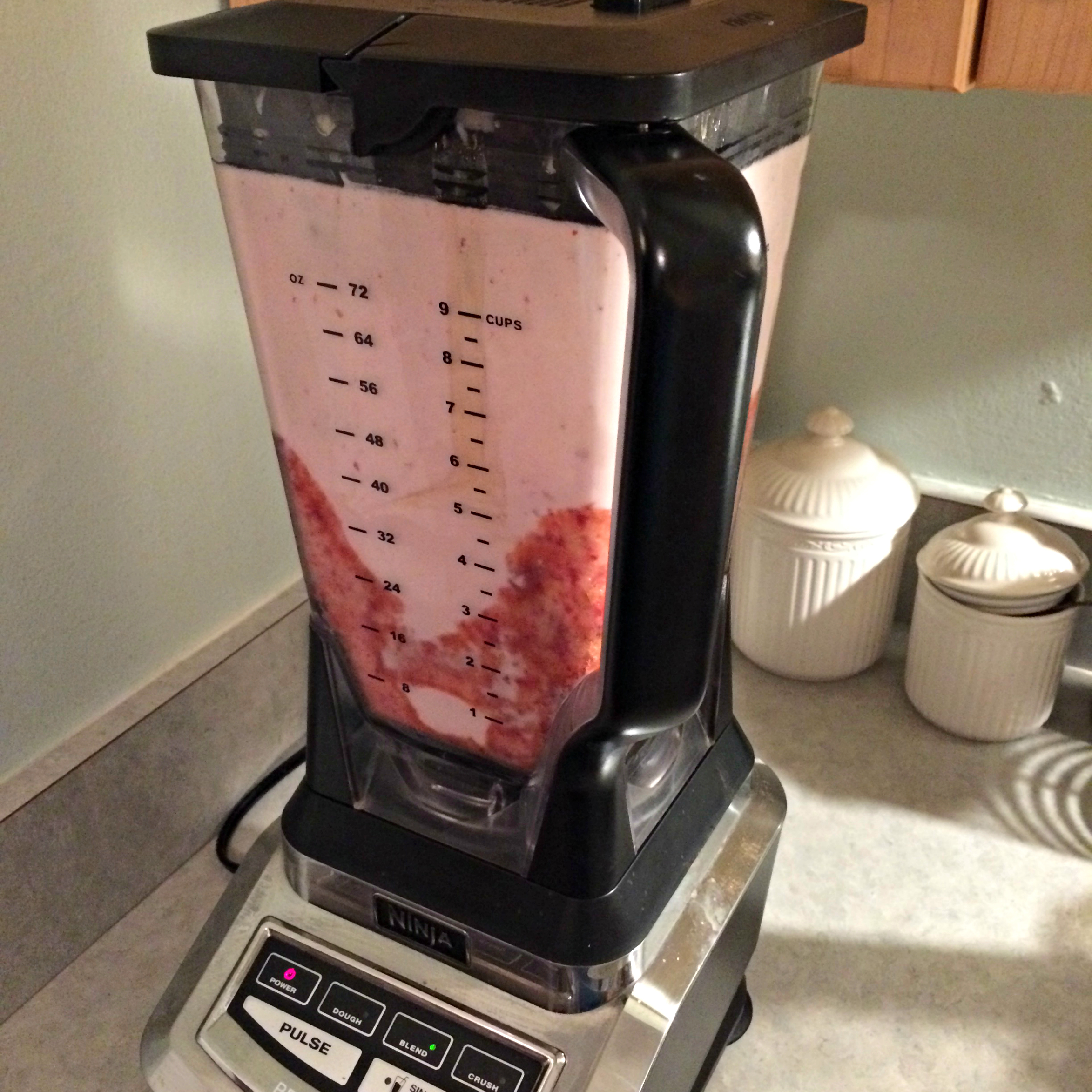 This does produce a rather thick smoothie so if you'd like yours to be thinner, replace some of the yogurt with more milk.