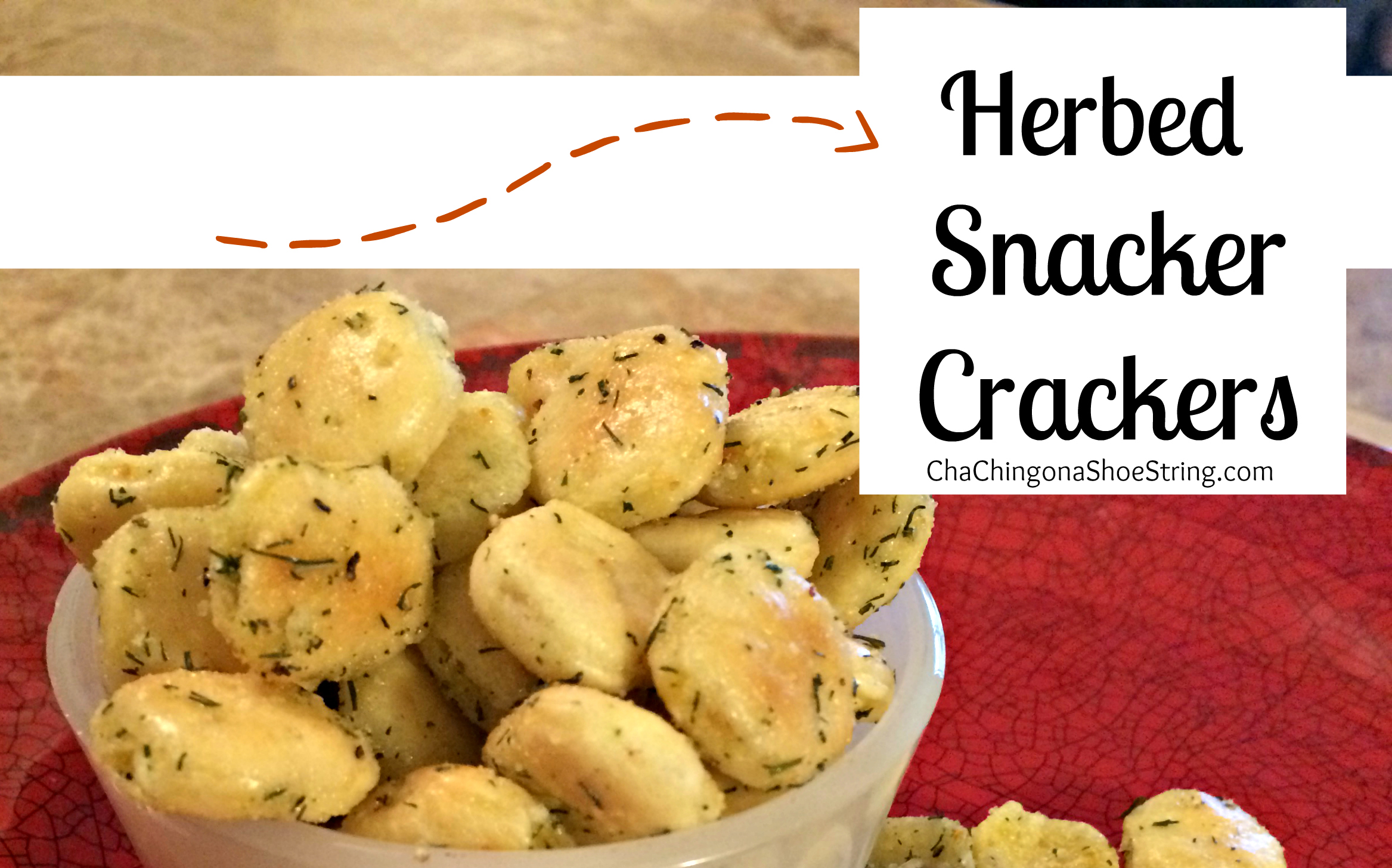 I had a friend in elementary school who used to bring this snack to school. I remember looking at it coveting the smell and the buttery looking texture. One day she gave me some to try and I couldn't believe how delicious these little homemade snack crackers were. Every once in a while I would remember that snack and wonder how her mom made it. Lo and behold I was recently paging through one of my most beloved cookbooks, found myself in a section I rarely go to and there, there was THE recipe! I couldn't believe my good fortune. Lucky for you I am going to share it!
This recipe couldn't be any easier, kids can make it and there is no need for a stove or oven – BINGO!
Here's your short list of ingredients: Oil (I used olive), garlic, oyster crackers, salad dressing mix, dried dill & granulated garlic.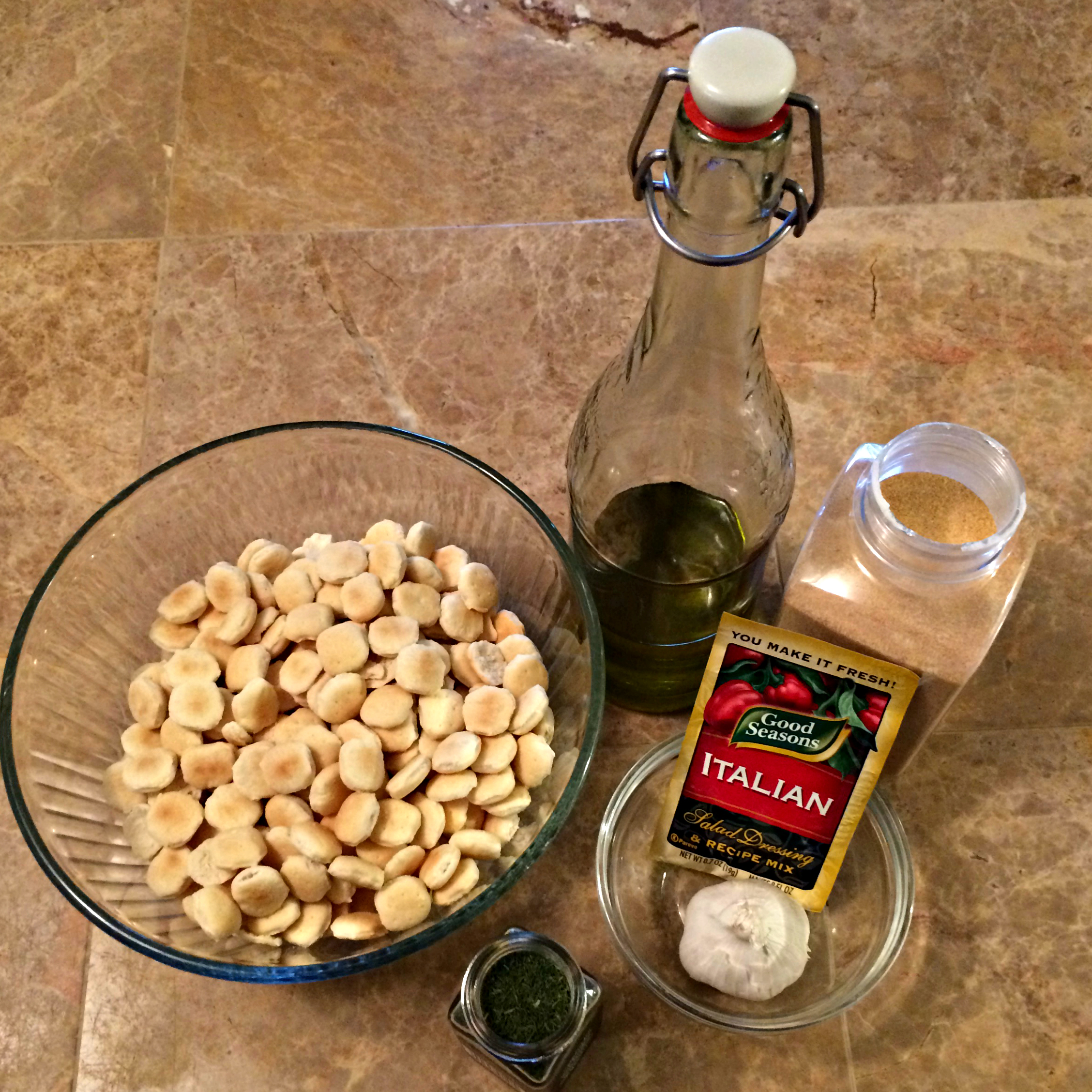 Measure out your oil and add a thinly sliced garlic clove. Allow the clove to sit in the oil for about 30 minutes, discard the garlic and save the oil.
Pour crackers into a medium bowl and sprinkle the oil throughout, stirring occasionally.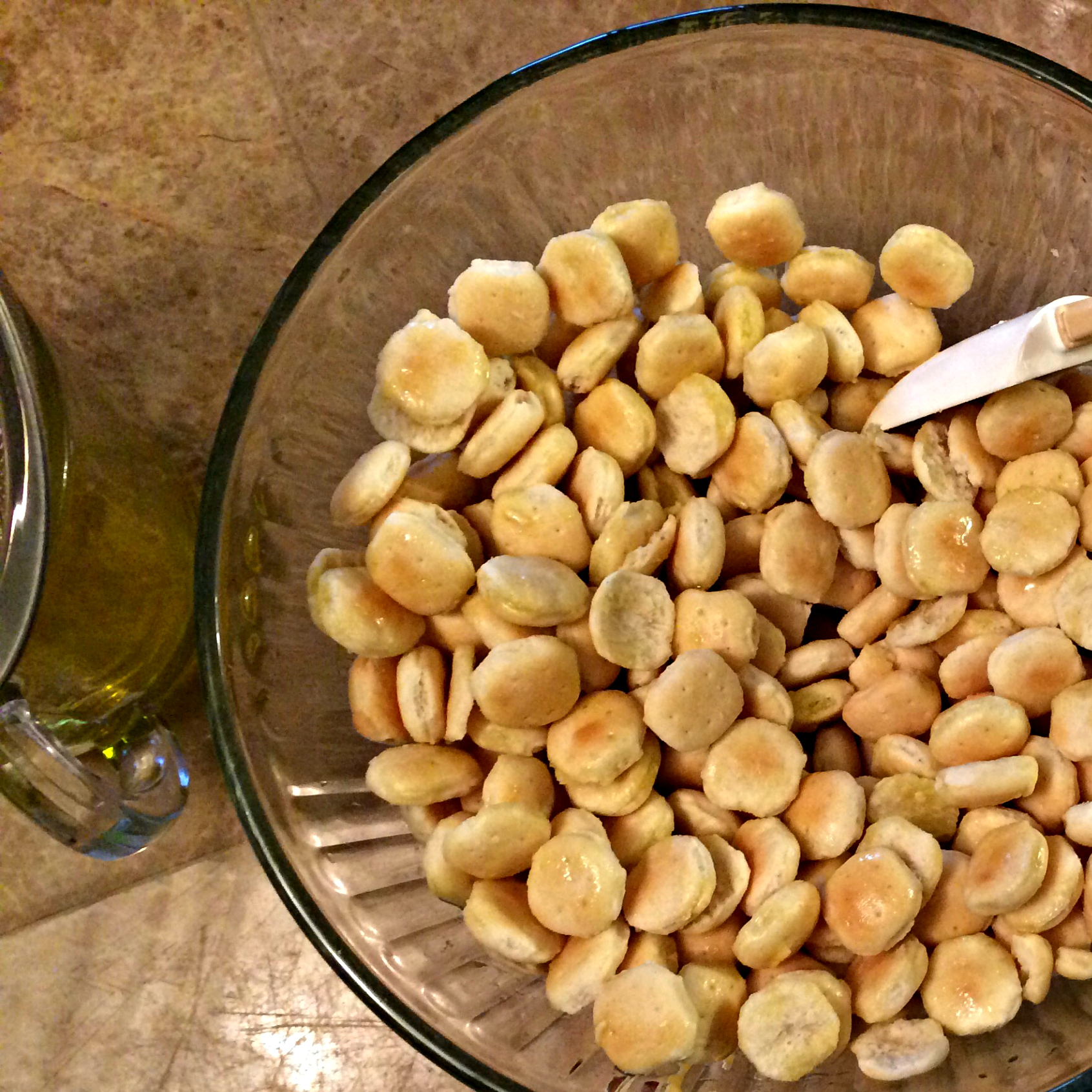 Combine seasoning packet with the dill & granulated garlic, sprinkle onto the oil-covered crackers, stirring often.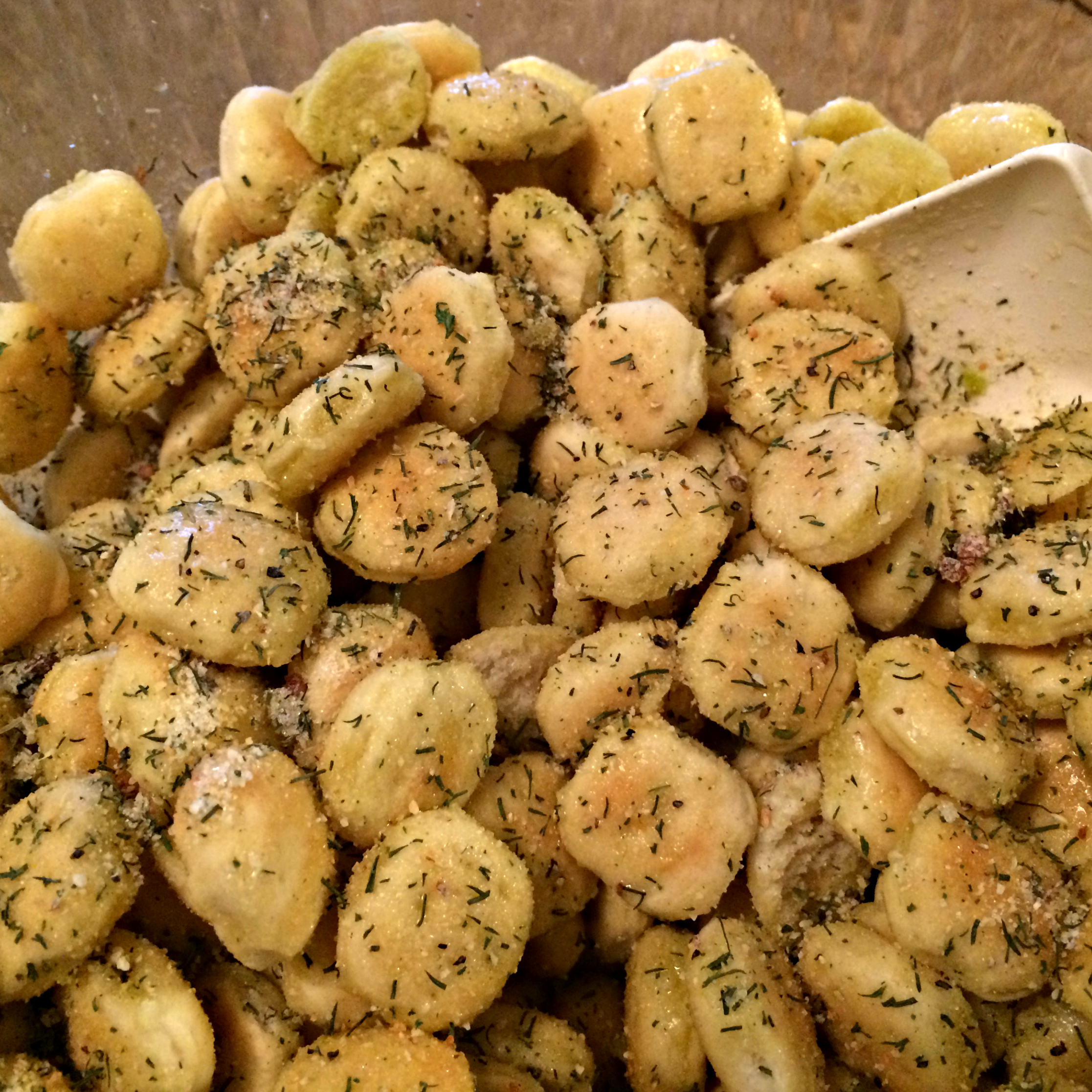 Allow crackers to sit for about 30 minutes, stirring every 10 minutes to keep the crackers evenly saturated.
That's it! Store in an airtight container (If they make it that long!).
*Recipe adapted from Southern Living at Home Cookbook*
Ingredients
1/3 cup oil (vegetable or olive)
1 clove garlic, thinly sliced
1 (11 oz) package oyster crackers
1 (0.7 oz) envelope Italian Seasoning Mix (I used Good Seasons Italian)
1 teaspoon dried dill
1/4 teaspoon granulated garlic
Instructions
Combine oil & garlic; let stand 30 minutes. Discard garlic & save oil.
Place crackers in a bowl; sprinkle with oil and stir.
Combine dressing mix, dill & granulated garlic in a small bowl; sprinkle over crackers stirring well.
Let stand 30 minutes, stirring every 10 minutes.
Store in an airtight container.
Yield: 6 cups
https://chachingonashoestring.com/2017/02/28/simple-snack-idea-herbed-snacker-crackers/