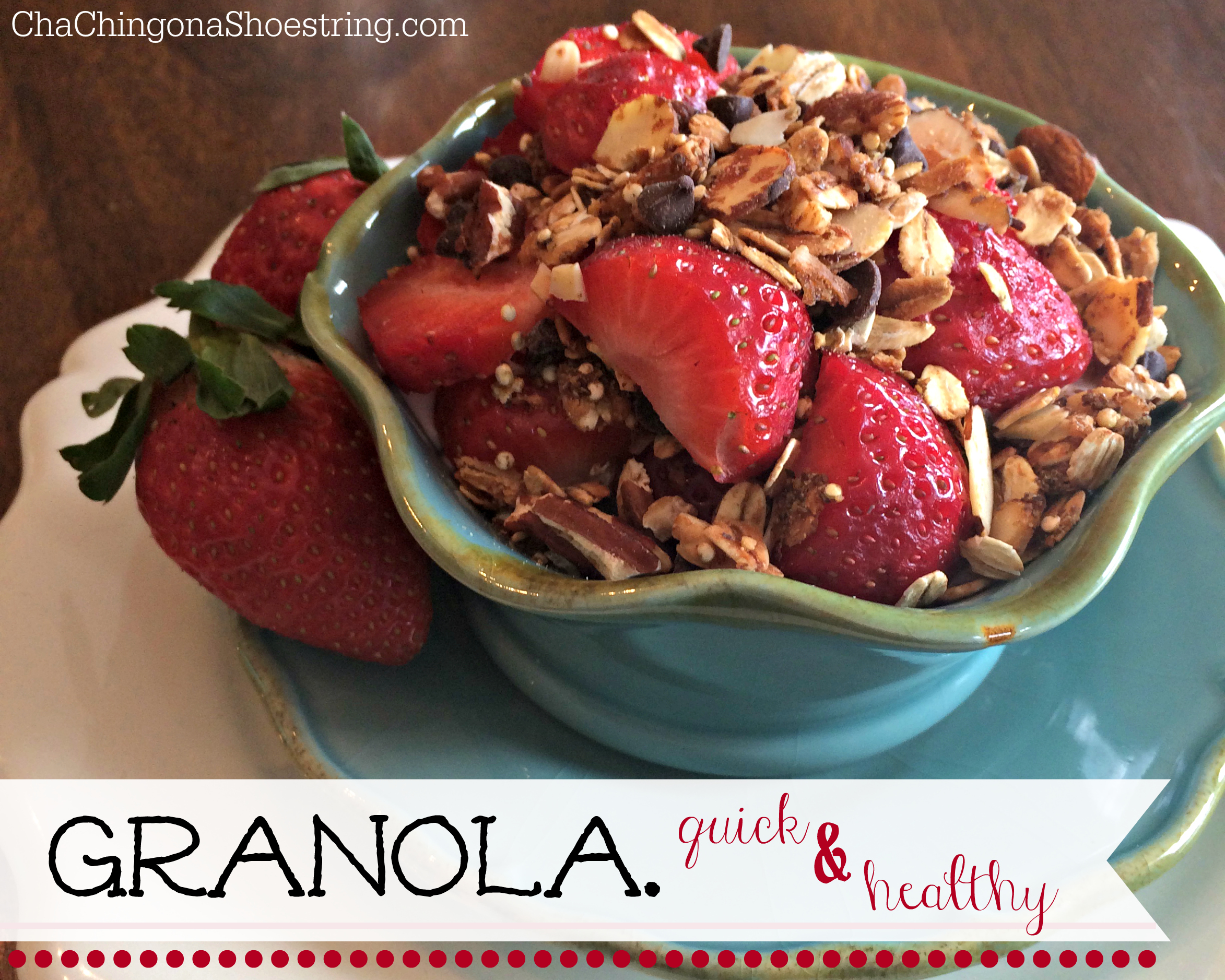 One year I received a jar of this granola as a Christmas gift from one of my preschool students. So thankful the mom attached the recipe because it's delicious. This is a super quick, throw together type of granola – just dump and bake! I love those types of recipes.
Here are your ingredients: oats, almonds, quinoa, wheat germ (or I used flax), pecans, mini chocolate chips, honey, oil (I used coconut), vanilla & cinnamon.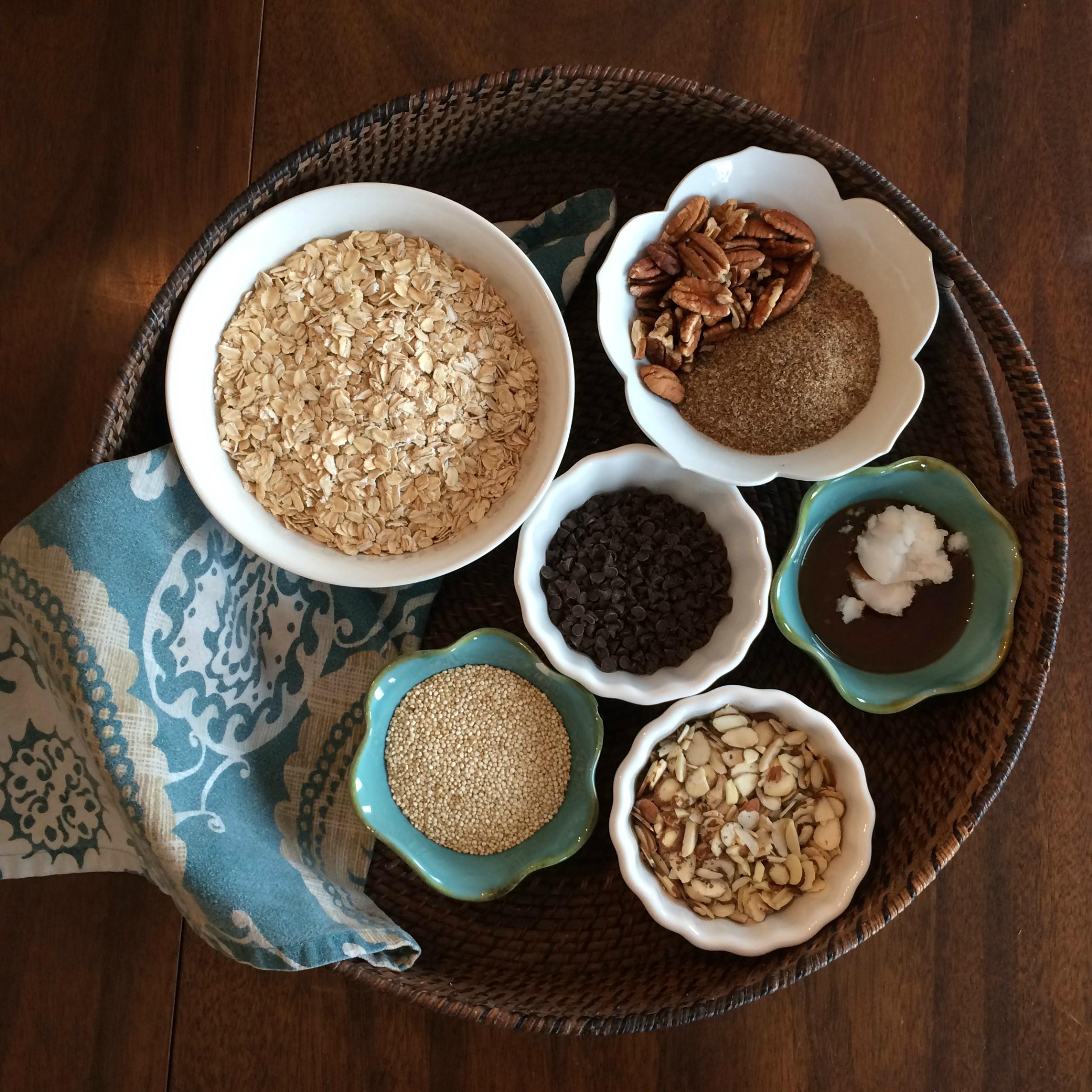 Mix oil, honey and vanilla with a fork. You can use vegetable or canola oil but if you are using coconut like I did then you'll have to heat it a little bit until it melts and becomes liquid, then mix in with the honey and vanilla.
In a separate large bowl mix together all the dry ingredients (except chocolate chips) then add your honey mixture. Mix well to coat and pour all of it onto a lightly greased baking pan.
Bake that goodness for 30 minutes, tossing every 10 minutes.
Cool, mix in the chocolate chips and eat!
I love this granola sprinkled over greek yogurt and fruit – the perfect snack!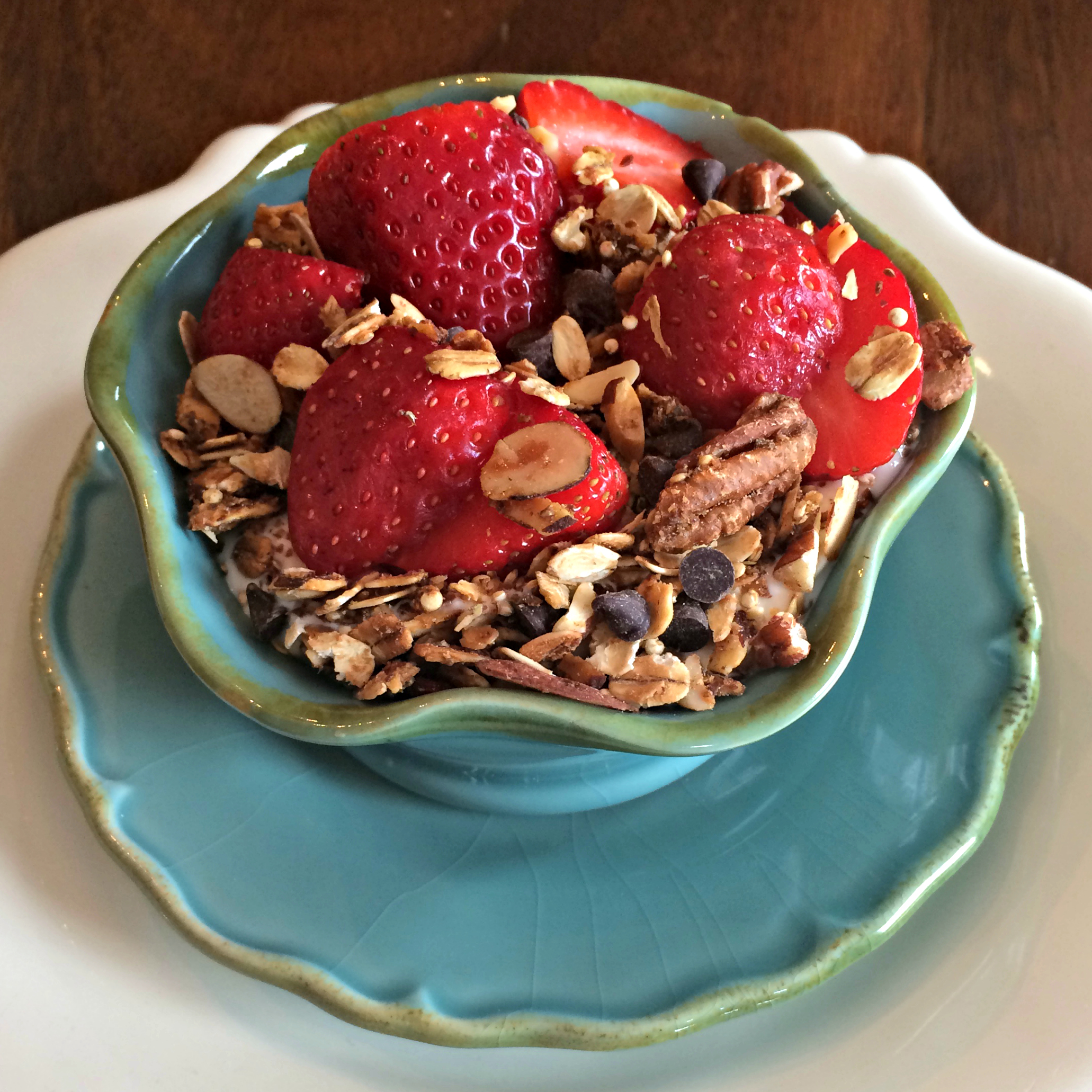 Ingredients
2 heaping cups old-fashioned oats
1 cup almonds, slivered, sliced or coarsely chopped
1/2 cup quinoa, uncooked
1/2 cup wheat germ or flax
1/2 cup pecans, coarsely chopped
1/2 cup mini chocolate chips
1/4 heaping cup honey
2 Tablespoons oil (vegetable, canola or coconut)
1 teaspoon vanilla
Cinnamon, to taste
Instructions
Preheat oven to 300 degrees & lightly grease a large baking sheet
Mix oil, honey & vanilla with a fork
In a large bowl, mix dry ingredients
Combine all ingredients (except chocolate chips) and mix well
Put mixture on baking sheet and bake for 30 minutes, tossing every 10 minutes
Let cool, add chocolate chips and ENJOY!
https://chachingonashoestring.com/2017/04/03/quick-healthy-granola/