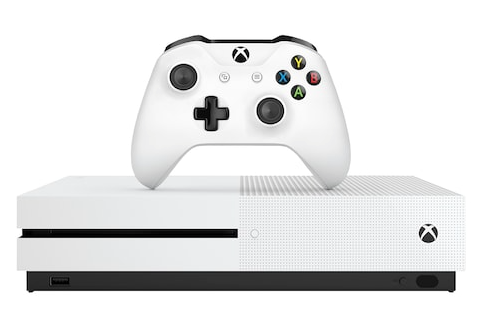 Right now Walmart.com has this Xbox One S 1 TB Build-Your-Own Bundle marked down to $259! (It looks like one of the games included in this bundle is an "M" rated game, but even if you don't intend to use that game, the price on this bundle is still great considering you get an extra controller and currency card!)
Nice deal if it's on your kiddo's wishlist for Christmas.
Get FREE shipping or FREE in-store pickup.