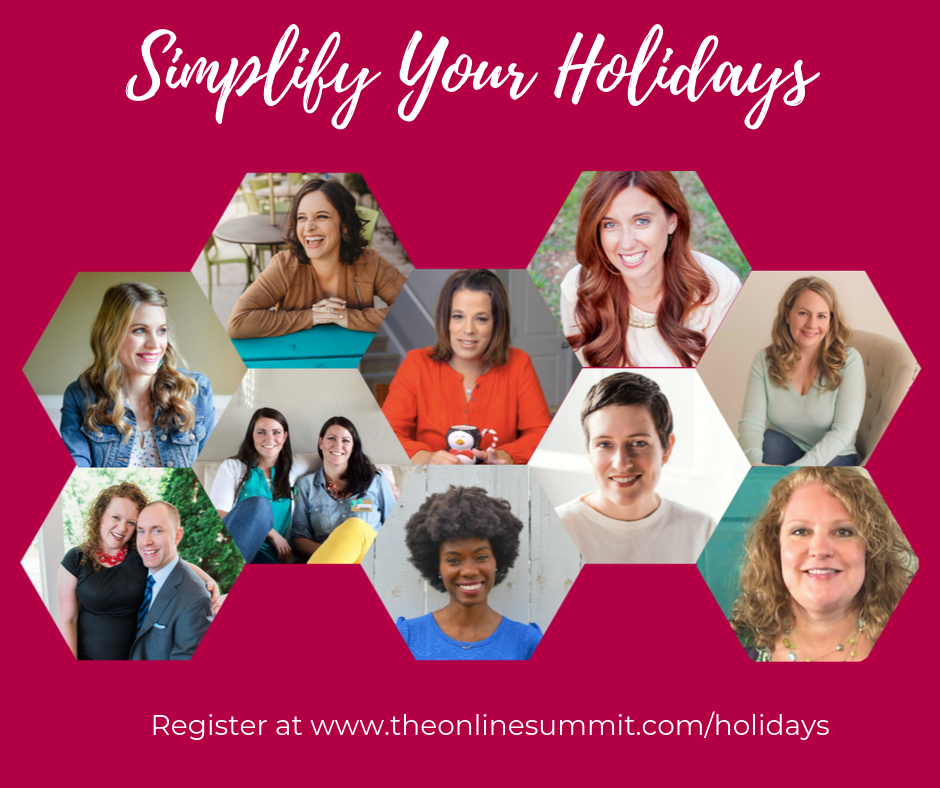 Just a quick reminder that the FREE Simplify Your Holidays Online Summit starts tomorrow, October 22nd.
Nine of my favorite bloggers and authors will be sharing their top tips for simplifying your holidays. We're covering everything from budgeting to decorating, planning and more.
Click here to sign up and check your email inbox first thing in the morning from October 22-25th to participate in each day of the Summit!