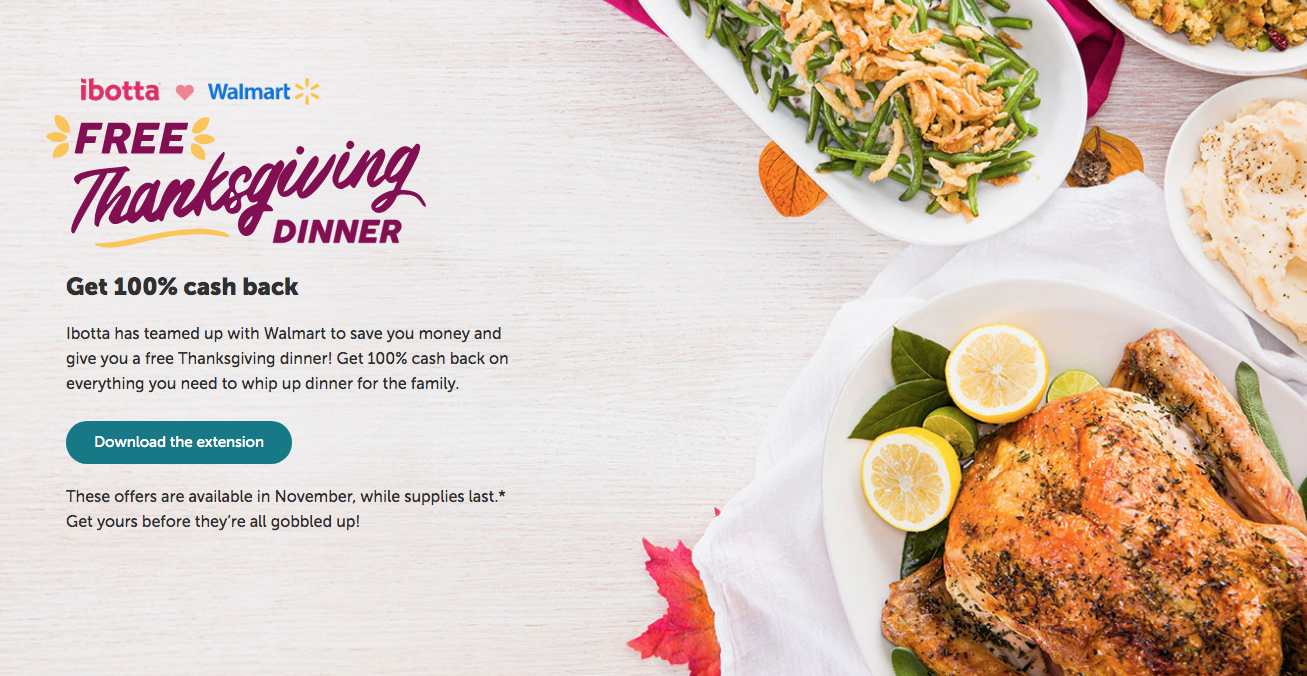 Have you downloaded the Ibotta app yet?
It's a great way to earn easy cash back on your every day purchases at the grocery store and more. Plus, for a limited time, you can get 100% cash back on an entire Thanksgiving Dinner when you shop at Walmart – that's like getting it FREE!
Just shop in-store at Walmart, or order for pickup or delivery, and score your freebies. Simply download the app (or browser extension if ordering online), add your offers, shop, and submit for your cash back.
Use our referral code: ebrzrq when signing up, and enjoy the savings!
Get more info HERE.