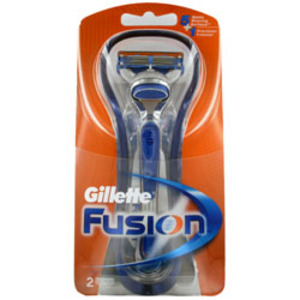 To request a free Gillette Fusion Razor sample, call 1-888-778-3221 then follow the instructions.
This offer is also available through Shoptext.  Just text the word PRUEBA to the number 467467.  You will then get a text back asking for your age and a second text back asking for the letter of the State where you reside. (The requests will be in Spanish.)
I recommend taking a minute now to register with Shoptext.  Doing so will save you the time of texting your mailing address back to them.
Standard text messaging rates apply.
Thanks, Common Sense with Money!