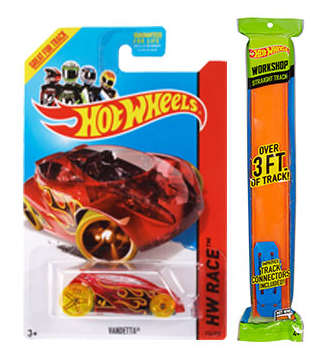 Update: No longer available.
Hot! Hurry over to the Scott Shared Values website and sign up or log in to claim a FREE Hot Wheels Track Builder Track Pack & Car!
The set includes four pieces of track, four connectors and one Hot Wheels car.
This will not last long!  The site is getting slammed, so it may take a bit to get through.
Thanks, Budget Savvy Diva!