Would you like to have these great deals delivered right to your inbox? Subscribe to our email digest. Or if you use a feed reader, subscribe to our RSS feed. Thanks for stopping by!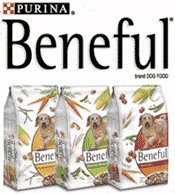 If you received a $3/1 Beneful Incredibites coupon in this past week's insert, you may be able to use it at Walmart to score three trial size pouches of Purina Beneful Incredibites for FREE! Here's how:
Purina Beneful Incredibites (trial size pouches), $1
$3/1 Purina Beneful IncrediBites from SS 03/21/10
Get 3 FREE after coupon!
Thanks, Freebie Blogger!
Check out more Walmart deals here.