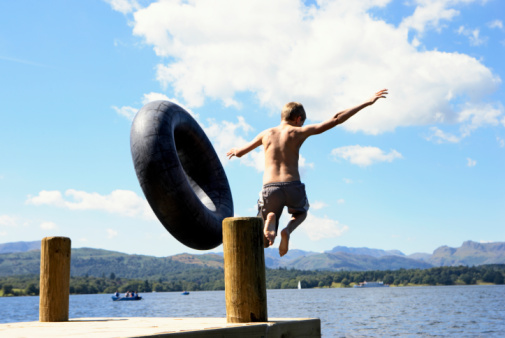 Are you ready for summer?!!
Here is your guide to all things fun and free (or really cheap!) for your kids this summer.  I've compiled a list of all of the great summer events that I've found around the internet.  Do you have more to add?  Leave a comment and I'll be happy to update the list!

Reading Rewards Programs:
Pottery Barn Kids holds story time every Tuesday from 11:00-11:30 (check your local store to confirm the time). Once kids attend story time 5 times, they receive a free gift.

Free or Cheap Movie Admission:
Free Activities:
Check out Lowe's Free Build and Grow Clinics here. They are currently offering two workshops. Kids can make a Putting Green for Dad on June 13 and a pirate ship on June 27.
Check out Home Depot Free Kid's Workshops here. Workshops are designed for children ages 5-12 and are offered on the first Saturday of the month between 9 a.m. and noon at all Home Depot stores.
Select Apple Retail stores are holding summer camps where kids can make movies, create photo slideshows, write and record songs, put on a show for everyone, and learn how to do new things on a Mac. Apple Camp occurs at selected Apple Retail Store, and each free workshop lasts three hours. Recommended for kids ages 8-12. More details here.
Free Attractions This database lists free attractions around the country. I found out about some free attractions near us that I didn't know about!
BOA Free Museums If you have a Bank of America Credit, Debit or ATM card, you can get free admission to participating museums, zoos and science centers the first weekend of every month.