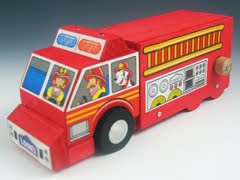 This Saturday, September 26, 2009, take your kids to a Lowe's Build and Grow Workshop where they will make this great firetruck.  The first 50 children to register and be present at each store will receive a free kit, apron, and goggles. Go here to register.
We happen to have a four year old fire truck lover in our house.  Remember my intentions to make this birthday cake from Family Fun a few months ago?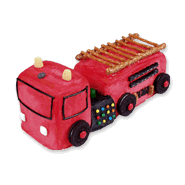 Well, I did.  Notice I didn't post any pictures yet.  Some of you have asked, however, so here it is in all its glory: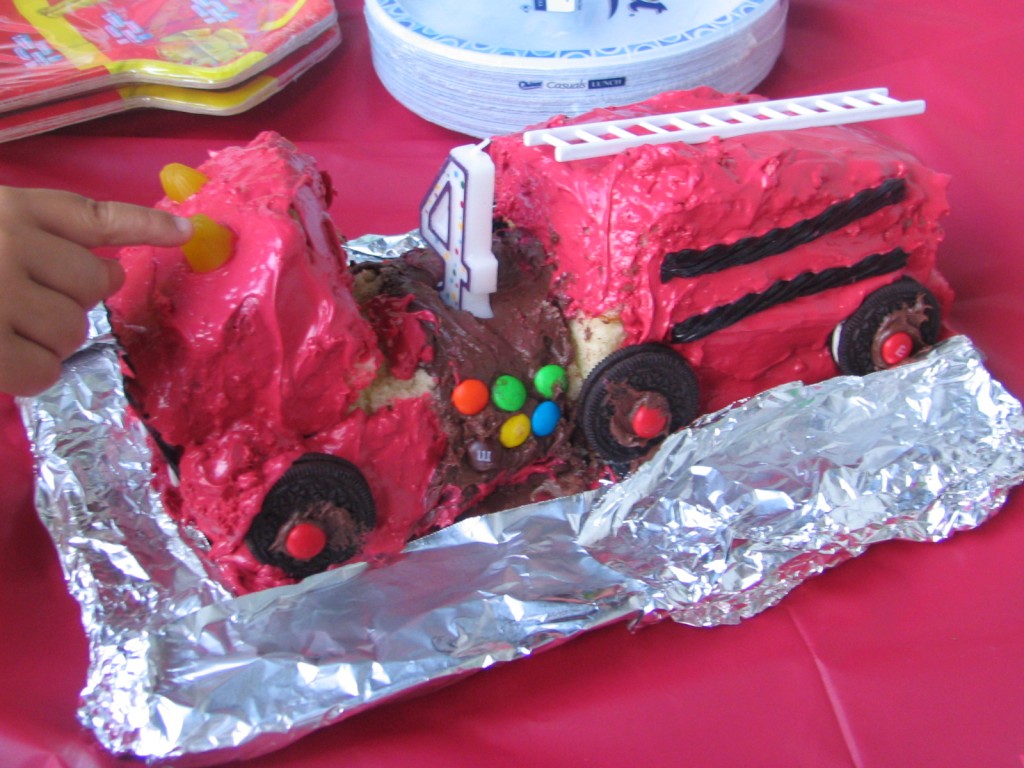 and here: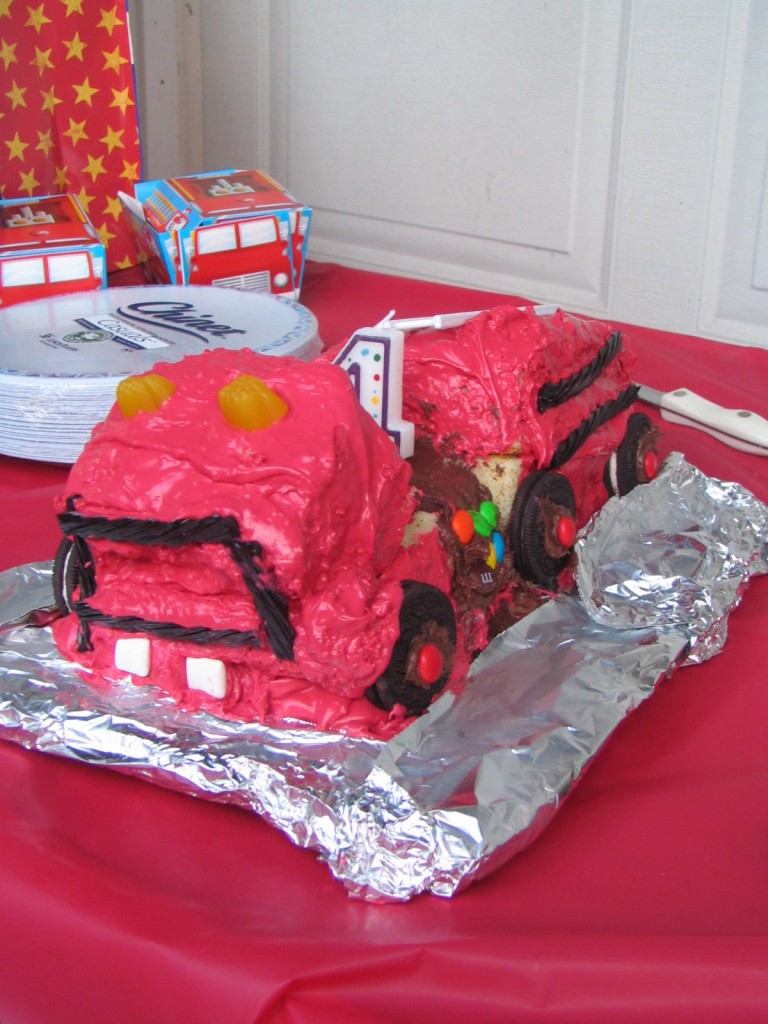 Sigh.  Yes.  It is falling apart.  You are not imagining that.
I very seriously considered making it the fire instead of the fire truck.
I learned a few valuable lessons that day:
1) Red food coloring + white frosting = pink frosting, even when you make a last minute trip to the store to get another bottle of red food coloring.
2) Red food coloring stains your hands (and feet if you should happen to drop frosting on them).  And your counter.
3) When using said frosting on an 85 degree day, it will melt.  All over.  Everywhere.
4) Simple cake recipes may not be as simple as they appear.
5) Make friends with someone who really likes to make cakes.
6) In the end, four year old boys like fire trucks and they like cakes.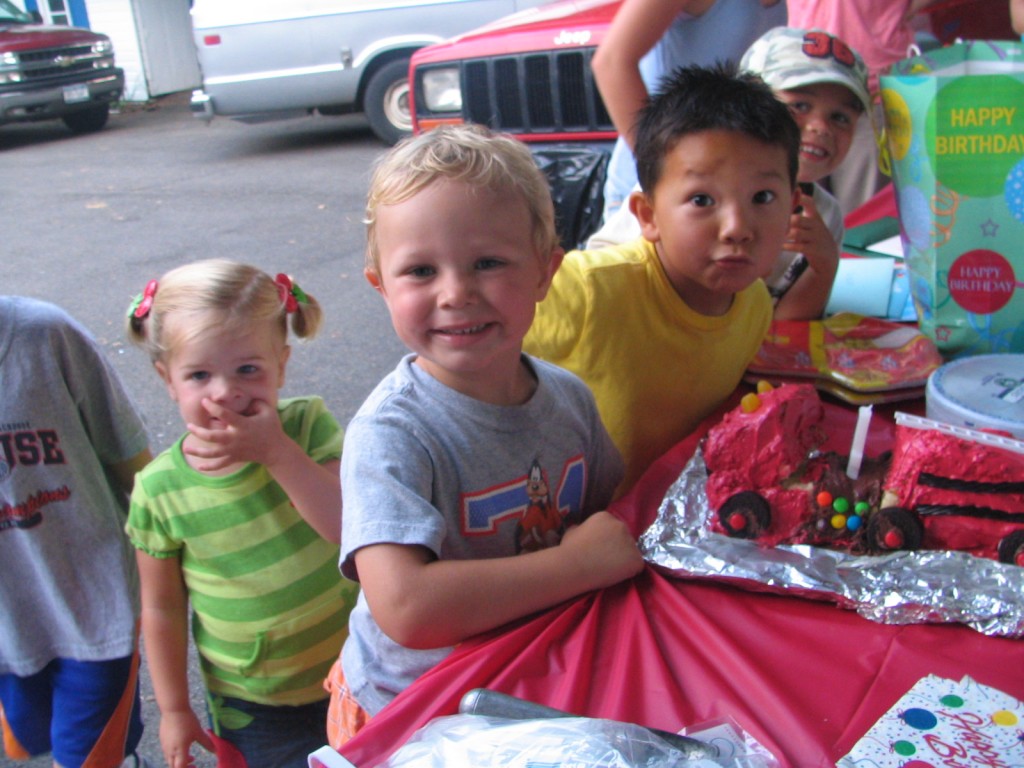 And nothing else matters.