Would you like to have these great deals delivered right to your inbox? Subscribe to our email digest. Or if you use a feed reader, subscribe to our RSS feed. Thanks for stopping by!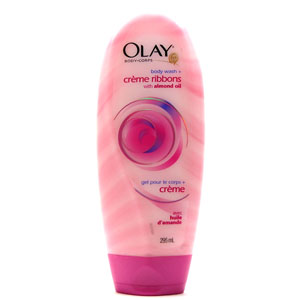 Update #2: It looks like the coupons are all gone.  There are still Olay products for as low as $3.99, which still makes this a moneymaker!
UPDATE: I posted this yesterday, but then they ran out of Olay products.  It looks like they have re-stocked!  AND the deal has gotten even sweeter because now they have $1 off coupons for the Olay body wash! But hurry–looks like these are going fast as well!

Thanks for the heads up, Jana!
Here's another great scenario for that awesome Olay rebate that requires no coupons and no application of make-up–since you can take advantage of it right now on your computer!
I've shared with you before about a great new site called Alice.com.  (Click here if you'd like to learn more.)  Remember that shipping is always free and if you are a new member, there is no required amount for your first purchase.
You'll need to register for an account if you haven't done so yet.  (You'll receive a $10 bonus when you spend $50 by signing up through that link!) Then add the following items to your cart:
Add (3) Olay Body Washes at $2.99 ea.(look for the pictures with the blue $1 off coupon)
FREE Shipping
Pay $8.99 plus tax
Submit $15.00 Rebate
A Moneymaker after MIR!
How easy is that?!
Note: From what I could tell, you will need to order three different kinds of body washes to get the $1 off coupon on each.

If you have already ordered from Alice.com, you'll need at least 6 items in order to check-out.  I just noticed some Organic Jelly Beans on the Reduced Deals page for only $.69!  (You'll be getting a head start on Easter!)
Thanks, Deal Seeking Mom!