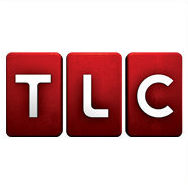 Ok…I interrupt my little blogging break for a quick post about last night's Extreme Couponing show on TLC.  Did you watch?
When this show was being cast, I actually received an email from one of the producers asking if I was an extreme couponer and letting me know that they were going to air a special on this type of person.
My first thought: "Oh fun!  I could be on TV!"
My husband's response: "But are you sure this is a show you would like to be on?"  (It was shortly after my whole debacle with the Nightline show that ended in my recognition that possibly I do not fit in the classification of Extreme Couponer–or at least in the media's version of what one looks like.)
So I decided to be completely honest in my response to the producer.  I asked what she meant by 'extreme couponer'.
The producer's response: "I guess the real question is, are you an extreme couponer? Do you have mountains of stockpiles?"
To which I replied:
"Ah yes…the mountains of stockpiles.  I have a pantry and a closet that are pretty well filled.  I guess the issue is that I am not a hoarder, so I choose to give much of my 'loot' away!  I'm sure I could coupon with the best of them though if given the opportunity.  The drugstore is my playing field.  I regularly walk away from drugstores having paid pennies for bags of health and beauty and grocery products.

But if you are looking for someone who has a garage full of three years of toilet paper, then I guess I wouldn't fit the bill. :)"
And I never heard from them again.
And now I see why.

What were your thoughts on the show if you watched it?  I had mixed reactions, but I'd love it if you leave a comment and share your thoughts!
Note: If you didn't get a chance to watch the show last night, check out the schedule to find out when it will air again.