I just wanted to give an update on our local donation drive that was held a couple of weeks ago at Dunkin Donuts.  Local readers stopped by and filled my truck with pasta, juice, canned goods and health and beauty products.  I seriously don't think I could have fit one more thing in my truck.
I immediately took all of the food items to Keystone Opportunity Center where they were finishing up their Stamp Out Hunger Drive.  They were very grateful!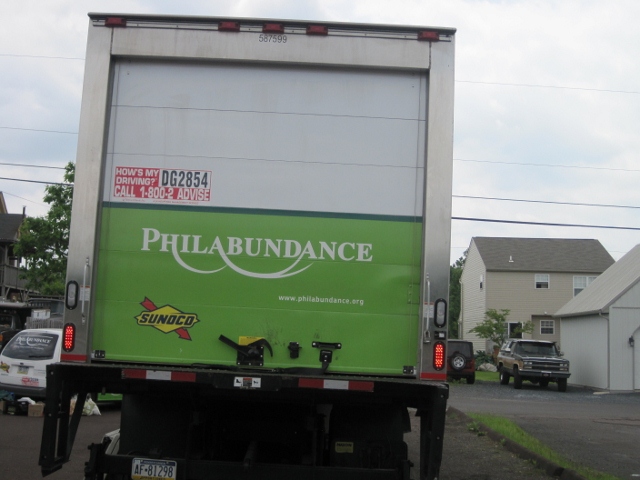 They weren't collecting health and beauty items that day–and many were donated.  So I got permission to set up a table at Fresh for All which is a free produce drive offered by Philabundance at Grace Bible Church in Souderton every Tuesday.  (By the way, I think that what they do is fantastic!)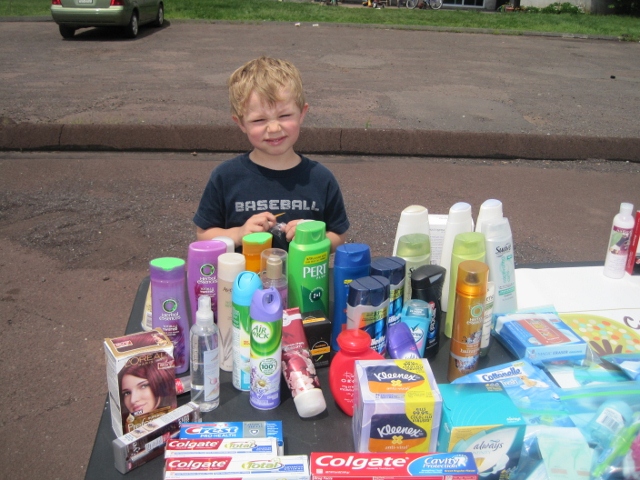 We set up the table yesterday afternoon as people were arriving. Immediately, the table was swarmed with people asking, "Are you handing these out for FREE?"
We were able to hand out well over 200 full-size bottles of shampoo, body wash, soaps, deodorants, and specially packaged sample bags. What a blast!
Reader Angie stopped by to help out and we had a great time getting to know each other while she helped out.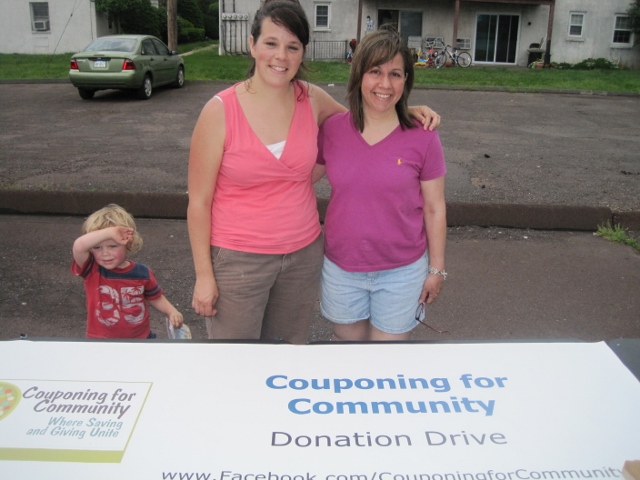 Oh…did I mention that yesterday was our first warm day here in quite a while?  Poor little Lincoln looks like he's feeling it!
Thanks so much to all who helped make this happen and to those who participated in Couponing for Community.  There is just something SO cool about couponers working together to make giving happen.  I look forward to many more opportunities like this!