I shared yesterday on Facebook that I was getting an office makeover.  I thought you all might like to see some pictures of the transformation.  I think it's pretty amazing!
We bought our new home one year ago today.  It was one of those homes with 'lots of potential', if you know what I mean.  It needed a little TLC.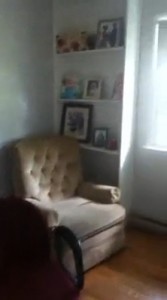 One of the rooms that I knew had a ton of potential was the third bedroom, which we converted into an office.  But I really couldn't picture what needed to be done to make it work.  So after painting it and throwing up some pictures on the built-in bookshelves, I left it alone. (Sorry for the fuzzy pictures – I took them with my iPod!)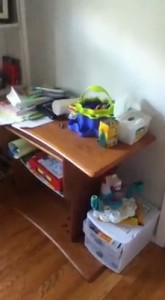 We also used this room to store art supplies for the boys.  This is a picture of our 'storage system'.  Or lack thereof.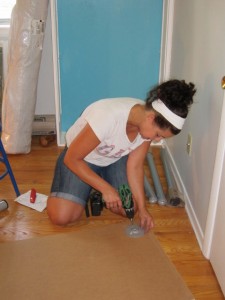 Enter Megan. She's my cousin and my decorating/organizing hero.  She also has an incredibly generous heart and agreed to lend me her support in making the room what I hoped it would be.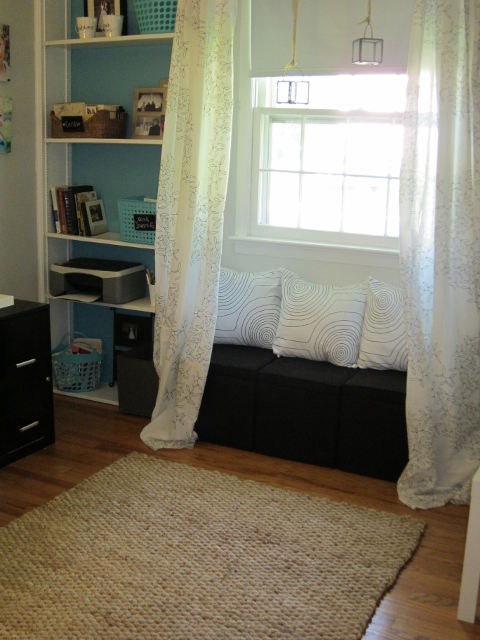 And here is the FINISHED PRODUCT!  Honestly, it exceeded my wildest expectations.  I really can't even believe it's the same room.   Can you?!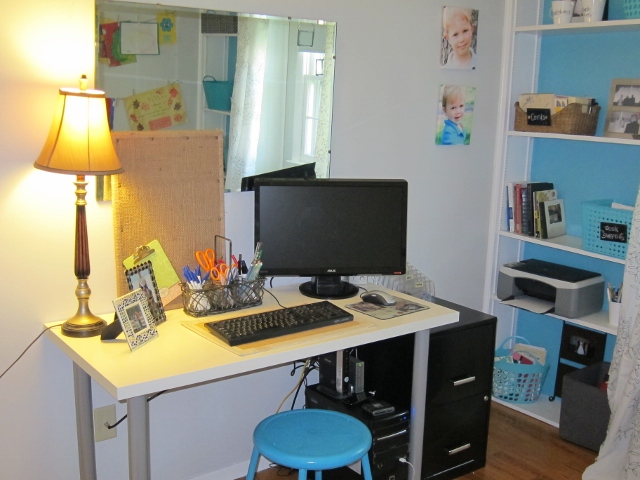 Here is my new workspace.  Can't you just picture me sitting here happily humming while I post the hottest deals around?  I KNOW I CAN!!
There are a few things that I learned from Megan about frugal and fabulous decorating during this process: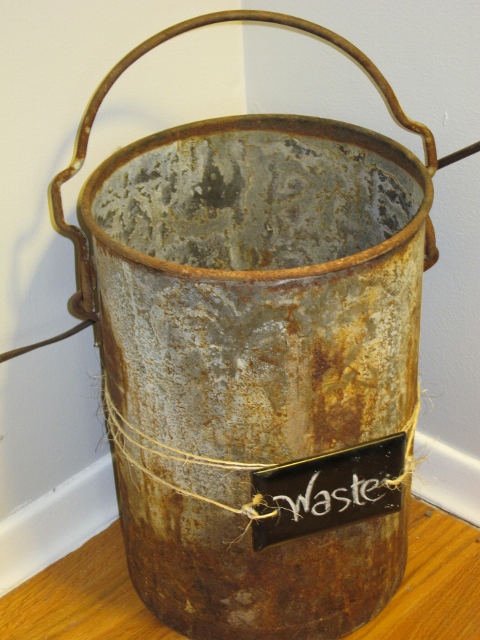 1.  It's amazing what a cute little label will do for something.
Megan found this old can in our garage, proclaimed it my new trash can, and wrapped a black outlet cover label around it with some burlap rope.  An instant treasure!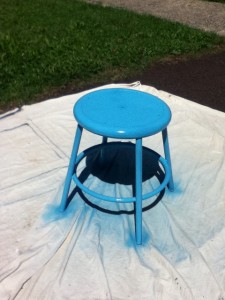 2.  Spray paint is a girl's best friend.
This stool used to be a dark blue color.  I never could find the right place for it in my house, so it was also in the garage.  Megan spent 5 minutes spray painting it and it suddenly became the perfect accessory for my office.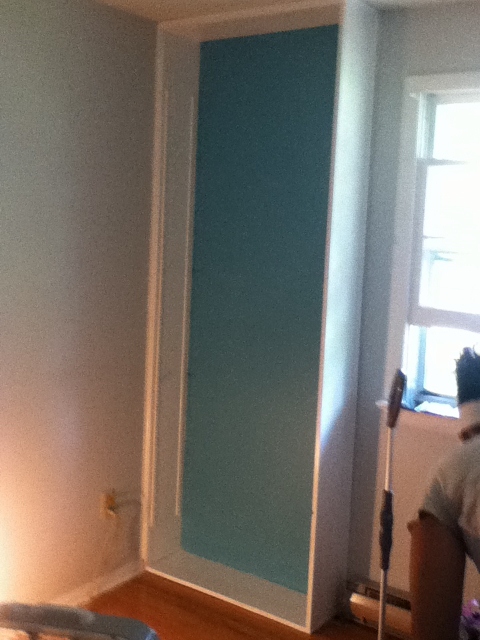 3.  It is AMAZING what an $11 can of paint will do for a room.
This color changed the entire look of the room and completely brightens everything!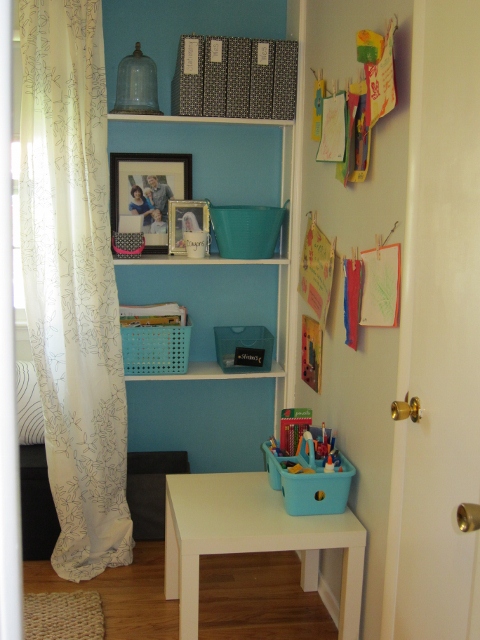 4.  A girl can never have too many storage containers.
You can find adorable storage containers at the Dollar Store or Target for a dollar or two.  Storage containers add a fun look to the room AND they will help me remember where my push pins are.
I recognize how blessed I am to have someone like Megan who is willing to lend her expertise to me for a day.  But I'm hoping that the lessons that I learned will help me continue to make my home a more beautiful place.
Now if you don't mind, I'm going to happily hum while I find you a few more great deals!