I did some bargain shopping this week at Landis, Redner's and CVS.  I purchased a few essentials I needed as well.
Here is my Landis purchase: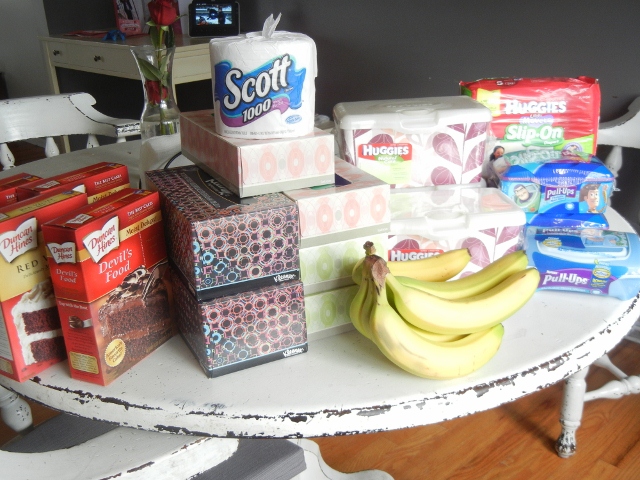 I took advantage of the Kimberly Clark rebate that was in this week's Landis ad.  After my $10 rebate, I will have paid $27.86 for everything pictured above.  Plus there is a Kleenex catalina going on right now, so I received a $1.50 catalina coupon to use on my next shopping trip.
The Duncan Hines cakes mixes were $0.55 after doubled coupon.
Spent: $27.86
Saved: $35.76
Here is my Redner's Shopping Trip (and the Colgate toothpaste is from CVS):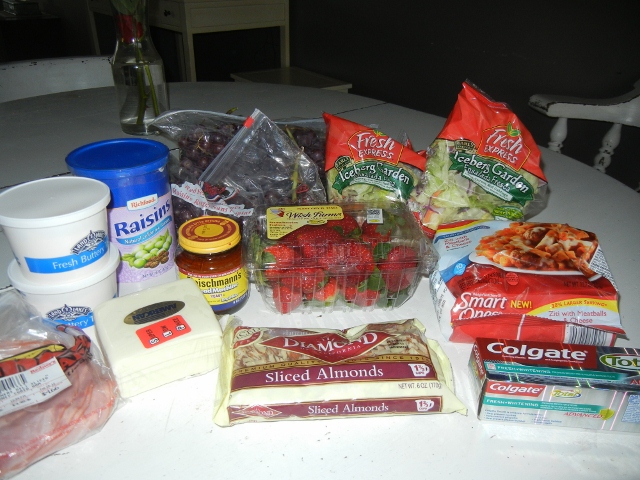 Some of the highlights were grapes for $0.98/lb., a pound of strawberries and two bags of Fresh Express salad for $0.96 (strawberries were free when you buy two plus I had a $1/2 coupon).
I had a coupon for the Smart Ones entree from a while back, so it was free.
I paid $0.06 after coupon and ECBs for the Colgate toothpaste.
Total: $32.19
Saved: $20.74
Total Spent: $60.05
Total Saved: $56.50
Have you gotten any great deals this week?