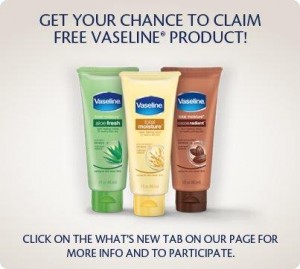 Vaseline just posted the following on their Facebook page:
"Vaseline® fans – are you ready to gift a friend with a FREE 3 fl. oz. tube of Vaseline Total Moisture and get one for yourself too? Check out the What's New tab at 6pm ET / 3pm PT TODAY and each Tuesday for the next 4 weeks (4/10, 4/17, 4/24 and 5/1) for your chance to participate in the Feel Good Giftaway (while supplies last)!"
I'll be sure to post a reminder on Facebook when the giveaway goes live!