Welcome to the weekly Cha-Ching Challenge!
Did you find a HOT deal this week that you just want to share?  You've come to the right place!  Add a link to your post detailing your savings for the week OR your favorite deal of the week. I may even choose one participating blog to highlight next week right here on Cha-Ching on a Shoestring.
Check out my savings for the week below:
It's been a bit of a challenging week around here.  In addition to the we-have-a-newborn-factor, we also had a sick-three-year-old factor.  I had to remind myself that this is not a season for getting things done, but for being in the moment.
I did make it to Giant this week (with all three boys in tow!) to use some of my free milk coupons that expired and grabbed a few other things while I was there.
Oh…and speaking of being in the moment, we had some first smiles this week that I caught on camera.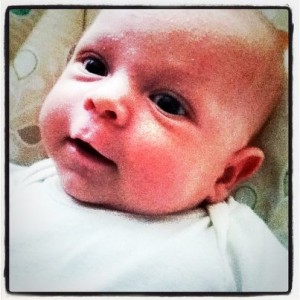 Yep.  Life is good.
Savings from coupons and store sales: $29.41
Giant: Spent $28.46.  Saved $29.41. (Highlights included three free gallons of milk, free Mentos gum and M&M's for $0.17.)
Savings from Cutting Costs:
TOTAL SAVINGS:$37.31
TOTAL SAVINGS THIS YEAR: $1726.99
Click below to check out my favorite find of the week: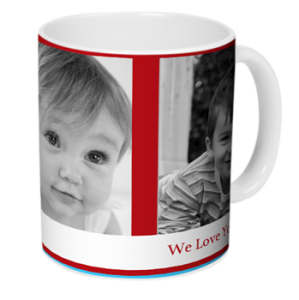 Don't forget to order in time for Father's Day!
——————————————–
HOW DID YOU DO? Did you find any great deals? Leave a linky and let us know!  Be sure to link directly to your weekly savings or great deal post.