I shared on Facebook a little peek into our office makeover that took place yesterday. Here's the full scoop on how a closet in our basement went from this…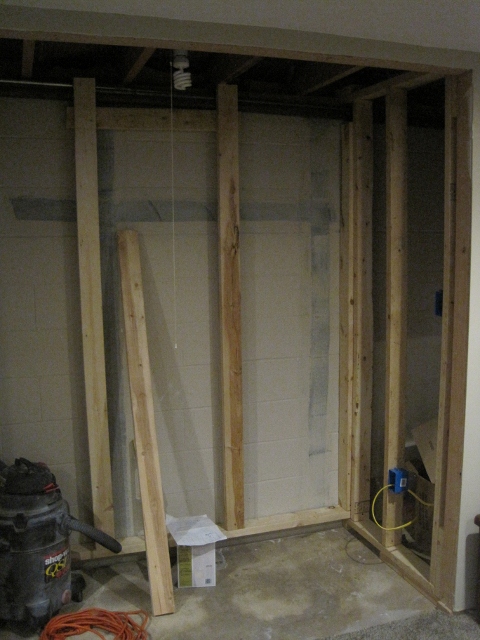 to this.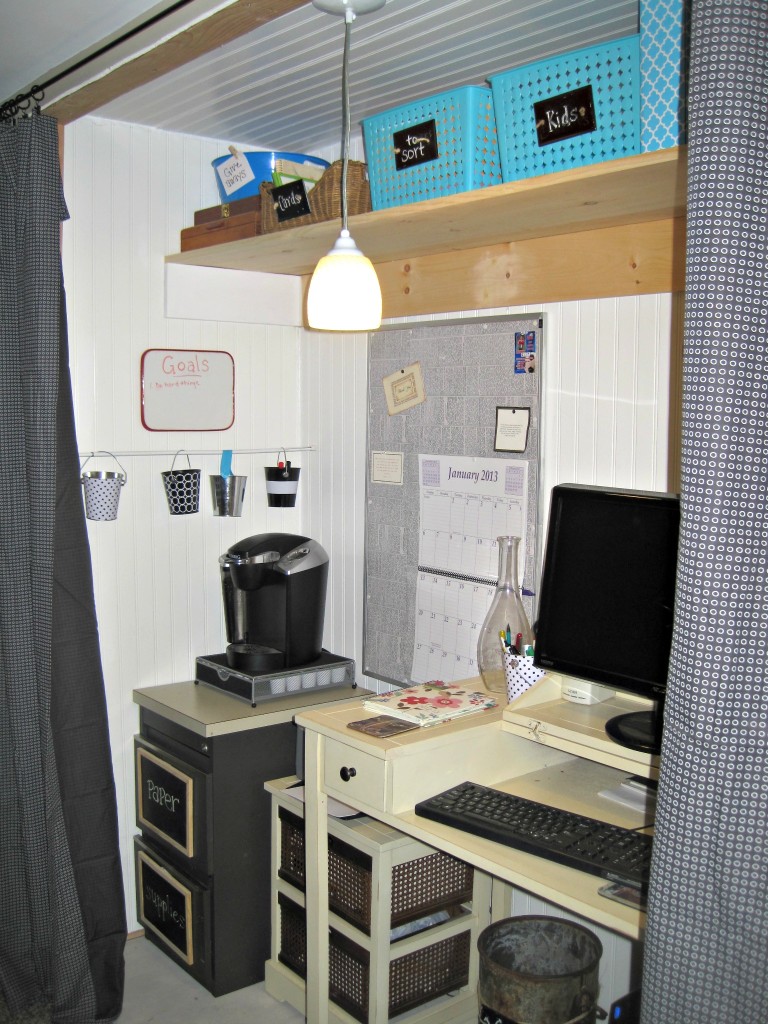 You may recall an Office Makeover that I shared with you about a year and half ago.  My cousin Megan (a.k.a. My Design Hero), helped me turn our spare bedroom into a lovely office.
Then whaddya know…I believe it was about two weeks later that we discovered I was expecting number three.
Yep.  You guessed it.  No more office for me!
It was all good.  We turned the office into an adorable baby boy's room a few month's later and found a snug little corner in our dining room for my desk.  Not ideal, but we made it work.
Then Megan suggested a genius idea.  Why not turn a potential closet in our basement into an office?
And before we knew it…the dreaming, pinning, and DRILLING began!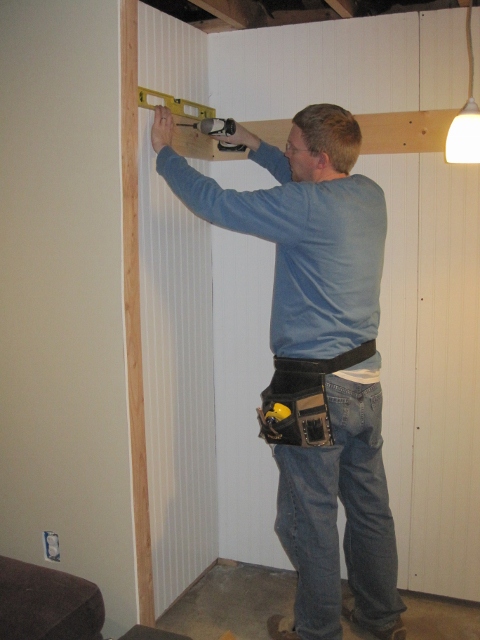 My husband embraced his inner handyman (confession: I think tool belts are HAWT) and several late nights later, we had ourselves the framework for my new office!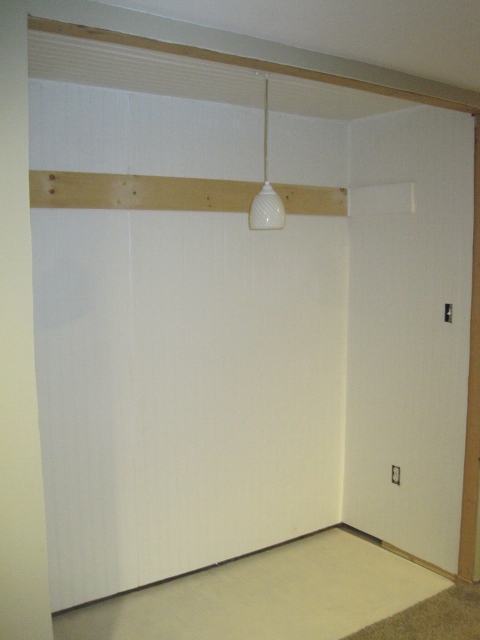 Enter Megan.
The fact that she's my childhood best friend aside – this girl can DECORATE like nobody's business.
Side note: I'm so proud of her because she's taking her skill to the next level and starting her own business.  You all totally need to head over and join her Facebook page – Glennon Interiors.  She will inspire you.
And if any of my local (Philadelphia area) readers need organizational/decorating help, HIRE that girl.   You won't regret it and I have a feeling she is going to be busy soon!
She also has my passion for saving money and is the queen of thrifty.
Here are just a few examples: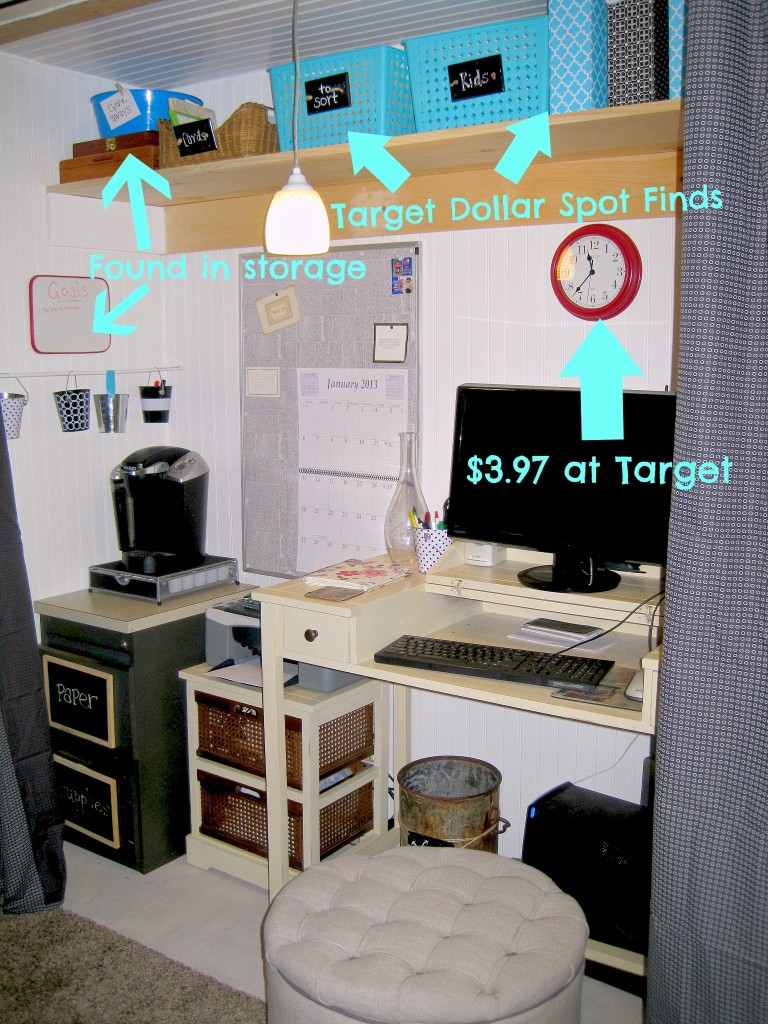 Also, those curtains?  They are from a sheet set that she found on clearance at Target.  (BONUS!  I have an extra fitted sheet and pillow cases now!)
 The curtain rod?  On clearance for $2.71.
I also gave Megan permission to rummage through our storage room and she found purpose for items that had sat on our shelves for years.  Talk about saving money!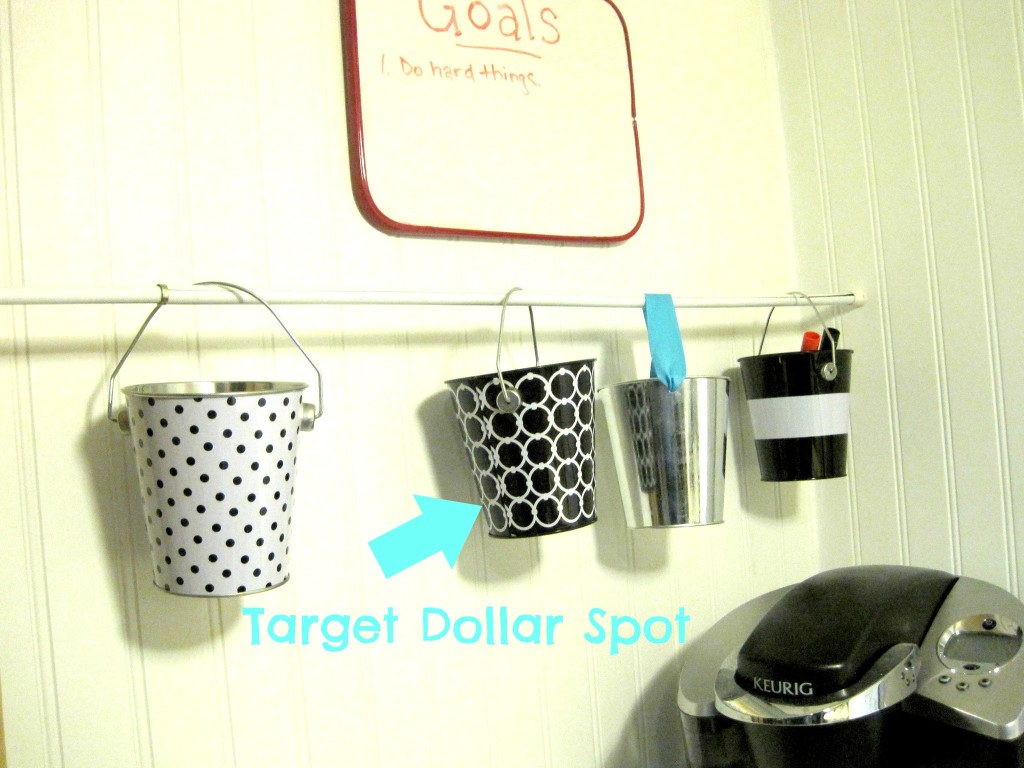 I LOVE this idea that she threw together.  These little buckets are from the Target Dollar Spot and will make perfect holders for cream and sugar packets in my little coffee corner. 🙂
Design + Function + Thrifty = Perfection.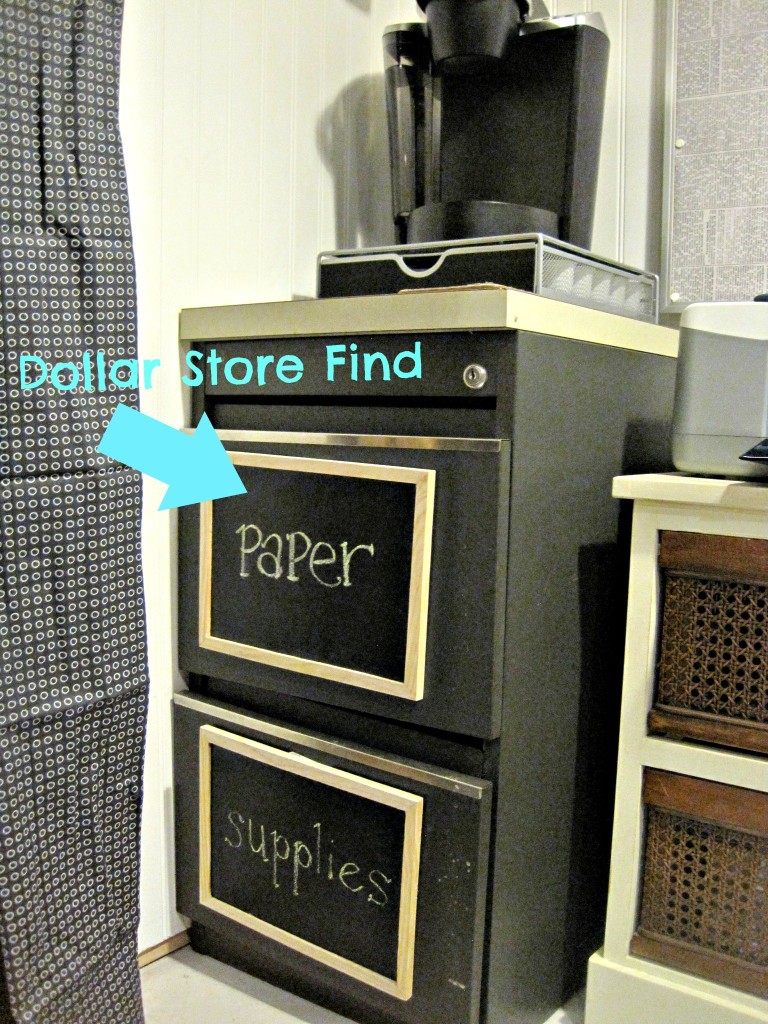 I purchased these little chalkboards on a whim last year (my Mom would be proud!), but never could figure out how to make them work.  Megan knew exactly how to put them to use (plus they are hiding some ugliness on our old metal filing cabinet!).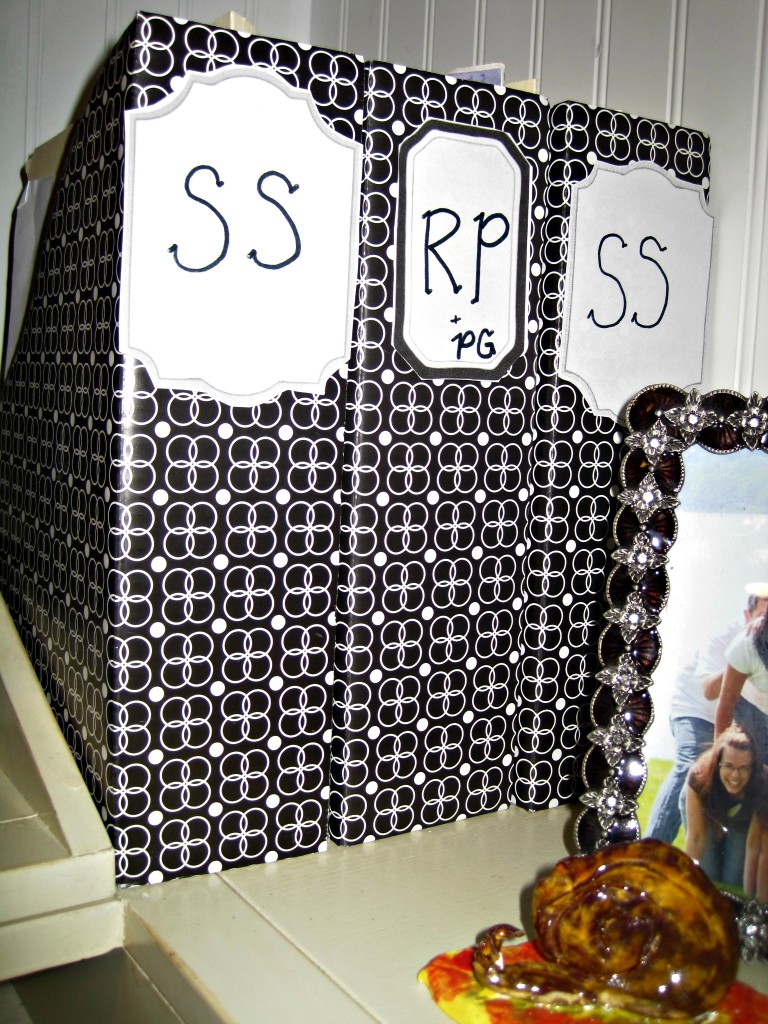 I just love these file boxes ($1 each), don't you?  They work perfectly for my coupons.
There you have it, folks.  What do you think of my mini Extreme Makeover?
I am in love. 🙂
p.s.  Don't forget to head over and join Megan's Facebook page.  I promise you won't regret the beauty that shows up in your Facebook feed.