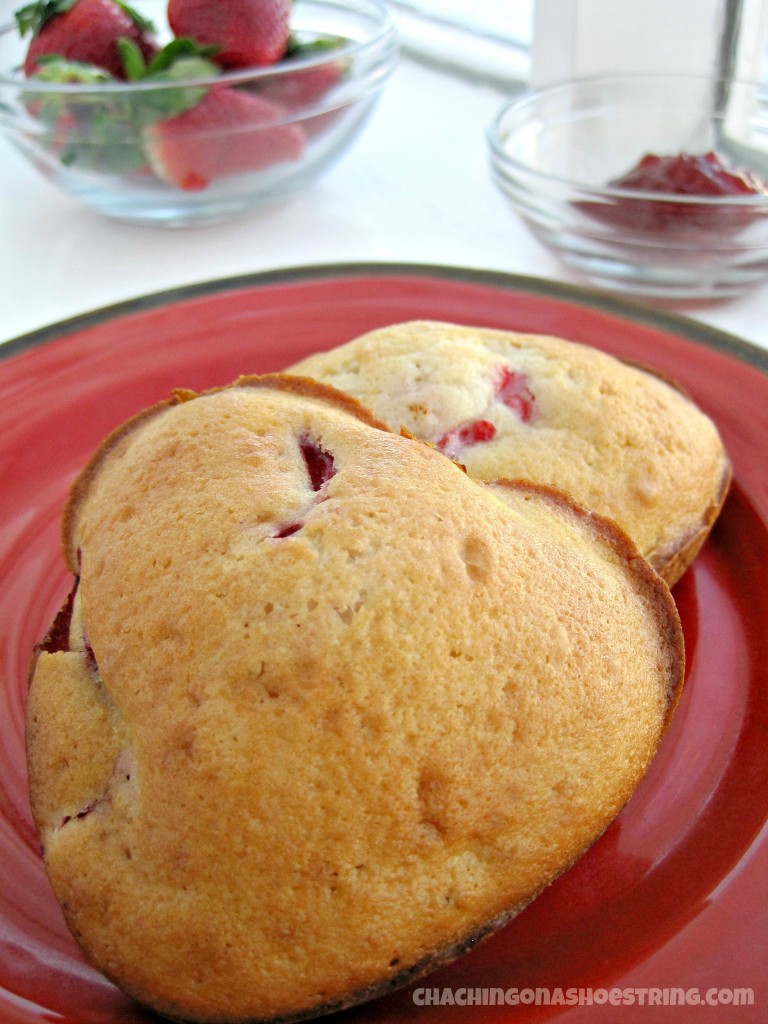 Love the idea of a special breakfast on Valentine's Day?  (So do I!) How about this simple, frugal and 'heart-warming idea' with ALDI ingredients?  I had so much fun making mine!
Currently ALDI has a special buy on the Kitchen Living Heart Muffin Pan.  (Note:  I'm not sure ALDI still has this available, but you can find this Wilton Heart Mold Pan on Amazon.)  As a fan of Valentine's Day and all-things-sentimental, this pan just makes me smile.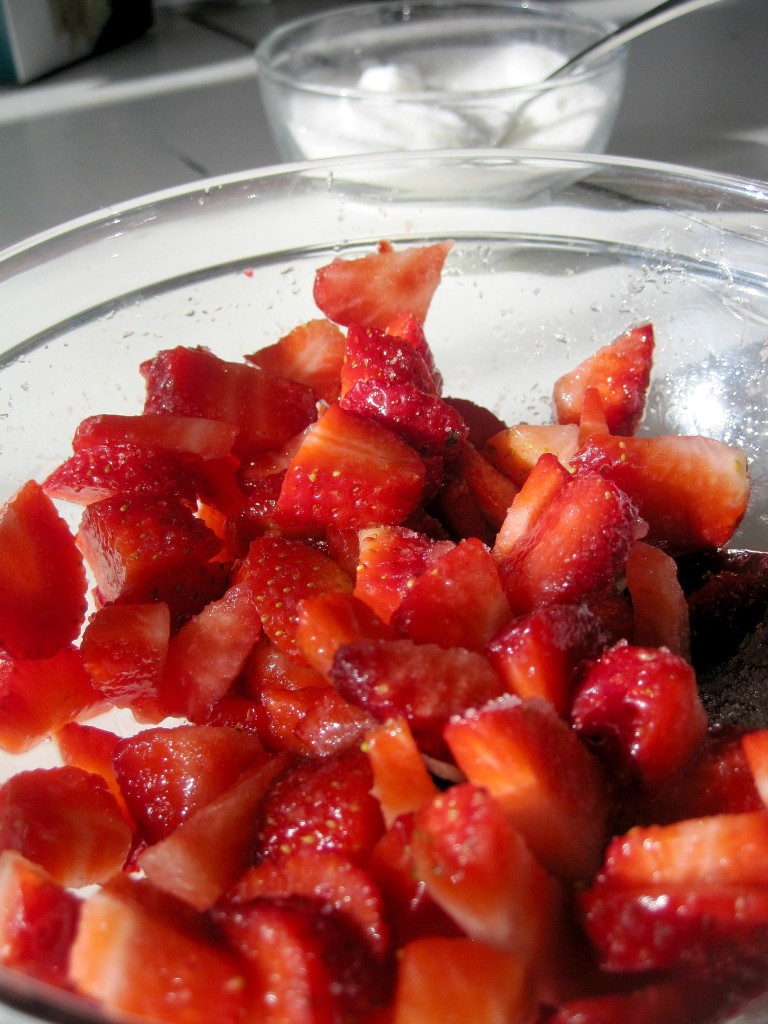 A one pound package of Strawberries was just $1.99 at my store.  Score!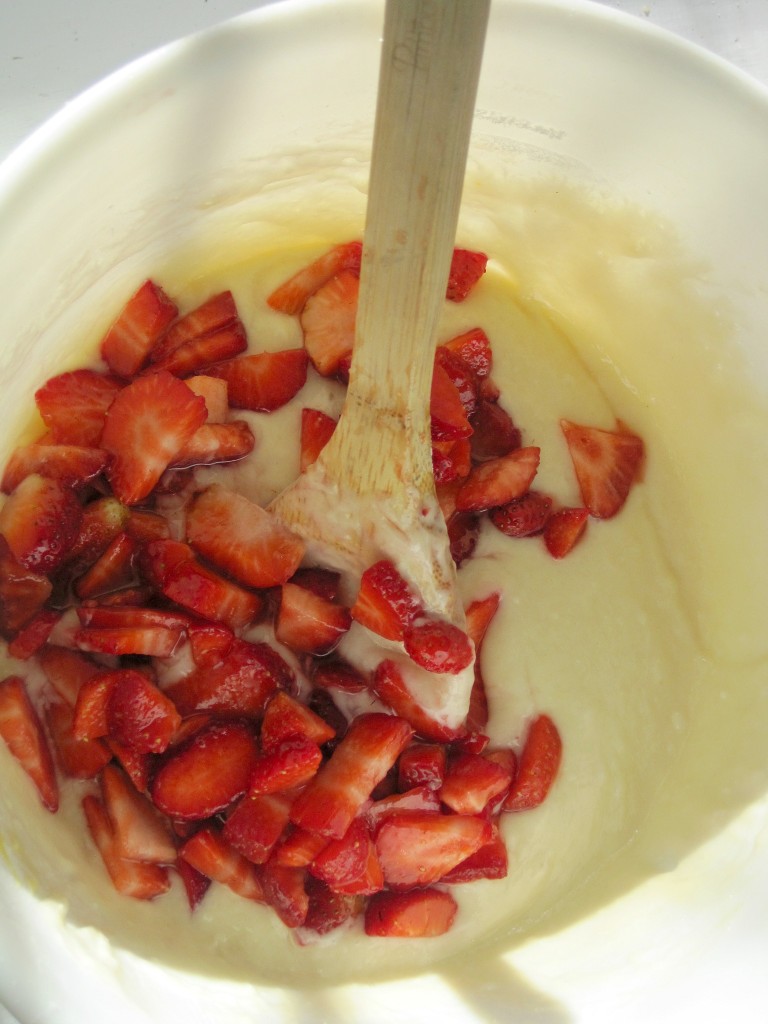 By replacing the blueberries in the Baker's Corner Muffin Mix with fresh strawberries, I was able to make this simple, special and yummy treat for my kiddos – all for under $10.
Ingredients: 
1 package of Baker's Corner Blueberry Muffin Mix
1 Goldhen Egg
1 cup of water
3 tbsp. Carlini vegetable oil
1 container of fresh strawberries or 1 package of Season's Choice Frozen Strawberries (thawed)
Berryhill Strawberry Preserves (to taste)
Baker's Corner Sugar (to taste)
Baker's Corner Cream Cheese Frosting (optional)
Step 1: Prepare the Baker's Corner Blueberry Muffin Mix, per the recommended instructions. For Valentine's Day themed muffins, set aside blueberries and add fresh strawberries.  (You will not need the blueberries for this recipe, but use them as a topper on your favorite Belmont ice cream for another sweet treat.)  Add sugar to strawberries to desired taste.
Step 2: Serve with a side of Berryhill Strawberry Preserves.
Optional: Top the muffins with Baker's Corner Cream Cheese Frosting.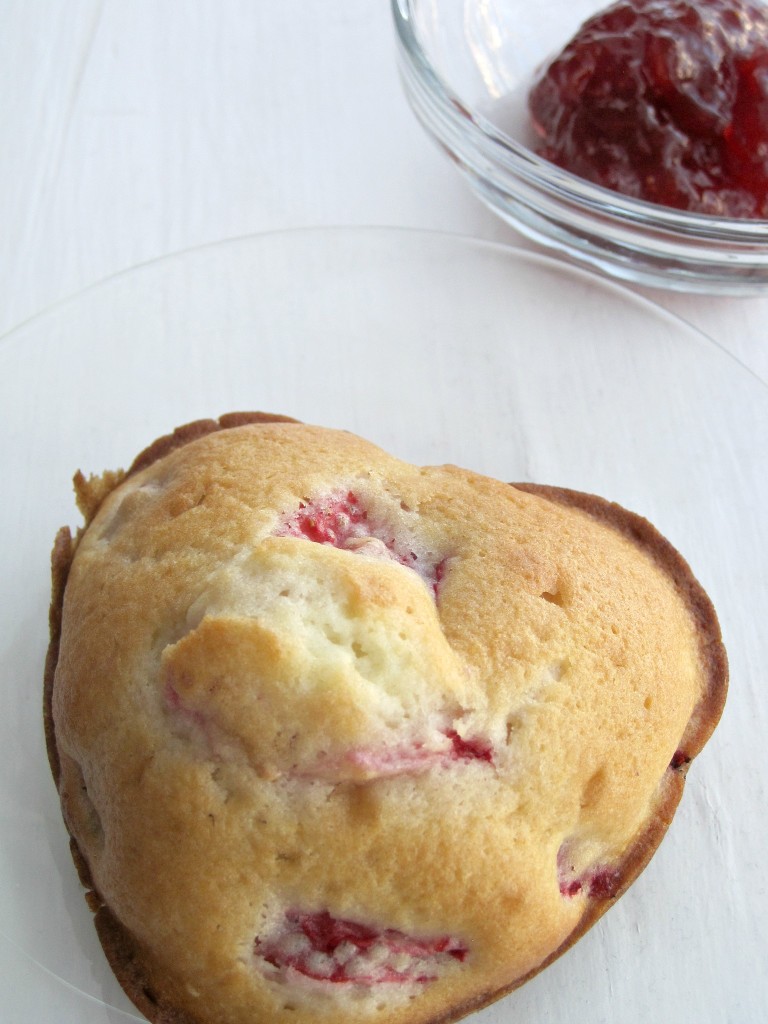 Happy Valentine's Day!
Get FREE updates from my email newsletter or on Facebook.
Disclaimer: This recipe idea was created by Janice Stahl, loyal ALDI shopper and food stylist to celeb chefs.  As an ALDI Super Fan, I received a $10 gift certificate to cover all my costs.  The rest is all me!
I shared this post on Thrifty Thursday.