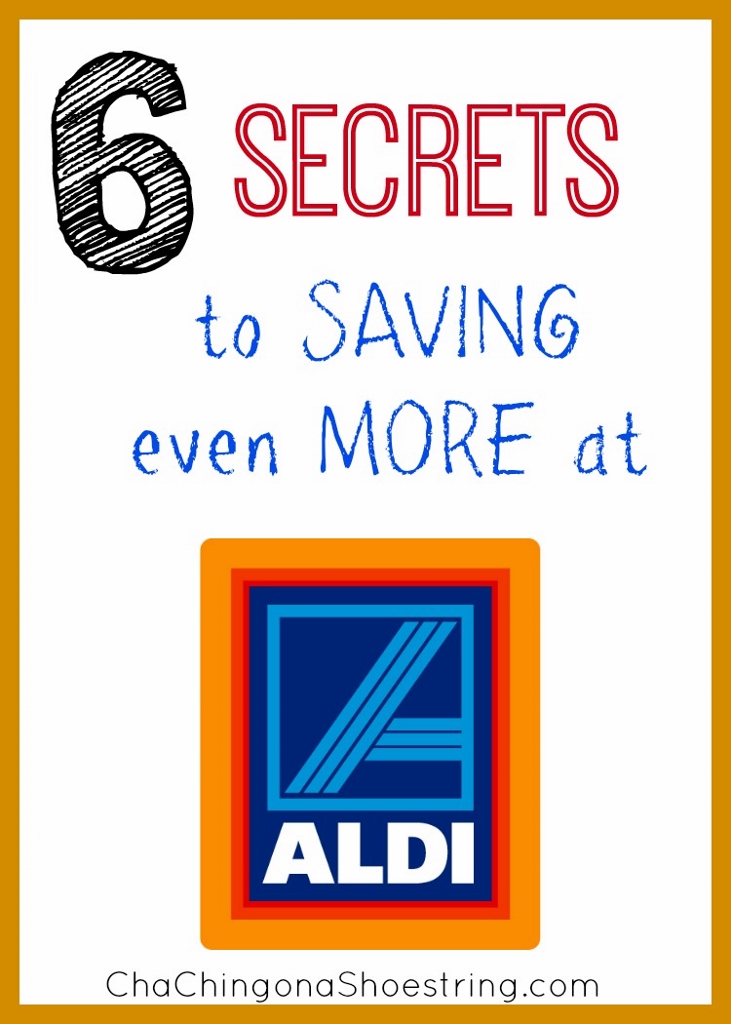 I confessed last week that I only coupon at one store now, which is one reason I have a 20 minute couponing system that works for me and still saves me thousands each year.
The main reason I can still maintain my grocery budget without being an extreme couponer? ALDI. They are my secret weapon.
Since ALDI does not accept coupons and their prices are already so low, I've discovered that I need to get a little creative when it comes to finding ways to save even more. But believe it or not, it is possible to score even greater savings at ALDI. So, grab a notepad, and look up Aldi openings, because here are six simple secrets to help you score rock-bottom deals at ALDI Food Stores:
1. Save extra with receipt-scanning apps:
Checkout 51: I was just tickled when I realized that I could use Checkout 51 to score even better prices at ALDI. (It's how I scored blueberries for $0.74 and a dozen eggs for $0.39.) Even better, a smartphone is not required! Not all Checkout 51 offers will work at ALDI since they don't carry many brand name items. But look for Checkout 51 offers for ANY brand to slash your savings even more.
Receipt Hog: Receipt Hog is another fun way to save by scanning your receipt – and they allow receipts from any store!
2. Look for In-Store Price reductions: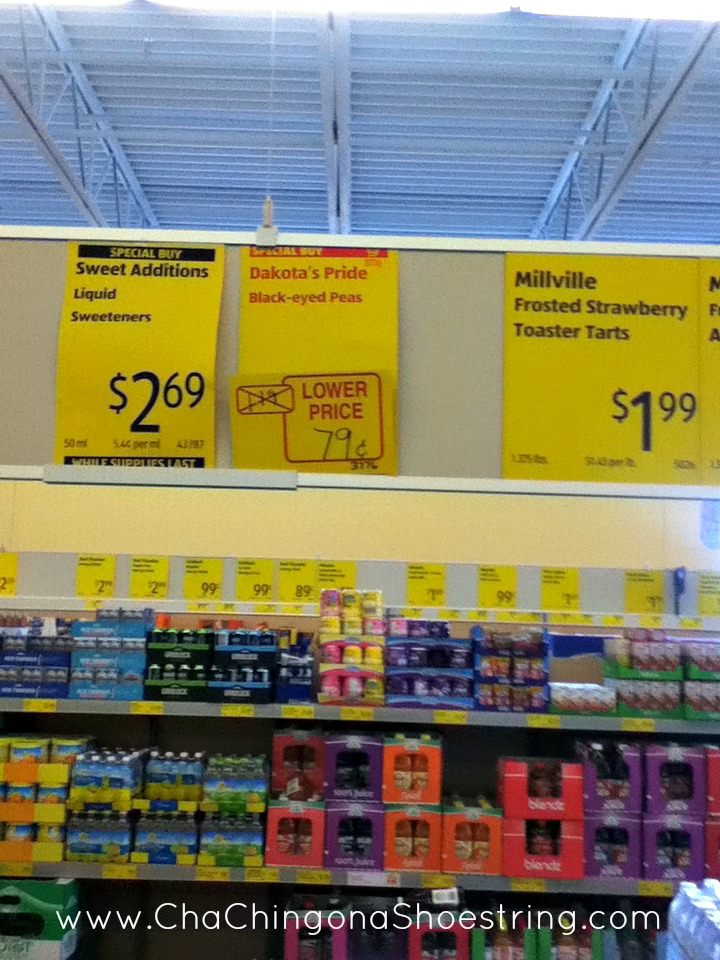 I get all a-flutter, when I spot signs like this in the store. Sometimes I find them in the Special Buys section, and sometimes they just pop up out of nowhere. Either way, keep your eyes open for that lovely little "Lower Price" sign.
3. Look for In-Store Coupons: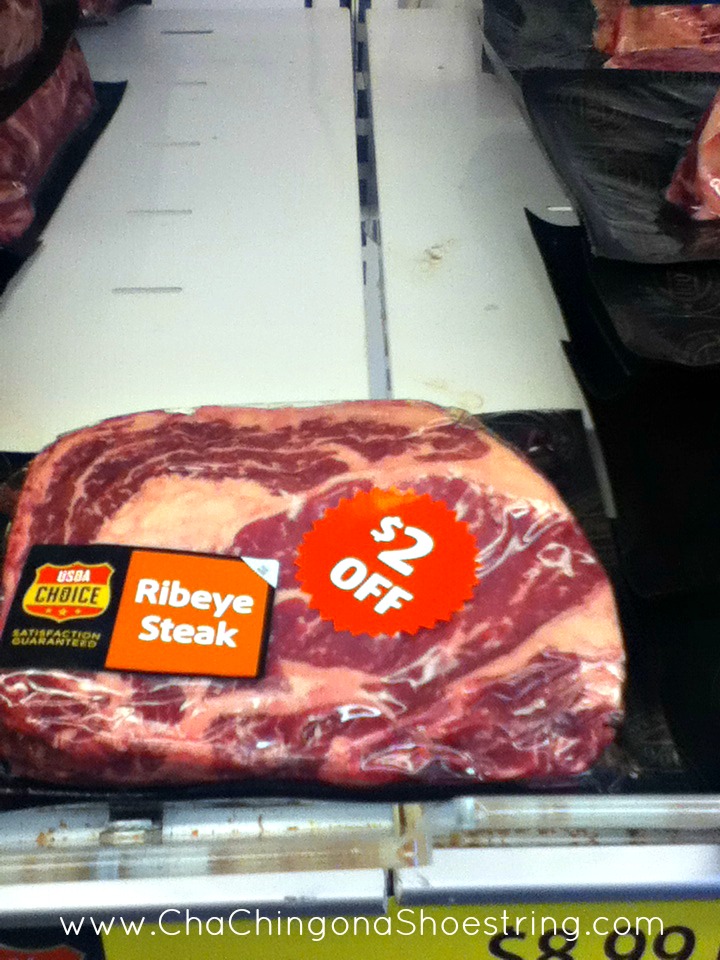 Occasionally, ALDI breaks their own "No Coupon" rule and slaps a coupon on something. Typically you can find these in the meat section, when a product is nearing its Sell-By date. Grab it up and your discount will come off at the cash register.
4. Shop the Seasonal Clearance section: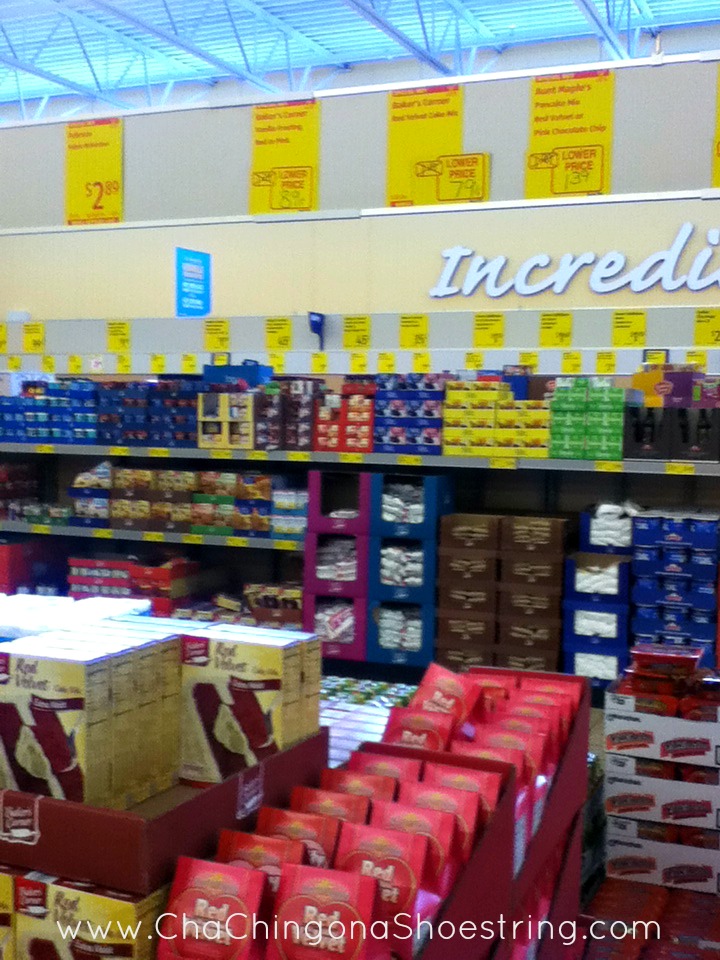 Typically there is a seasonal clearance section at ALDI. These deals are usually super low – and who says you can't eat Red Velvet cake even after Valentine's Day?
5. Look for unadvertised limited time promotional offers in store: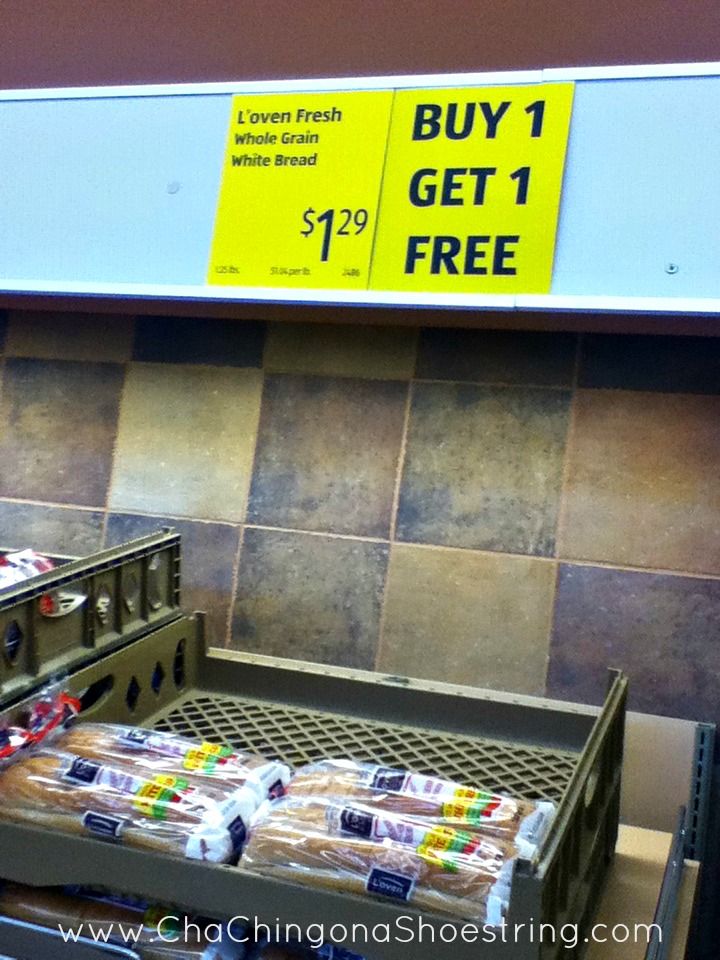 Again, I get a little giddy when I spot limited-time promotions in store like this Buy One Get One Free bread deal which scored me loaves of bread for just $0.65 each – no coupons involved! Keep your eyes open for these offers – you just never know when they will pop up.
6. Bring Your Own Bags.
I'm throwing this one in for ALDI newbies. Be sure to bring your own bags. One way ALDI keeps their prices so low is by charging a few cents per bag. Bring your own bags and you'll keep your savings in your pocket! (You'll also want to read my ALDI 101 post to find out why you should bring a quarter and a couple other important details.)
Of course, the best way to score great deals at ALDI is by shopping their sales. I post the ALDI Weekly Ad each Wednesday for my local ALDI chain. (Be sure to check your ad to see if your store offers the same deals.) Their regular prices are pretty awesome, so you can imagine how amazing their sale prices are!
How about you? Can you think of any other ways to get the most bang for your buck at ALDI?
I linked up to Thrifty Thursday.